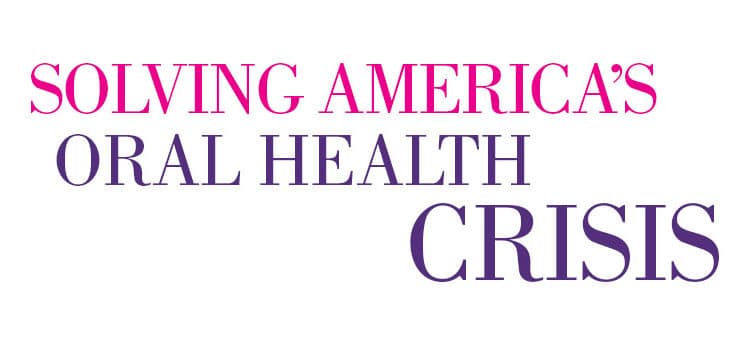 Solving America's Oral Health Crisis
With vulnerable populations still facing significant barriers to care, innovative strategies for providing oral health services are poised to be part of the solution.
According to the Pew Charitable Trusts, more than one-third of Americans experience difficulty accessing dental care.1 With high levels of oral disease present in many populations—from children to older adults—solutions to this serious problem must be found. Pew goes on to cite the introduction of midlevel practitioners as a solid strategy for improving the oral health of all Americans.1 This solution seems even more viable in light of the Commission on Dental Accreditation's decision to implement education standards for dental therapy and the fact that many states are considering legislation to add a midlevel practitioner to the current cadre of oral health professionals.
Perspectives on the Midlevel Practitioner examines the access-to-care problems facing the United States and discusses the role of midlevel practitioners in helping to solve the oral health crisis. In this year's annual supplement, interprofessional collaboration takes center stage. In Colorado, dental hygienists provide oral health services within a primary care team composed of physicians, physician assistants, nurse practitioners, and mental health professionals. By offering dental services along with traditional medical care, more patients are receiving the oral health care they need, while the team-based approach enables all providers to address the issues impacting patient health and well-being. This new model of care is supported by interprofessional education, a field in which many new programs are being instituted across the US.
Dental hygienists are at the forefront of the changing oral health care delivery system. The expansion of the midlevel practitioner and growing support for interprofessional collaboration will certainly impact how dental care is delivered. Perspectives is committed to keeping you abreast of the evolving oral health landscape.
Reference
The Pew Charitable Trusts. 5 Issues in Dental Health Care to Watch in 2016. Available at: pewtrusts.org/en/research-and-analysis/analysis/2016/01/28/issues-in-dental-health-careto- watch-in-2016. Accessed September 23, 2016.
---
From Perspectives on the Midlevel Practitioner, a supplement to Dimensions of Dental Hygiene. October 2016;3(10):6.