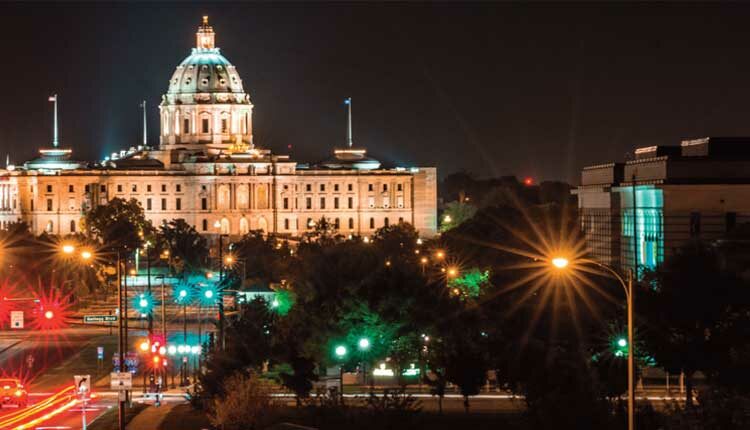 RCDIGITALPHOTOGRAPHY CREDIT/ISTOCK/GETTY IMAGES PLUS
Celebrating a Decade of Dental Therapy
The Minnesota model of care continues to improve access to care for the state's vulnerable populations.
Dental therapy was one proposed strategy to improve access to dental care for uninsured and underserved populations in Minnesota. To achieve this vision, a classic example of collective impact occurred—when advocates unite to intentionally solve a complex problem. For dental therapy supporters, the problem was to decrease oral health disease among vulnerable populations by increasing access to care. Minnesota's efforts have been the catalyst for dental therapy licensure in other states. What occurred preceding and during the 2 years of legislation was instrumental in Minnesota's success story that continues today.
A decade has passed since the initial cohort of dental therapy students graduated from Minnesota's first established program. For 2 years prior to the introduction of legislation, program development was based on dental hygienists' desire to expand their scope of practice and serve those who were not receiving care. Crucial processes were implemented that ensured the success of a dental hygiene-based dental therapy model proposed by the Minnesota State system. These actions are important for other states to consider as they plan to implement dental therapy programs.
The Journey Begins
The Minnesota journey to create a new intraprofessional dental team member began in December 2005. Normandale Community College connected with Metropolitan State University on this new program idea. It took the visionary leadership of Dean Kate Manahan, RN, and Dean Marilyn Loen, APRN, who strongly encouraged a master's level dental hygiene-based program in advanced practice. This would allow licensed dental hygienists (LDHs) to expand their scope of practice similar to the pathway found in the nursing profession.
After securing administrative support, two dentists were recruited to develop a curriculum with a public health, diversity, and equity lens woven throughout the curriculum. Finding qualified dentists who were educators can be a challenge for a dental therapy program that is not located in a school of dentistry. Fortunately, Suzanne Beatty, DDS, and Jayne Cernohous, DDS, applied their expertise in dentistry with years of teaching dental hygiene students to take on the challenge.
The next important step was the formation of an advisory committee. This was needed to provide professional feedback on competencies, curriculum development, admissions criteria, and other programmatic components. The group was composed of the leaders above, myself, and five dentists with a variety of expertise in areas needed for a successful program. They were Craig Amundson, DDS; Kenton Johnson, DDS; Barry Kinneberg Sr, DDS; Mary Seieroe, DDS; and Patricia Tarren, DDS. Their goal was to create a program that graduated competent, safe practitioners who would provide quality care within a narrow scope of restorative and surgical services following established dentistry standards of care.
Student Dedication
Lastly, dental therapy has been a success and sustained in Minnesota due to the determination and dedication of the first cohort of students, who began before legislation passed, and the students who have followed their lead. The success is demonstrated by their passion to serve in practice settings where they can provide care as both an LDH and advanced dental therapist (ADT). From the first cohort, here is a brief overview of the careers of five graduates:
Christy Jo Fogarty, ADT, LDH, works at Children's Dental Services (CDS) since graduating 10 years ago. CDS is a private, nonprofit organization that serves the most vulnerable families in our communities. She works primarily in Head Start centers, community buildings, schools, and churches using mobile equipment in both urban rural, and nonmetropolitan settings. Fogarty was the first dual licensed LDH/ADT to serve on the Minnesota Board of Dentistry and was president for one term. Currently, she continues to serve as a dental hygiene examiner for the Central Regional Dental Testing Service, Western Regional Examining Board, and the Commission on Dental Competency Assessments.
Jodi Hager, ADT, LDH, began her career at Apple Tree Dental's rural location in Madelia, Minnesota. Currently, she is employed as a dual licensed practitioner in a rural private practice clinic in Redwood Falls. In this busy private practice, Hager's dual license enables her to provide dental hygiene care when needed. The majority of her time is spent providing advanced dental therapy procedures such as restorations, pulpotomies, stainless steel crowns, and extractions as well as limited exams and problem-focused appointments. She works collaboratively with two dentists on treatment planning, which has increased her knowledge and competence.
Heather Luebben, ADT, LDH, is an employee of Apple Tree Dental where she works as both an LDH an ADT. One day a week she works from home providing teledentistry exams and focusing on other innovative projects, presentations, and grant work. Another day, Luebben provides clinical teaching with the dental therapy students from Metropolitan State. The rest of the week her schedule varies between providing care in the Mounds View clinic or various mobile locations to all different age groups and populations. To learn more, read Luebben's article "A Week in the Life of a Dual-Licensed Advanced Dental Therapist" in the 2020 edition of Perspectives on the Midlevel Practitioner.
Kelly Meyer, ADT, LDH, works in the Delta Dental Oral Health Center at Hennepin Healthcare (HH), which is a safety net hospital in downtown Minneapolis. She helped establish a maternal oral health program called Bright Start for pregnant patients on medical assistance. In the coordinated care center (CCC) developed to help with emergency department diversion for medical needs, Meyer has an operatory to assist the with dental needs and provides an opportunity to establish a dental home. The CCC treats patients with complex medical histories, and housing/transportation and food/clothing needs, in addition to supporting patients with human immunodeficiency virus/acquired immunodeficiency syndrome and addictions.
Eva Romero, ADT, LDH, is also employed by HH, spending time at the hospital and at the Whittier Clinic. At both locations, she practices medical dental integration for effective interprofessional collaboration and oral health advocacy. At the Whittier Clinic, Romero provides preventive dental services as a dental hygienist for children and expectant mothers based on the Bright Start Maternal Oral Health Program. The majority of patients are referred to the Delta Dental Oral Health Center at HH. Romero completes the advanced dental therapy procedures in the treatment plan. This is a great benefit for patients to seen by the same provider at both locations.
These new oral health professionals are practicing in areas throughout the state, in a variety of practice settings, and providing care to all ages and populations. Many are members of teams with a wide variety of interprofessional health care providers to help patients integrate their medical and dental needs.
Conclusion
Minnesota is proud of our dental therapy model based on community needs and developed with stakeholder input. Combining dental therapy with dental hygiene increases services provided and flexibility, and is valued by patients and dentists. There have been no complaints to the Board of Dentistry regarding quality of care. Most important, there are increased opportunities for all Minnesotans, especially public program enrollees, throughout the state to access preventive and restorative dental care.
From Dimensions of Dental Hygiene. November 2021;19(11)16-17.