UCSF's Graduate Dental Hygiene Program Suspends Admissions
The University of California, San Francisco's (UCSF) Master of Science in Dental Hygiene Program has ceased accepting new students for the 2019-2020 school year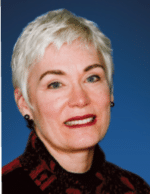 The University of California, San Francisco's (UCSF) Master of Science in Dental Hygiene Program has ceased accepting new students for the 2019-2020 school year. Started in 2011 by Dimensions of Dental Hygiene Editorial Advisory Board member and renowned educator and researcher, Margaret Walsh, RDH, MS, MA, EdD—who tragically passed away from cancer in 2016—the program is highly regarded. Over the past 8 years, the program has successfully met its goal of educating the next generation of dental hygienists in education, administration, public health, industry, and research.
Unfortunately, the program was not able to reach financial sustainability even with broad support from alumni and other contributors. A cadre of UCSF administrators and dental hygiene graduate education stakeholders will begin work to investigate new avenues to reopen the program while maintaining rigorous academic standards and ensuring financial viability.
From Dimensions of Dental Hygiene. February 2019;17(2):11.