Sometimes You Need to Go Off Course
Throughout the past decade, I have grown professionally and personally on so many levels.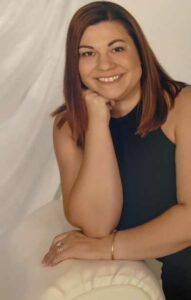 Throughout the past decade, I have grown professionally and personally on so many levels. It is impossible to pinpoint exactly what made me pivot toward the path that I'm on today, but what I can tell you is that I've never been happier. I take pride in providing care for children and working in the public health sector, which is where I've always felt like I fit in. As a dental hygienist with a master's degree, I feel like I have done it all. I have been an educator, a freelance writer and event speaker, president of the Connecticut Dental Hygienists' Association, and I've worked in sales and private practice.
About 2 years into my career, I felt like I wanted to do more for the community to really make an impact. This dream pushed me to start my own 501(c)(3) and continue my education. I learned grant writing, worked hard to network and build community relations, and strove to generate interest in my passion. I quickly realized that I didn't have the resources or education to really pursue my dream, so I closed down that nonprofit and went back to school to get my master's degree. I needed to make sure I would have the necessary skills the next time I decided to start a business.
In 2018, I published my first children's book, Paw Elementary: Roxy's Adventure to the School Dentist. I was terrified to make such a bold move and put my work so willingly on display, but when my dog Roxy passed away I knew the time was right. I started my own publishing company with the hopes of reaching millions of families with the written word, encouraging children to try new things and be brave. Paw Elementary is now available in three languages and dyslexic font, and includes five books in the series.
In 2021, I started a sister company that will eventually become a nonprofit, Off the Grid Missions. I started this company so that I can travel with intent and make an impact. Every purchase from my website gives 25% to Off the Grid Missions and we donate books, resources, and dental care to people in need located in remote areas. In fact, we just finished our first two mission trips to the Dominican Republic and Tanzania.
 Life is full of ups, downs, and uncertainties. Things have gone off course from what I originally envisioned and that's OK. It's how we adapt to change and really look at what the universe is saying that make us grow. I'm so excited to see what the next decade has in store for me and hope this encourages you to step out of that comfort zone and make your dreams a reality!
Do you have a story to share? Dimensions wants to hear about you—the clinicians who perform the daily role of caring for patients and have also found an additional way to use your knowledge and skills outside of the operatory. You may be featured in a future issue. Send an email to Jill Rethman, RDH, BA, at: jrethman@belmontbusinessmedia.com.
From Dimensions of Dental Hygiene. February 2022;20(2):10.