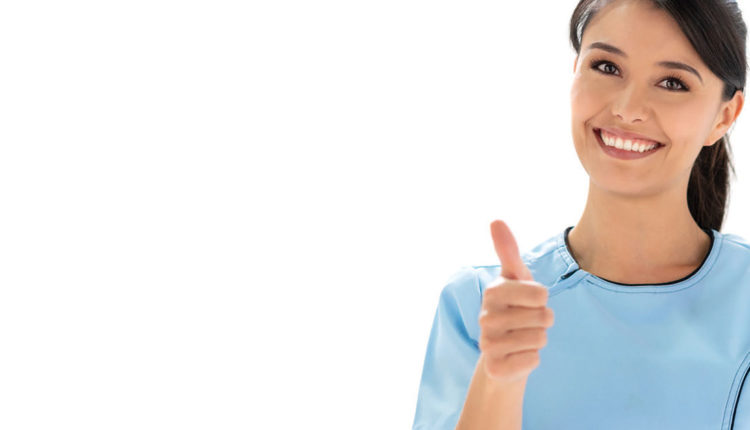 ANDRESR/ISTOCK/GETTY IMAGES PLUS
Six Dental Hygienists You Want to Know
In the 12th edition of this annual feature, Dimensions of Dental Hygiene recognizes the best and the brightest in academia, clinical practice, industry, "mover and shaker," public health, and research.
This year we again honor those dental hygienists who have made a significant difference within their areas of expertise—academia, clinical practice, industry, "mover and shaker," public health, and research. These visionaries have sculpted their own careers and made a significant impact on the field of oral health.
---
ACADEMIA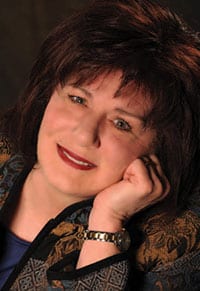 With more than 40 years of experience in the field of dental hygiene education, Ellen J. Rogo, RDH, PhD, is now a professor in the Department of Dental Hygiene at Idaho State University (ISU) in Pocatello. Mentoring is an integral part of her job, and she has served as chair of the thesis committee for 15 dental hygiene master's students and as second member for an additional seven students. A dedicated re­searcher, Rogo's areas of interest include online learning communities, legislative advocacy, and autism spectrum disorder. She has received funding for her research from the Idaho Department of Health and Welfare, Idaho State Board of Education, and the American Dental Hygienists' Association Institute of Oral Health. A lifelong learner, Rogo went on to earn a Master of Education from Seattle's University of Washington within 10 years of completing a Bachelor of Science in Dental Hygiene at the University of Missouri-Kansas City, culminating in her earning a doctoral degree in education from ISU in 2009. In 2015, she was nominated for ISU's Distinguished Teacher Award.
Discuss a pivotal event in your life that helped to shape your career aspirations.
The PhD curriculum provided experiences in leadership and research that influenced my aspirations in academia. Learning about leadership theories, especially the evidence-based Transformational Leadership Model developed by Kouzes and Posner, resulted in viewing my educator role as an intellectual leader. Therefore, building relationships with colleagues and students, as well as inspiring others to develop confidence and competence, are key aspects of this role. As dental hygienists, we need to search for opportunities to change, grow, innovate, and improve. Through experimenting, taking risks, and learning from our mistakes, we will grow individually and as a profession. The dental hygienists from Washington, Oregon, and California who participated in the interviews for my dissertation study were true leaders because they searched for opportunities to challenge the status quo in order to improve access to care. They took risks and suffered personal and professional vulnerabilities; however, they were resilient and learned from their experiences.
In academia, I have a responsibility to be a leader in scholarship and a contributor to advancing the dental hygiene scientific knowledge base. Therefore, the research experience I chose for my dissertation was a qualitative approach. The data consisted of stories told by dental hygiene practitioners who had worked on initiatives to improve access to care. Using a research method called Grounded Theory, the end product was a new theory for dental hygiene: Synergy in Social Action. This theory explains how dental hygienists engage in social action to improve access by changing laws to expand practice and providing care in alternative settings to underserved populations. Dental hygienists who are struggling to overcome difficulties with laws governing dental hygiene practice and policies might benefit from reading about the key elements of the synergy theory.
My doctoral experiences provided the confidence to become co-editor of the textbook, Evidence-Based Practice for Health Professionals: An Interprofessional Approach; the second edition will be published in 2020. The process of writing and editing the chapters was an opportunity to learn about other health care professionals and develop an appreciation for their roles and responsibilities in the provision of quality care.
What role has mentorship played in your life as an academician, both as an educator and for your students?
During my journey to become a confident and competent educator, mentorship by passionate dental hygiene educators helped develop my enthusiasm for this career. Colleagues mentored me in working as a member of a collaborative research team and enhancing my scientific writing abilities. Every day I strive to learn something new from students, faculty, and colleagues.
As an intellectual leader, I encourage students to think of their clinical role as a leadership position as they interact with patients to inspire better oral health and systemic health. One of the course requirements for both the undergraduate and graduate leadership courses I teach is for students to create their own leadership philosophy based on a future role they want to fulfill. Additionally, students complete an assignment requiring them to advocate to change a law or policy. Both leadership and advocacy skills are necessary to move dental hygienists in all states to reach their potential to provide care to underserved populations and locations. I try to also inspire dental hygienists to pursue doctoral degrees.
As a leader in scholarship, I mentor graduate students and faculty in the research arena, especially in qualitative research. My vision for academia is to create dental hygiene scholars who value research and work to advance the scientific knowledge in dental hygiene practice and education. In collaboration with others I have contributed to the development of four conceptual models: Client Self-Care Commitment Model, Advocacy Engagement Model, E-Model for Online Learning Communities, and the Social Intelligence Self-Care Commitment Model (soon to be published). These models can be tested and validated by future researchers, thereby, strengthening dental hygiene's conceptual and theoretical knowledge base. This knowledge base is necessary for dental hygiene to evolve into a true profession.
CLINICAL PRACTICE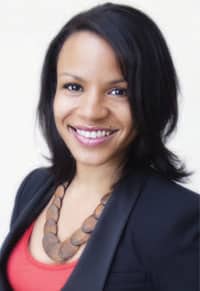 Shavonne R. Healy, MSDH, RDH, ICP, is dedicated to improving the oral health of all patients, with a focus on those with dental implants. To accomplish this goal, she practices as an implant care practitioner (ICP) at Kazemi Oral Surgery and Dental Implants in Bethesda, Maryland, and is the co-founder of RDH Innovations LLC, an organization dedicated to educating dental hygienists on best practices for implant patients and integrating them into the oral surgery team. Healy also co-manages the online Dental Implants Uncovered Study Group, in which dental hygienists can ask questions and share their experiences in treating dental implant patients. Active in furthering the profession, she is president of the District of Columbia Dental Hygienists' Association. At her alma mater, the Fones School of Dental Hygiene at the University of Bridgeport in Connecticut, Healy has encouraged the implementation of advanced dental hygiene modalities into the curriculum in order to prepare graduating students for modern day dental hygiene. Passionate about continuing education and leadership, she takes pride in not only educating her patients about the importance of a healthy mouth, but whole body wellness.
What is an implant care practitioner (ICP) and why is it important to dental hygiene?
The primary purpose of my endeavors is to expand the dental hygiene profession into oral surgery; hence, the role of the ICP. This professional is a registered dental hygienist with the highest level of implant knowledge and training, a clinician who is dedicated to serving the population of patients with advanced implant dentistry. With dental implants as the standard of care for tooth replacement, their maintenance and the role of the dental hygienist in the preservation of peri-implant tissues are key. With many peri-implantitis cases directly related to the inadequate skill of the provider, there is a need for advanced education and hands-on training. After intense examination of dental and medical literature, completed hands-on training, and advanced continuing education, the health care profession has come to a consensus: in the case of peri-implantitis, the need for frequent professional and at-home maintenance practices that are current and customized to serve different needs are integral to the longevity of the implant, and, most importantly, the overall health of the patient. Research shows that maintenance procedures are key to the longevity of dental implant health and this demonstrates a need for a well-defined im­plant process of care.   
With the integration of the ICP into the dental hygiene profession, a bridge will be laid over the gap between the dental implant patient and access to adequate care. This also presents an opportunity for dental hygiene clinicians to expand our intraprofessional relationships. For example,  the periodontal patient alternates maintenance visits between the periodontal therapist in collaboration with the periodontist and the restorative dental hygienist in collaboration with the restorative dentist in order to meet the patient's periodontal and restorative maintenance needs. To prepare for the future of dentistry and to meet the current needs of the profession and dental implant population, we now have the role of the dental hygienist as ICP working alongside oral surgeons and eager to work intra­professionally with our dental colleagues to advance the profession and the care we provide to our patients.
What about working in clinical practice gets you jumping out of bed each morning to start the new day? What makes you want to crawl back underneath the covers?
My role as clinician is part of my overall purpose in this life and that is to serve others. My gifts and talents have led me on a path to the profession of dental hygiene. As a dental hygiene national leader, clinician, author, researcher, educator, advocate, international speaker, entrepreneur, mentee, and mentor, I am thankful for the diverse ways in which I may impact others. That is a lot of opportunity to make a difference. Whether it be in clinical care, organizing a seminar, or serving on the American Dental Hygienists' Association House of Delegates floor or at a community service event, I am a dental hygienist and I love what I do! I don't see what I do as "work" or a "job," it's a purpose I enjoy living for.
INDUSTRY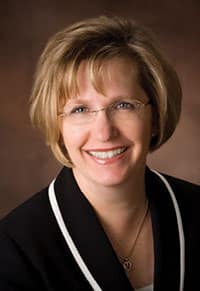 Shirley Branam, RDH, MBA, is a clinical educator II/trainer for Dentsply Sirona Consumable Products Group. Throughout the year, she travels the world providing clinical education and training for clinicians and faculty at universities on the use of ultrasonic instrumentation and other prevention-related topics. She has served at her alma mater, the University of Michigan School of Dentistry, in a variety of positions including dental hygiene faculty member, staff dental hygienist in Dental Faculty Associates and Graduate Prosthodontic Clinics, and research coordinator assistant. Branam's areas of expertise include clinical dental hygiene, biomaterials, implants, local anesthesia, and nitrous oxide sedation. For the past 14 years, she has been supporting Dentsply Sirona by developing and presenting continuing education courses; building relationships with key opinion leaders; managing budgets; remaining abreast of scientific literature; leading and managing school programs, private practitioner programs, and internal training programs; attending national and international conventions; and soliciting research proposals from dental researchers. Branam is a member of the American Dental Hygienists' Association, American Dental Education Association, International Federation of Dental Hygienists, and Dental Hygienists Association of Australia.
What motivated you to begin a career in industry and what factors were involved in making this career transition?
I have spent my entire career in the dental profession, starting out as a dental assistant. In 1998, while raising three sons, I earned my Bachelor of Science in Dental Hygiene from the University of Michigan (UM). Following graduation, I began my second career as a staff dental hygienist in private practice. I then transitioned to working as a clinical dental hygienist at the UM Dental Faculty Practice and then the UM Graduate Prosthodontic and Implant Clinic, where I gained extensive knowledge and experience in implant maintenance. I also became a faculty member in the dental hygiene program, which is how I learned how much I enjoyed the educational aspect of dental hygiene. I then earned a Master of Business Administration in Health Care Management from the University of Phoenix. The combination of teaching, clinical experience, and business training created my opportunity to begin my third career as a clinical educator with Dentsply Sirona. My position provides the opportunity to utilize both my dental hygiene experience and business training.
What are the most important facets of your position with Dentsply Sirona and what skills are needed to make these happen?
As a member of the clinical affairs team, I am involved in evidence-based education and curriculum development for our live and e-learning courses. My position as a global trainer includes presenting clinical education training courses throughout the world. I provide knowledge, skills, and inspiration to students, clinicians, and key opinion leaders at national and international events. Another aspect of my position includes participating in the development and evaluation of new and innovative products within our Consumable Product Group. Finally, I help organize the Ultrasonic Scaling Teaching Institute Meetings for North America and Europe. These responsibilities require an extensive knowledge in the practice of dental hygiene in addition to strong public speaking skills and an ability to transfer this knowledge to clinicians, faculty, and students. My current role provides an exciting opportunity to travel the world and share dental hygiene concepts and techniques with others within our profession.
What advice would you give dental hygienists who are interested in transitioning out of clinical practice and into industry?
A career in the dental industry is another way of providing quality dental care. As dental hygienists, we strive to use the best equipment and products during our patient procedures. A career in the dental industry gives dental hygienists the opportunity to participate in new product development and educate clinicians in their proper use, which ultimately improves the quality of care we provide to our patients. Some opportunities include a career in sales, marketing, or clinical education. Selecting these career paths may require additional education and experience. I have enjoyed many aspects of my corporate career, with one of my favorites being working with our research and development and marketing departments in new product development. If you're looking to expand your influence in improving dental care, a career in the dental industry my by for you.
"MOVER AND SHAKER"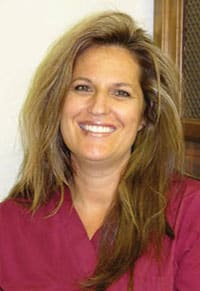 After more than 20 years in the field of dentistry, Michelle Noblet-Vacha, RDH, BS, decided to take a risk and start her own company, Senior Mobile Dental—now Community Dental Health—in 2006. Based in Colorado Springs and Pueblo, Colorado, the nonprofit organization serves low-income individuals within the community and vulnerable older adults residing in nursing care facilities who can no longer access professional oral health care services. Her innovative on-site provision of dental care (not working out of a mobile dental clinic) focuses on addressing the disparities older people face in receiving dental care. Noblet-Vacha has also successfully implemented teledentistry into her organization's work. Community Dental Health is funded through a variety of grants, community support, and Medicaid benefits, and employs four dentists, four dental hygienists, and a support staff.
Noblet-Vacha is also passionate about addressing the disconnect between medical and dental health care. In March 2019, she served as a lead panelist on oral health implementation for the Healthier Rural West Summit, which focuses on finding solutions to delivering better health, better care, lower cost, and satisfaction to rural populations.
As she has made a tremendous difference in helping Colorado's most vulnerable residents receive desperately needed oral health care, Noblet-Vacha has received a plethora of awards. Most recently, she was named a 2019 Dentaquest Health Equity Hero and, in 2018, received the Edison Award for Social Innovation.
You started your own company to better serve those with little access to care. How did you make this happen and what have the results been?
I chose to found Community Dental Health as a nonprofit organization to overcome two main barriers to care: access and cost. Older adults living in nursing facilities were my initial target population. Many had a history of receiving high-quality dental care, yet once they moved into a facility, residents barely had their teeth brushed on a daily basis. While in private practice, I saw how difficult it was for older adults to come to the office. Why not bring my professional skills directly to them, where they lived? I developed my program to provide in-house care rather than operating out of a bus or motor home. As my nursing home program grew, so did the attention regarding the need for oral health among older adults and veterans living within the community. Veterans became a target population when I realized many were not eligible to receive dental care through the VA. The stories of these hardy men and women having to pull their own teeth with fishing line or needle-nose pliers were crazy. Even more tragic were veterans who were able to have their teeth extracted, but never received dentures.
Due to various circumstances, many aging adults are in advanced disease and neglect because they cannot afford dental care. When I saw pictures of older adults with serious, treatable oral diseases—many caused by medication regimens—I knew I had to do something about it.
I applied for state funding and, with those funds, began my dental program that provided preventive as well as restorative care. I now have two office locations with two full dental teams including dentists, dental hygienists, denture technicians, and support staff. This year we have provided over $1.5 million worth of care!
As a lead panelist at the Healthier Rural West Summit, what issues related to oral health do you see as particular to rural populations?
This summit was to discuss the lack of access to care for rural communities. It was primarily a medical-based meeting, but I was proud to be asked to lead a panel for dental needs. I am passionate about the disconnect between the medical and dental fields, and was so excited that dental was finally being recognized. It was disheartening that very few attended our session. I presented one challenge to all of the attendees: to include the following question on all medical history forms, "When was your last complete dental exam or cleaning?" Answers to just that one question could shed light on a variety of health issues, such as difficulty with chronic disease management (eg uncontrolled diabetes, preterm pregnancies, cardiovascular disease). This one question could lead to a dental referral and eventual collaborative care.
Rural populations face a lack of oral health care providers. I implemented the teledentistry concept, and teledentistry is a gateway to initiate dental care. Our teledentistry concept helps facilitate and streamline much-needed dental care.
PUBLIC HEALTH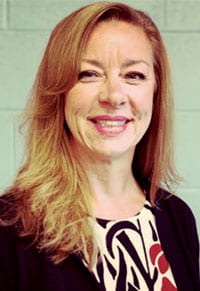 Kristin Minihan-Anderson, RDH, MSDH, is the public health coordinator and assistant professor at the University of Bridgeport, Fones School of Dental Hygiene, in Bridgeport, Connecticut. Her responsibilities include teaching foundational courses, as well as overseeing dental public health rotations.
Prior to becoming the public health coordinator at Fones, Minihan-Anderson supervised the Fones Dental Hygiene Health Center (FDHHC) school-based clinic at the Jettie S. Tisdale Elementary School in Bridgeport. She reimagined how care was delivered within this setting, resulting in a dramatic increase in services provided to the children of Tisdale, particularly dental sealants. There was an eightfold increase in sealant placement, resulting in more than 2,100 teeth being sealed annually. Kristin has co-written and managed grants that have provided funding for expanded services and technology at the Tisdale clinic and the purchase of portable equipment for use during outreach rotations.
As public health coordinator, Minihan-Anderson's vision was to take the outreach program established within the greater Bridgeport area and provide the opportunity for her students to function as public health dental hygienists. She implemented a data collection program, teaching students to perform oral screenings to assess diverse populations, record, and analyze data. This integration of biostatistics and epidemiology into the daily provision of services to the community has enabled students to use these data to engage in community program planning and to advocate for improved access to care for the populations they serve. Currently, through dental public health rotations, more than 6,500 members of the greater Bridgeport community receive services from Fones students and faculty annually.
Passionate about the profession, Minihan-Anderson is vice president of the American Dental Hygienists' Association (ADHA)–Connecticut. In 2019, she was honored with the ADHA Connecticut's Mabel C. McCarthy Award for the promotion of dental hygiene in an outstanding manner. She is also a member of the Phi Kappa Phi Honor Society, Bridgeport chapter, which recognizes and encourages superior scholarship.
What advice would you give to dental hygienists who are interested in a career in public health?
Don't fear the unknown, jump in, and be open to all public health has to offer. I never imagined in 1994 when I started working at a federally qualified health center that I would be doing what I am right now. Be open to learning and expanding your knowledge of dental hygiene by going back to where it all began—public health. You will never be bored because you have the opportunity to use all of your skills as a dental hygienist, in addition to those of a clinician. The ADHA provides fantastic courses related to public health. I have found working in public health to be incredibly fulfilling and gratifying. It is empowering to have a positive impact within the community you serve.
You serve as the public health coordinator at your university. What does this position entail and what sparked your interest in this pathway?
As dental public health coordinator, I oversee the delivery of public health curriculum through lecture and outreach rotations. Additionally, I create and manage a schedule of community rotation sites, supervise students on outreach rotations, coordinate public health faculty, attend meetings with community partners, attend legislative hearings to provide written and/or oral testimony as needed, and provide reports regarding services provided and populations served via dental public health rotations. That being said, my primary goal is to help develop future public health dental hygienists by providing students with the skills required to succeed in alternative practice settings. I feel tremendous pride as I watch my students meet with their state legislators at the Capitol in Hartford, Connecticut. to advocate for the populations they serve. They truly understand the importance of not just assessing the needs of a community but also analyzing the data and planning programs to meet those needs.
My public health interest was sparked in 1994, 2 years after graduating from Fones, when I accepted a position as a clinical dental hygienist in a federally qualified health center (FQHC). This setting allowed me to learn how FQHCs function and made me aware of the need to improve access to care.
It was my experience as supervisor of the school-based clinic at Tisdale that truly solidified my passion for public health though. This work immersed me in the Tisdale community and the lives of the children served at this clinic. This position allowed me to use my teaching, clinical, and administrative skills to create a system that ensured these deserving children received the care and oral health education they desperately needed and deserved.
RESEARCH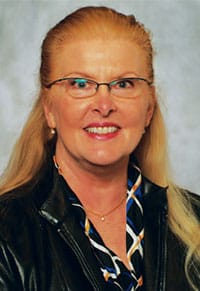 After earning a Bachelor of Science in Dental Hygiene from the University of Minnesota (UMN) in Minneapolis, Patricia Lenton, BSDH, MA, CCRP, taught as a clinical instructor for UMN's Dental Hygiene Division and practiced clinically in both group and private practices. In 1989, she was recruited to serve as a clinical research examiner in the newly formed Oral Health Research Clinic at the UMN School of Dentistry. During this time, Lenton completed a Master of Arts in Education. Her thesis work involved developing standardized methods for training and calibrating research examiners to achieve high levels of reliability when obtaining periodontal assessment measures. In addition to research related to periodontal therapies, Lenton has also been involved in clinical studies related to: temporomandibular joint disorders, imaging technologies and composite restorations, electronic dental records, and oral malodor. In early 2017, she accepted a clinical operations manager position at 3M, where she works with product development teams to assist in designing the clinical trials needed to gather validation and performance evidence for product approvals and launch.
You have received significant funding to support your oral health research. Which project was the most meaningful to you?
My work in the area of oral malodor has been the most personally fulfilling. I became interested in breath odor in 1998. At the time, I had 9 years of clinical research experience and decided I would like to continue my career in oral health research. I was interested in finding an oral health area in which I, as a dental hygienist, could serve as the principal investigator. Around this same time, a colleague told me about a Canadian dental hygienist who had opened a clinic to treat patients with breath odor concerns. It occurred to me that breath odor-related research would be a great area for me to explore. There were several reasons for my interest: the etiology, assessment, and treatment of breath odor is poorly understood by many dental professionals; patients with breath odor issues have a difficult time finding professionals who can help them; the self-esteem and quality of life for those with oral malodor concerns are negatively impacted. I wanted to help these individuals, conduct meaningful research and then share my learnings with other dental professionals.
I ended up joining the International Society of Breath Odor Research (ISBOR) and collaborating with a gastroenterologist, Michael Levitt, MD, at the VA Medical Center in Minneapolis. Levitt studied the volatile sulfur compounds that make up intestinal gas and contribute to gastrointestinal problems. These same compounds make up breath odor. This collaboration led to me developing and running my own research projects, and, subsequently, to my creating continuing education programs to teach other dental professionals. Today, the ISBOR has morphed into the International Association for Halitosis Research. We still have a lot to learn about treating breath odor and I am looking forward to further collaboration with my colleagues who are also searching for a greater understanding of bad breath.
What advice would you give dental hygienists who are interested in the field of research?
Basic science research typically takes place in the laboratory. Clinical research is where the findings from basic science research are translated into clinical applications for treating oral diseases. Qualitative research looks at issues like quality of life, the effectiveness of various teaching methods, research related to human behaviors, population health research, and product development research, which typically takes place in Industry. I would encourage dental hygienists who are interested in research to begin by reading their professional journals, critically looking at the methods that were used in studies, and identifying an area of research they are interested in. Once they have identified this area, they should reach out to any contacts they have who are affiliated with universities, nonprofit organizations with members conducting research, and local industries involved in oral care product development. Seek opportunities to shadow someone who is involved in professional research, to participate as a healthy control to see the subject side of research, or to volunteer to assist with research activities. Research projects conducted at universities are often carried out on a part-time basis; meaning, faculty have a limited number of days they are available to work on their research. Therefore, if you have the flexibility to work a half day or one day a week in research, you may be able to actually work part-time on a project.
My introduction to clinical research involved accepting a temporary (1 year), part-time position (60%) as an examiner on a periodontal disease-related study. I took a pay reduction when I left private practice to accept the position in research because I understood that this was a unique opportunity and I wanted to explore this career option. I was very fortunate that the lead investigator was awarded a 5-year research center grant during that first year, which then provided me with a 5-year security blanket of funding. Many hygienists passed up the opportunity because of the lower pay and the temporary nature of the position. I was willing to take the chance on a possible opportunity and was very fortunate to stay funded for more than 27 years in my research position. Then, in January 2017, I was offered an industry position with 3M to assist teams developing oral care products in designing and carrying out the clinical studies needed to validate the performance of their products. I am putting my 27 years of clinical research experience to use in a different and exciting way. I truly enjoy continuously learning new skills and adding new tools to my professional toolbox. I wish that all dental hygienists would have the opportunity to work on at least one research project during their career.
From Dimensions of Dental Hygiene. December 2019;17(11):14–17.