September 2020 Marketplace For Dental Hygienists
A listing of featured products.
PROPHY ANGLE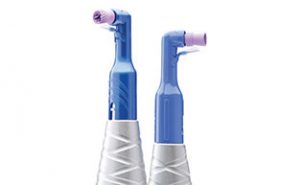 Young Innovations, Algonquin, Illinois, introduces its new innovative prophy angle, Splatter Guard. This new prophy angle is said to reduce splatter by up to 15 times compared to traditional prophy angles. Splatter Guard features an engineered wiper just below the prophy cup designed to reduce splatter without compromising the quality of the prophy angle. These prophy angles can work on almost any dental hygiene handpiece, but they are designed to work best with Young Infinity Cordless Handpiece. 847-458-5400; yng.ink/splatter-guard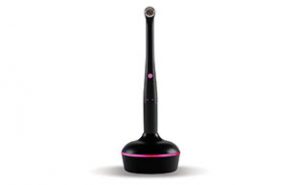 ERGONOMICALLY FRIENDLY CURING LIGHT
Apex Dental Materials, Racine, Wisconsin, introduces the next generation of curing lights, PinkWave. Equipped with patented QuadWave Technology, PinkWave is designed to decrease the shrinkage of composite materials by up to 37% while simultaneously increasing composite hardness by up to 23% when compared to standard blue light curing. QuadWave Technology employs four wavelengths: UV, blue, red, and near-infrared. This curing light features a large curing area capacity at 113m2, providing clinicians the ability to cure any size restoration in a single curing cycle. Its ergonomically friendly design includes two on/off buttons on both sides of the handpiece, and a slim design, which makes it easy to access posterior restorations without causing patient discomfort. 877-273-9123; apexdentalmaterials.com

VISOR AND SHIELD KIT
Pac-Dent, Brea, California, has added iVisor™ Loupe to its iVisor reusable visor and shield kit line. This ultralight visor and shield kit is designed to provide clinicians with exceptional user comfort while also accommodating any optical accessories, such as loupes or lights under the face shield, all while protecting against sprays, splashes, and spatter. The reusable iVisor Loupe features extra-wide air vents for maximum airflow, full adjustability, pressure point alleviation, adjustable cinch cord with thick foam bumper, and anti-fog coating for superior optical clarity. Each kit contains one visor and three barrier face shields. 909-839-0888; pac-dent.com/products/ivisor
DISINFECTION TECHNOLOGY

2C MedTech, Dallas, in partnership with CASPR™ Group, now offers the CASPR Compact Medik. CASPR, Continuous Air and Surface Pathogen Reduction, was originally developed for hospitals to reduce the risk of healthcare-associated infections but is now available to dental offices as a heating, ventilation, and air conditioning solution as well as a portable unit. The main benefits of CASPR Medik technology according to the company include up to a 99.96% kill rate of bacteria, viruses, and molds on surfaces; continuous air and surface protection; safe for use in occupied spaces; and effective against pathogens, odors, and volatile organic compounds. 800-209-7053; 2cmedtech.com

HAND SANITIZER
GTech Protection, Sherman Oaks, California, offers GTech Armour sanitizer spray. The nonrinse hand sanitizer spray is designed to kill 99.9% of the most common germs, and the sanitizer's skin moisturizing formula will not dry out or crack skin. GTech Armour is a nonalcohol antimicrobial hand sanitizer spray that can be effective up to 3 hours after application. The sanitizer spray can be used before and after making contact with people and/or surfaces, and can be used on-the-go for disinfecting face masks and other surfaces. 310-909-7795; gtechprotection.com
EXTRAORAL SUCTION UNIT

The new 42ESU extraoral suction system from Handler MFG, Westfield, New Jersey, is designed to complement high volume evacuation intraoral devices used during patient treatment. The Handler 42ESU can help capture airborne droplets and aerosols to minimize exposure to harmful agents that occur during use of low or highspeed handpieces, lasers, electrosurgery units, ultrasonic scalers, and air polishers. This device features a high efficiency particulate air filtration system designed to filter 99.97% of particles down to 0.3 µm. 908-233-7796.; handlermfg.com
From Dimensions of Dental Hygiene. September 2020;18(8):44.