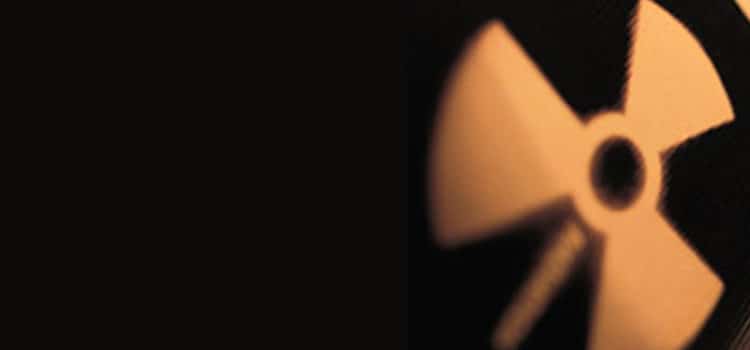 Preventing Disease and Promoting Health
All dental offices need to closely review and implement the new 2003 CDC Guidelines for Infection Control to ensure the safety of providers and patients. 
The new Centers for Disease Control and Prevention (CDC) Guidelines for Infection Control in Dental Health-care Settings 2003 are currently available and should be in the hands of all dental health care personnel (DHCP). The guidelines provide specific recommendations for DHCP and settings where oral health services are provided. The document addresses new information and covers dental-specific infection control topics not previously addressed in the 1993 edition.1Careful review of the new guidelines is a critical first step in establishing a new program or as part of updating an existing infection control program.
The basis of the principles of infection control remain unchanged. However, new technologies, materials, equipment, and epidemiological data initiated the update and revision of the 1993 CDC guidelines. The 2003 guidelines feature a new organizational structure that is far more explanatory than previous editions and the tables and appendices in the document graphically summarize information throughout. The new structure provides an opportunity to know the specific recommendations as well as the rationale and scientific support for each recommendation. Additional resources for accessing more in-depth information as well as resources from other agencies and organizations are included.
CDC recommendations set the minimum standard of practice to protect both patients and DHCP in dental health care settings. The recommendations should be incorporated into the dental health care setting's standard operating procedures (SOPs), possibly replacing or modifying some of the current SOPs. Creating SOPs is a task that requires integrating the current CDC guidelines and relevant federal, state, and local regulations with the site-specific considerations and day-to-day operations of the practice setting. Although the CDC is not a regulatory agency and the guidelines and recommendations are not specifically mandated, some states have adopted in whole or in part CDC guidelines as regulation under their licensing boards or departments of public health. For information on state boards, visit: www.aadexam.org/stateboard/stateboard.htm.
Principles
Basic principles of infection control provide the foundation for the development of infection control strategies (policies, procedures, and practices) intended to prevent disease transmission. Strategies include: immunizations; hand hygiene and personal and environmental barrier techniques; effective cleaning, disinfection, and sterilization procedures; and aseptic techniques and practices to reduce the risk of exposure to blood, other body fluids, or infectious agents.2
The principles of infection control are:
Stay healthy. This principle emphasizes the need for dental personnel to be and stay healthy. Strategies include immunizations; postexposure management and medical follow-up by a qualified health care professional; routine hand hygiene procedures; and maintaining hand health.
Avoid contact with blood and body fluids. The primary methods to avoid contact with blood and other potentially infectious materials are: handle sharp instruments with care, use safety devices when appropriate, correctly manage occupational exposures to blood, and wear personal protective equipment (PPE) (gloves, protective clothing, and face and eye protection).
Limit the spread of contamination. This principle is accomplished by: covering surfaces using surface barriers or cleaning and disinfecting surfaces that are likely to become contaminated; minimizing sprays and splashes to reduce contamination (high volume evacuation, dental dams); and properly disposing of medical waste.
Make objects safe for use. The primary methods to make objects safe for use are: cleaning and heat sterilizing patient care items that contact bone, enter previously sterile tissues, or touch mucous membranes before use; monitoring sterilization processes; and following manufacturer's instructions for use and sterilization.
Standard Precautions
Previous CDC recommendations on infection control for dentistry focused primarily on the risk of transmission of bloodborne pathogens among DHCP and patients and the use of universal precautions to reduce this risk. Universal precautions were based on the concept that all blood and serum body fluids that might be contaminated with blood (eg, saliva in dentistry) should be treated as infectious because many patients with bloodborne infections are asymptomatic or unaware that they are infected.
The relevance of universal precautions to other aspects of disease transmission was recognized and, in 1996, CDC replaced universal precautions with standard precautions. Standard precautions integrate and expand the elements of universal precautions into a standard of care designed to protect health care providers and patients. Standard precautions apply to contact with blood; all body fluids, secretions, and excretions except sweat, regardless of whether they contain blood; nonintact (broken) skin; and mucous membranes.
Standard precautions include hand washing, PPE, controls to prevent injuries, proper management of patient care items, and environmental surface protectants. Standard precautions are considered adequate for most infectious diseases.2 Additional precautions known as transmission-based precautions are necessary for interrupting the spread of certain pathogens such as tuberculosis, influenza, and chicken pox that are transmitted by air, droplet, or indirect or direct contact with contaminated sources.2-3 These precautions include a variety of strategies beyond standard precautions, including ventilation requirements, special respiratory protection for health care personnel, and postponement of nonemergent dental procedures and other measures.2 Because the Occupational Safety and Health Administration (OSHA) considers saliva in dentistry potentially infectious , there are no operational differences in dentistry between standard and universal precautions.
---
Implementing the New CDC Infection Control Guidelines Step-by-Step
Step 1: Review the background information and science related to dental infection control to update your education and training.
Step 2: Review the recommendations paying close attention to those supported by evidence or mandated by regulations from the Occupational Safety and Health Administration (OSHA), Food and Drug Administration (FDA), and the Environmental Protection Agency.
Step 3: Review your infection control program (ICP) to determine the necessary modifications to be made.
Step 4: Discuss the ICP with staff and determine changes indicated for your SOPs for supplies, materials, and devices.
Step 5: Review the section on programevaluation and consider how suitable your infection control program is.
---
Management of Patient Care Items and environmental surfaces
The CDC Infection Control Guidelines discuss the classification system and provide recommendations for managing critical, semicritical, and noncritical patient care items as well as noncritical environmental surfaces. The CDC classification system for patient care items recognizes the relative risk of the item to transmit disease. See Table 1 for infection control categories of patient care instruments. Recommendations for the proper management of each category of patient care items are included in the guidelines. Cleaning, disinfection, and sterilization of patient care items and environmental surfaces are integral components of an infection control program. The guidelines provide an explanation of the science behind these processes and their application.
Environmental surfaces are categorized as noncritical. CDC guidelines further divide environmental surfaces into clinical contact surfaces and housekeeping surfaces and provide recommendations for the infection control management of each, including the use of environmental surface covers/barriers or cleaning and the appropriate level of disinfection.
Clinical contact surfaces are likely to become contaminated from patient materials either by direct spray or spatter generated during dental procedures or by contact with DHCPs' hands, gloved hands, instruments, or devices. Housekeeping surfaces comprise the remaining environmental surfaces in the dental health care setting.
Dental water quality
Research clearly indicates that if left untreated or unfiltered, the water from the dental unit water line does not meet safe drinking water standards. This research led the American Dental Association (ADA) in 1995 to challenge the dental manufacturing industry to develop methods to reduce biofilms and create products and devices to treat waterlines to improve the quality of water delivered to dental patients. The CDC recognized that while there is little evidence of serious public health effects associated with dental unit water, there is concern over the delivery of water for dental/medical care of a quality that is below the standard for safe drinking water (<500 colony forming units). The new guidelines provide a background support and recommendations for dental water quality. There is also guidance on managing the dental unit and dental services during emergencies when boil water advisories are in effect. There are specific water quality standards for oral surgical procedures.
Other topics include special considerations and clarification of infection control for dental handpieces and other devices connected to air and waterlines, aseptic technique for parenteral medications, single use (disposable) devices, preprocedural mouthrinses, surgical procedures, handling of biopsies and extracted teeth, and radiology and dental laboratory concerns.
---

Osha
OSHA, which is part of the United States Department of Labor, develops standards for workplaces and regulates employers to help ensure safe and healthful working conditions in places of employment in the United States . The most commonly cited OSHA regulation in the professional dental literature is the Bloodborne Pathogens Standard, which was passed in early 1992 and has since been revised in 2001.4 Revisions to OSHA regulations, including the Needlestick Safety Act passed in 2001, require employers to develop a program for review of selection and use of safety devices, including dental safety devices, as a measure to prevent and reduce the number of sharps injuries among health care workers. Other standards apply and can be found on OSHA's website at: www.osha.gov/SLTC/dentistry/index.html. The 2003 CDC guidelines recognize these regulations in the recommendations for dental settings. Additional resources are also available at the CDC website: www.cdc.gov.
OSHA relies on and refers to the public health expertise of the CDC so any changes made by the CDC should be reflected in the exposure control plan. OSHA requires employers to perform annual training or periodic training if new information becomes available.
Research Considerations
The final section of the guidelines presents research suggestions acknowledging that the current science of infection control is not without some unanswered questions and areas in need of further research. These do not represent a CDC research agenda, but rather an effort to define certain concerns, stimulate discussion, and provide direction for determining future action by clinical, basic science, and epidemiologic investigators, as well as health and professional organizations, clinicians, and policy makers.
The future research topics are:
Education, training, and evaluation of safer devices;
Promoting postexposure prophylaxis (PEP) protocols;
Characterizing criteria associated with injuries;
The effect of double gloving;
Evaluating cost-effective interventions; and
A variety of lab-based research areas including waterlines, aerosols, sterilization procedures, and more.
Using the Guidelines
Read the guidelines and review current policies, procedures, and practices. Make modifications, additions, and deletions to your current infection control protocol as indicated. Communicate the new updated and revised policies and procedures to staff through education and training. Monitor the implementation of changes and continue to evaluate the effectiveness of the site-specific infection control program. The Organization for Safety & Asepsis Procedures (OSAP), under an agreement with the CDC, has also produced a guide to the guidelines. For more information, visit OSAP's website at: www.osap.org.
References
Kohn WG,

 

Collins

AS

, Cleveland JL, Harte JA, Eklund KJ, Malvitz DM, Centers for Disease Control and Prevention (CDC). Guidelines for infection control in dental health-care settings—2003.

 MMWR Recomm Rep

. 2003;19;52(RR-17):1-61.

Bolyard EA, Tablan OC, Williams WW, Pearson ML, Shapiro CN, Deitchman SD. Guideline for infection control in healthcare personnel, 1998. Hospital Infection Control Practices Advisory Committee.

 Infect Control Hosp Epidemiol

. 1998;19(6):407-63.

Garner JS. Guideline for isolation precautions in hospitals. The Hospital Infection Control Practices Advisory Committee.

 Infect Control Hosp Epidemiol. 

1996;17(1):53-80.

Occupational exposure to bloodborne pathogens; needlestick and other sharps injuries; final rule. OSHA, Department of Labor.

 Fed Regist. 

2001;66(12):5318-5325.
From Dimensions of Dental Hygiene. April 2004;2(4):26, 28, 30.