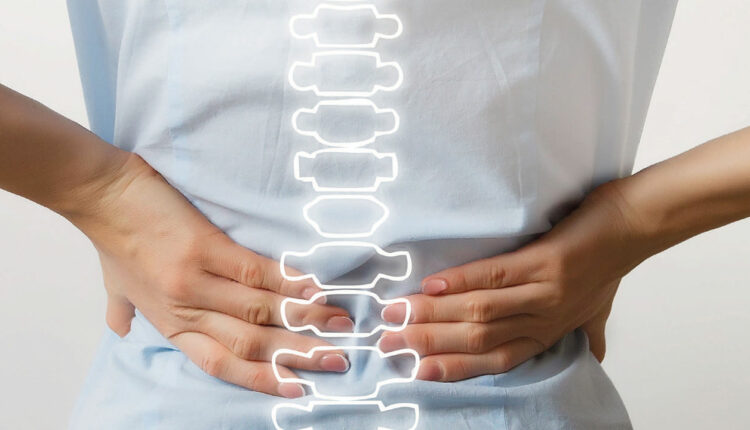 transurfer / istock / getty images plus
Posture Is Important
Maintaining a neutral posture during patient care is key to preventing musculoskeletal injuries.
Many dental hygienists are plagued by musculoskeletal disorders (MSDs) and pain throughout their careers.1 The reported prevalence of MSDs among dental hygienists is as high as 96%, with pain most commonly affecting the neck, shoulders, hands, wrists, upper back, and lower back.2
One of the most effective ways to prevent MSDs is to maintain a neutral posture at all times while treating patients. Neutral posture encompasses maintaining an upright head position while keeping the shoulders relaxed and ensuring the elbows are flexed at a 90° angle. The forearms should be in a mid-position with the thumbs pointing upward. The wrists and back must remain straight. Hips should be slightly higher than the knees with the operator stool tilting slightly downward. Lastly, the feet must remain flat on the floor.3,4
Maintaining a neutral posture can be extremely difficult, as several areas in the oral cavity are not easily accessible.5 Combine this with patient situations in which dental hygienists are forced to contort their bodies in awkward and uncomfortable positions to provide optimal care, and clinicians have the ideal scenario for MSDs to occur. Fortunately, various strategies can be used to help maintain a neutral posture.
Neutral Working Position
Dental hygienists must consider the foundation of proper ergonomics practice. Prior to periodontal instrumentation, clinicians should first establish a neutral working position whether they are seated or standing. If seated, dental hygienists must keep their clinician seats tilted down no more than 5°. Over-tilting may result in excessive curvature of the lower spine, resulting in serious injury.6
Clinician chairs that don't tilt may be modified with an ergonomic wedge-shaped cushion to aid in maintaining a neutral posture.6,7 In recent years, saddle stools have become popular due to their natural tilt, which relieves pressure off the lower spine and allows clinicians to sit with their feet flat on the floor, shoulder length apart.4,7
When seated, dental hygienists should utilize a range of working positions around the patient's head during periodontal instrumentation.3,4 This range, commonly referred to as the "clock positions," allows the clinician to visualize the face of an analog clock as a guide with the patient's head being at 12 o'clock. The clock positions vary from right-handed to left-handed clinicians.
Right-handed clinicians should sit between 8 and 12 o'clock. To improve visibility and access to the oral cavity, the clinician may move past 12 o'clock in specific areas. Left-handed clinicians should be seated between 12 and 4 o'clock.4 Using an analog clock as a guide supports the clinician in maintaining a neutral posture by providing better visualization of the patient's oral cavity.6
When no medical or physical limitations are present, the patient should be placed in the supine position during periodontal instrumentation, and the headrest should be adjusted as necessary to allow the clinician to access both the maxillary and mandibular arches with optimal visibility.3,6 In addition, clinicians should not hesitate to ask their patients to turn their head to the left or right when alternating from direct vision to indirect vision, as well as adjusting patients' chins to prevent the need to bend their necks or twist their torsos.5
While clinicians should never jeopardize their musculoskeletal health for patients, sometimes standing is the only option.8 The clinician may consider standing when medical and/or physical limitations prevent the patient from being placed in the supine position or when accessing a particular area of the oral cavity is difficult. The standing clinician's shoulders should be relaxed with the elbow of the dominant hand at waist level and the torso in neutral position while being careful not to lean over the patient.6
Benefits of Wearing Loupes
The use of magnification devices improves not only clinicians' field of vision and accuracy, but also their posture during patient care.8–10 Wearing loupes in the 2x to 2.5x magnification range offers the necessary depth of field while ensuring the precise physical distance is maintained between the dental hygienist and patient.8
Loupes help to keep the back and spine straight, preventing occupational pain caused by progressive trauma.9 Most dental hygienists wear loupes in addition to a headlight to assist in achieving ideal illumination of the oral cavity instead of needing to constantly adjust the overhead light.8,11
Loupes used in conjunction with saddle stools significantly improve the clinician's working posture.12
When given the option, dental hygienists should consider loupes with adjustable vertical declination angle or those with steeper declination angles to maintain a neutral position for improved ergonomics.13 Properly fitted loupes should be considered an essential component of MSD prevention.14
Environmental factors
Environmental factors should also be considered when attempting to remain in a neutral working position. The temperature of the clinician's workspace is one of the most important factors. Cold temperatures can lead to less relaxed and flexible muscles and tendons, causing tension and pain.8,15
The Occupational Safety and Health Administration recommends that dental offices set the temperature between 68° and 76° Fahrenheit.16 Moreover, the workspace should be designed so clinicians do not need to bend, twist, or rotate the torso to access the necessary armamentarium for patient care.15 This includes keeping the bracket tray and overhead light within arm's reach.
Benefits of Stretching and Strengthening Exercises
Stretching is a vital component of a dental hygienist's workday. Stretching exercises can be performed chairside between patient care, relieving tense muscles and supporting a neutral working position. See Table 1 for examples of stretches.
Incorporating microbreaks to stretch may reduce the negative effects of prolonged static posture.17,18 Dental hygienists should stretch daily. If stretching chairside throughout the workday is not feasible, devoting 5 to 10 minutes before or after work can be crucial in preventing MSDs.19
Dental hygienists should also consider incorporating strengthening exercises into their daily routine to strengthen the back and core, which support the muscles and tendons of the abdomen and spine. Optimal core strength will stabilize the spine and pelvis, supporting a neutral working position.8
Conclusion
Dental hygienists should be mindful of ergonomic risk factors and prevention strategies should be practiced to maintain a neutral working position, reduce the risk of injury, and improve overall physical well-being. A regular stretching routine can reduce pain and lower risk for injury by elongating (lengthening) tense muscle, creating a greater range of motion.20
Clinicians can also increase their postural awareness by engaging in lectures and hands-on workshops to stay current on the latest ergonomics practices as a proactive way to improve the musculoskeletal health needed for career longevity.
References
Hayes MJ, Smith DR, Cockrell D. An international review of musculoskeletal disorders in the dental hygiene profession. Int Dent J. 2010;60:343-352.
Harris ML, Sentner SM, Doucette HJ, Brillant MGS. Musculoskeletal disorders among dental hygienists in Canada. CaJ J Dent Hyg. 2020;54:61-67.
Boyd L, Mallonee L, Wyche C. Wilkins' Clinical Practice of the Dental Hygienist. 13th ed. Burlington, Massachusetts: Jones and Bartlett; 2021.
Gehrig J, Sroda R, Saccuzzo D. Fundamentals of Periodontal Instrumentation & Advanced Root Instrumentation. 8th ed. Philadelphia: Wolters Kluwer; 2017.
McComas M. Improve the ergonomics of your instrumentation. Dimensions of Dental Hygiene. 2023;21(2):24-27.
Hunt AW, Lintag-Nguyen K. Promote ergonomic health. Dimensions of Dental Hygiene. 2021;19(11):8–11.
Plessas A, Bernardes Delgado M. The role of ergonomic saddle seats and magnification loupes in the prevention of musculoskeletal disorders. A systematic review. Int J Dent Hyg. 2018;16:430–440.
Bowen D, Pieren J. Darby and Walsh's Dental Hygiene: Theory and Practice. 5th ed. St. Louis: Elsevier; 2020.
Hayes MJ, Osmotherly PG, Taylor JA, et al. The effect of wearing loupes on upper extremity musculoskeletal disorders among dental hygienists. Int J Dent Hyg. 2014;12:174-179.
Ludwig E, McCombs G, Tolle S, Russell D. The Effect of magnification loupes on dental hygienists' posture while exploring. J Dent Hyg. 2017;91:46–52.
Lintag-Nguyen K, Dahm T. Ensuring career longevity with eye health. Dimensions of Dental Hygiene. 2021;19(10):14–18.
Turcotte C. Improve your ergonomics. Dimensions of Dental Hygiene. 2021;19(9):12.
Ludwig E. Ergonomic equipment considerations for the dental hygienist. Dimensions of Dental Hygiene. 2022;20(9:14–21.
Arnett M, Eagle E. Impact of loupes and lights on visual acuity and ergonomics. Dimensions of Dental Hygiene. 2021;19(8):21-23.
Ayoub HM, Darby M. Ergonomics best practices. Dimensions of Dental Hygiene. 2013;137:1123-1130.
American Dental Association. Hot of the Press: This is the Office Temperature to Keep Your Dental Patient Comfortable. Available at: marketplace.ada.o/​g/​blog/​dental-business/​hot-off-the-press-this-is-the-ideal-office-temperature-to-keep-your-dental-patient-comfortable. Accessed July 10, 2023.
Saccucci M, Zumbo G, Mercuri P, et al. Musculoskeletal disorders related to dental hygienist profession. Int J Dent Hyg. 2022;20:571–579.
Kumar DK, Rathan N, Mohan S, Begum M, Prasad B, Prasad ER. Exercise prescriptions to prevent musculoskeletal disorders in dentists. J Clin Diagn Res. 2014;8:ZE13–ZE16.
Owen J, Kearny R. Stretch for health. Dimensions of Dental Hygiene. 2023;21(1):16-18.
Micheo W, Baerga L, Miranda G. Basic principles regarding strength, flexibility, and stability exercises. PM R. 2012;4:805-811.
From Dimensions of Dental Hygiene. July/August 2023; 21(7):20-22.