October 2020 Social Commentary
Like Dimensions of Dental Hygiene's Facebook page to share your thoughts on posted questions.
How do you support your visual acuity at work?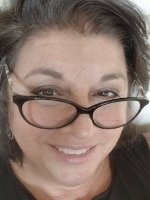 Andrea Junghans, RDH Dimensions Facebook commenter
Get an eye exam yearly, wear the proper prescription glasses, take vitamins to support eye health, and wear protective eyewear at work and sunglasses outside.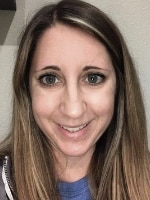 Melissa Hagberg, RDH, Dimensions Facebook commenter

Annual eye exams, I take my loupes to my visit to have them adjusted and checked.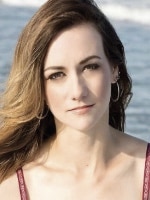 Lacy Walker, RDH, CDA Dimensions Brand Ambassador

As dental professionals, we have to quickly accommodate between distances and we need to be aware of any visual acuity changes over time. Having optimal visual acuity is important to properly assess and treat patients. Compromising visual acuity can lead to improper posture. Loupes, I believe, should be a standard not only for visual enhancement, but for long-term ergonomic effect. Also, proper patient positioning is just as important.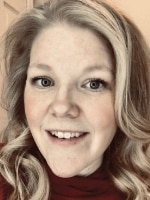 Danielle Mora, BSDH Dimensions Facebook commenter

Visual acuity has always been a challenge for me. I had LASIK surgery and was free from glasses for 2 years before my vision started to reverse. I am back in glasses now but I do not regret the surgery as I can see so much better with my prescription. One big side effect from LASIK surgery is dry eyes due to the eye being less sensitive to the "you need to blink" reflex. Many people are unaware that dry eyes can affect vision. This absolutely affects my visual acuity if I am not keeping up on my regimen. I take a prescription eye drop two times to four times a day, and I use preservative-free eye drops throughout the day, which greatly help my vision and comfort level. In the past, I had plugs placed in my eyes to increase my tear flow, which helped, and I am on the path to getting permanent ones placed. I also take fish oil supplements, which were recommended by my ophthalmologist. She also has me use eye warmers for 15 minutes every evening to encourage more tear ducts to open. A good ophthalmologist is just as tricky to find as a good dentist. I highly recommend seeking out a good one for those struggling with dry eyes.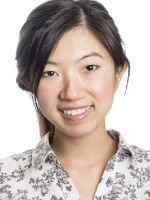 Maggie Wen, RDH, MS, AEP Dimensions Facebook Commenter

I am a big proponent of surgical loupes. If selected and fitted properly, surgical magnification can greatly improve posture and visual acuity. The challenge is that there is a lot of misinformation out there and it is difficult for oral health professionals to select loupes that fit them well. Seeking the help of a board-certified professional ergonomist can make a difference.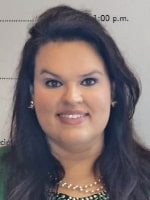 L. Whitney Howerton, MDH, RDH Dimensions Corporate Council Member

Practicing clinically can be taxing on the body, and, as dental professionals, we know this all too well. Providing optimal standard of care is simplified when using the most up-to-date ergonomic technologies. To optimize my vision, I use loupes with a light. I began practicing with loupes as a student many years go and immediately realized the benefit; upright posture, neutral neck, and—wow—a magnified working area. Utilizing loupes and a light have made reading the periodontal probe and identifying the tiniest supragingival deposit a breeze, and help me catch tissue discolorations during the oral cancer examination. @whitters_howie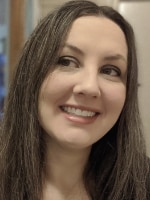 Amanda Marie, RDH Dimensions Facebook Commenter

I wear blue light glasses when I'm on screens at home, but my intention is to keep my eyes healthy for my career.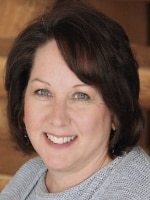 Cindy Purdy, RDH, CEAS Dimensions Corporate Council Member and Brand Ambassador

1. First, reevaluate your patient positioning. A simple head turn or an upward jaw thrust can deliver more lighting to your working area.
2. Understand the amount of blue light being emitted from your headlight. This is a very important conversation to have with a sales rep before a purchase is made.
3. Consider the amount of ambient vs fluorescent light that is available in the operatory. Too much light can be as harmful to your eyes as too little. Shadows can be created, causing your eyes to continually readjust and focus.
4. Consider using a high-definition mirror. You can increase the amount of light available simply by changing out your mirror head.
1. I take eye breaks from the computer.
2. I wear special blue light glasses with a prescription provided by my amazing optometrists.
3. When working outside, I wear polarized sunglasses.
SOCIAL COMMENTARY Like Dimensions of Dental Hygiene's Facebook page at: facebook.com/​dimensionsofdentalhygiene to share your thoughts on posted questions. We may publish your comment in an upcoming edition of our new column "Social Commentary," and one lucky respondent will receive a coupon for a free continuing education course. If you would like your Instagram handle included, please be sure to add it to your response. Comments may be edited for clarity or brevity.
From Dimensions of Dental Hygiene. October 2020;18(9):14-15.