Marketplace
A listing of featured products.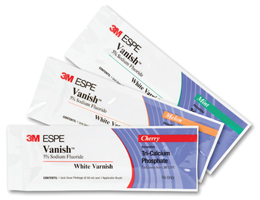 EXTENDED FLUORIDE RELEASE VARNISH
3M Oral Care, St. Paul, Minnesota, makes Vanish 5% Sodium Fluoride White Varnish, which provides a durable, thin coating that adheres to the teeth until it is brushed off. Creating longlasting, acid-resistance protection to relieve hypersensitivity, the extended fluoride release formula is designed to allow fluoride, calcium, and phosphate to be released over a long period, allowing absorption into the tooth. Saliva tolerant, the varnish is available in cherry, melon, and mint flavors. 800-634-2249; 3m.com/preventivecare.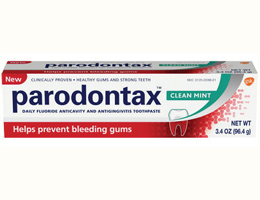 TOOTHPASTE FORMULATED FOR GINGIVAL HEALTH
GSK Consumer Healthcare, Warren, New Jersey, has announced the United States launch of Parodontax—a toothpaste designed to help control bleeding gingiva. Formulated with stannous fluoride, Parodontax is a daily toothpaste that helps protect against periodontitis and keeps the seal between gingiva and teeth tight, while delivering the same benefits of an everyday toothpaste. 908-293-5330; parodontax.com.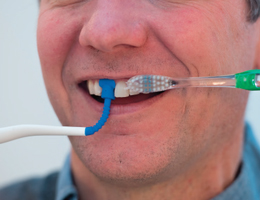 POST-PROCEDURE DENTAL DEVICE
Armor Dental, Hingham, Massachusetts, offers Mouth-Mate®, a dental healing aid designed to improve oral hygiene at home following dental procedures. It is said to eliminate direct contact with the oral wound and the toothbrush, creating a pain-free experience for the user. Designed as a healing aid for implants, bone grafting, soft tissue grafting, and teeth extractions, Mouth-Mate is intended to decrease complications and improve healing while protecting dental wounds, lichen planus, and aphthous ulcers. It is available in four different soft tips. 206-852-8427; armor-dental.com.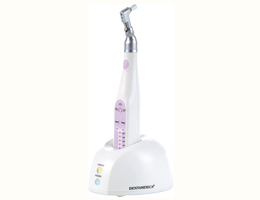 CORDLESS CONVENIENCE IN A DENTAL HANDPIECE
DentAmerica, City of Industry, California, is offering clinicians complete portability with the Micromax Cordless Prophylaxis Handpiece. Ergonomically designed for comfort and ease of operation, the Micromax Cordless Prophylaxis Handpiece features five rotation speeds for various applications, plus a low-battery indicator, a heavy-duty high-torque brushless motor, forward/reverse functions, and quick and easy coupling. Includes a high-capacity lithium-ion battery for prolonged use and a reciprocating setting is available without an additional attachment. Four optional attachments are available. 626-912-1388; dentamerica.com.
From Dimensions of Dental Hygiene. May 2017;15(5):58.