Highlighting the Benefits of Caring for Nursing Home Residents
I have been retired for the past 19 years, but I wanted to share about the last 11 years of my career as a dental hygienist.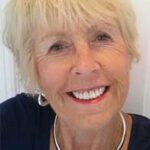 I have been retired for the past 19 years, but I wanted to share about the last 11 years of my career as a dental hygienist. I graduated from the University of Michigan and went on to work in Michigan, Ohio, West Virginia, Pennsylvania, and New York in general and periodontal practices. After many years, I decided to try something new—providing care in a nursing home. I took a position with St. John's Nursing Home in Rochester, New York, running a two-room clinic in its 500-bed high-rise facility, which was quite unusual at the time. It employed one dental hygienist and three part-time dentists. I saw every resident upon arriving at the home and every 3 months thereafter. If they needed a referral to one of the dentists, I set that up for them. All forms of dental care were performed, including prophylaxis, periodontal treatment, endodontics, extractions, crowns and bridges, X-rays, dentures, and partials. You name it, we did it!
I really looked forward to seeing my patients because they were so appreciative. Many hadn't been to a dental office in years. I remember one woman in particular. When I first saw her, I could not see any teeth because of all the calculus. After four visits, she was beautiful and had a new sparkle in her eyes.
I'm not sure whether young dental hygienists are aware of how much need exists among older adults, but I wanted to convey how rewarding it can be to have patients be so thankful for the services you provide. And it's not just the dental care they appreciate, it's the human contact. It's the listening and socializing that they often miss so much. The stories they tell are extremely interesting and enlightening.
I'm grateful I accepted that position. And even though COVID-19 may have temporarily changed our interactions with seniors, I hope I have inspired a new generation of dental hygienists to consider this path. You truly can make a difference!
Do you have a story to share? Dimensions wants to hear about you—the clinicians who perform the daily role of caring for patients and have also found an additional way to use your knowledge and skills outside of the operatory. You may be featured in a future issue. Send your story and photo to Jill Rethman, RDH, BA, at: [email protected].
From Dimensions of Dental Hygiene. April 2021;19(4):10.