Embracing Change Through 50 Years in the Dental Hygiene Profession
Reflecting on 50 years in dental hygiene, I discovered that major career shifts followed either unique opportunities or bad employment experiences.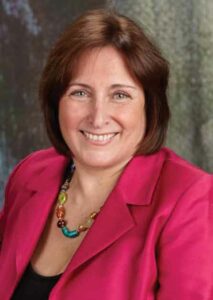 Reflecting on 50 years in dental hygiene, I discovered that major career shifts followed either unique opportunities or bad employment experiences. Each experience pushed me out of my comfort zone and drove me to think outside the box. I embrace change despite how uncomfortable it may be. 
In 1969, I took a part-time dental assisting job, which ignited my passion for the dental field. As an assistant, I quickly became aware that dental hygienists had control over their operatories and were empowered to directly treat patients. I became a dental hygienist. Negative work experiences tainted my chairside view and pushed me to seek other options. Interested in teaching, I earned a baccalaureate degree in dental hygiene education. Teaching and practicing were a good balance for me. However, I grew frustrated with office politics so I took a sales position with a dental instrument company in Philadelphia. Teaching new instruments and techniques to practicing dental hygienists was rewarding. During this time, I pursued a master's degree in education. A year later, I was offered a position as a dental hygiene clinic coordinator in a brand-new program at the Community College of Philadelphia. New to teaching, I worked tirelessly to build the program, contribute to the accreditation process, and graduate the first class in 1979. The death of my first husband at the age of 27 was devastating but also opened the door to serve as the student-teacher coordinator at Fones School of Dental Hygiene, University of Bridgeport, in Bridgeport, Connecticut. Teaching dental hygienists to become educators was exactly what I wanted to do, and I felt at home at my alma mater. Motherhood and staff reductions at Fones School caused yet another change in my career course. Connecticut passed legislation mandating continuing education (CE) for dental hygienists. As such, my colleague D. Jean Lewis, RDH, MPH, encouraged me to start a CE company and, with Jean's guidance, Professional Learning Services LLC was born. The motto, "One step ahead of tomorrow's standards," continues to guide the business, which is dedicated to providing dental hygienists with high-level CE. I am grateful for the profession of dental hygiene and all of the opportunities it has afforded me. I have turned each challenge into a learning opportunity; however, no one works in a vacuum and I am thankful for the many people who have supported me throughout my career progression.
Do you have a story to share? Dimensions wants to hear about you—the clinicians who perform the daily role of caring for patients and have also found an additional way to use your knowledge and skills outside of the operatory. You may be featured in a future issue. Send your story and photo to Jill Rethman, RDH, BA, at: [email protected].
From Dimensions of Dental Hygiene. February 2021;19(2):10.