Dimensions Partners with ADHA Institute for Oral Health to Offer Research Grant
Beginning November 1, licensed dental hygienists and post-graduate dental hygiene students will be able to apply for the 2014- 2015 Dimensions of Dental Hygiene Research Grant, administered via the American Dental Hygienists' Association (ADHA) Institute for Oral Health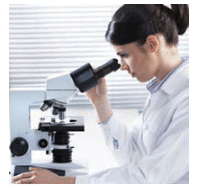 Beginning November 1, licensed dental hygienists and post-graduate dental hygiene students will be able to apply for the 2014- 2015 Dimensions of Dental Hygiene Research Grant, administered via the American Dental Hygienists' Association (ADHA) Institute for Oral Health. The $7,500 grant will be awarded to a research project that addresses the prevention of dental caries, periodontal diseases, or oral cancer. Scientific studies that are currently in progress are also eligible.
In an effort to help researchers with the task of applying for the institute's grants, ADHA recently launched a website designed to help applicants prepare or vet applications. This resource is available at: adha.org/ioh-for-researchers.
Dimensions is proud to support the growth of oral health research by dental hygienists. Lorene Kent, RDH, BA, president of Belmont Publications, Inc., and publisher of Dimensions, notes, "As the journal strives to provide cutting-edge, evidence-based information to support dental hygienists in their provision of quality care, the funding of a research grant to advance our knowledge of oral disease prevention is a synergistic addition to our mission of education."
Application forms are now available at adha.org/ioh-ddh-application, allowing ample time for completion prior to the February 28, 2015, due date.
From Dimensions of Dental Hygiene. September 2014;12(9):12,14.