Product Profile: DentaPure® Cartridges by Crosstex International
Ensuring the Safety of Dental Unit Waterlines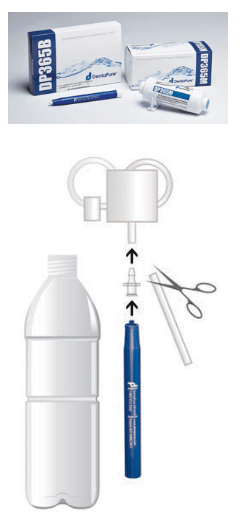 Managing the maintenance and compliance protocols for dental unit waterlines can be confusing, time consuming, and costly. Since 2003, the United States Centers for Disease Control and Prevention and the American Dental Association concur on the recommendation that the number of bacteria in the water be no higher than 500 colony-forming units (CFU/mL) for dental treatment water for non-sterile procedures. If dental unit waterlines are left untreated, water will unlikely meet these standards.
To help maintain dental unit waterlines, Crosstex offers DentaPure Cartridges. The cartridges, available for municipal and bottle systems, are a complete system easily installed on any dental unit. The protocol is simple: no tablets, no shocking, and no distilled water. Just install the cartridge on the dental unit and it will effectively treat the dental unit waterlines for an entire year. DentaPure dramatically reduces the need for staff intervention, making it a reliable, cost-effective solution
IT'S ROCKET SCIENCE
Crosstex DentaPure uses rocket science for dental unit waterlines. It utilizes the same technology developed for NASA to ensure water consumed in space is free of bacteria, viruses,
and other harmful organisms. The cartridge contains iodinated resin beads; the atomic isotopes are released as water passes through the resin matrix (elutes 2 ppm to 4 ppm of iodine). The elemental iodine in DentaPure contains no allergenic proteins. A complete system, DentaPure is easily installed to the waterlines and provides pure water for an entire year.
REGISTERED ANTIMICROBIAL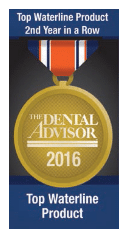 DentaPure is cleared by the US Food and Drug Administration and registered by the Environmental Protection Agency as an antimicrobial product. It meets and exceeds microbiological water standards and guidelines. DentaPure is so effective that many university systems and dental schools rely on DentaPure for compliance in their clinics.
BENEFITS
No routine shocking
No tablets
No distilled water required
No paperwork required for safe disposal
No special disposal requirements
No silver

Crosstex International
dentapure.com
888-276-7783
From Dimensions of Dental Hygiene. May 2016;14(05):67.