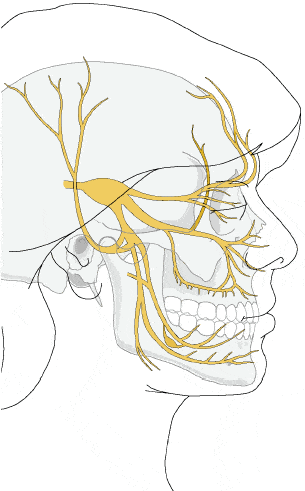 Controlling the Pain
Topical anesthesia is an important part of pain management and new uses offer more options for dental hygienists.
For patients with moderate or severe periodontal disease, scaling and root planing (SRP) are integral components of the periodontal treatment plan. Carried out properly, SRP or periodontal debridement can reduce pocket depth, reduce bleeding, reduce gingival inflammation, and stabilize attachment levels. SRP can also be a major challenge for the dental hygienist. It requires well-designed, properly sharpened instruments, knowledge of dental anatomy, and meticulous attention to detail. SRP also requires appropriate pain management.
From the patient point of view, SRP can be quite painful. One researcher reported that approximately two-thirds of patients found periodontal debridement a painful experience.1 Some patients find even probing painful.2 So, in addition to attending to the proper techniques of scaling while providing dental hygiene treatment, the clinician must also attend to the patient's level of comfort.
Dental hygienists use a variety of pain control techniques. Topical anesthetics are traditionally used for numbing superficial soft tissues prior to injecting a local anesthetic. Their clinical effectiveness for SRP has not been documented. However, new products are now available that may make topical anesthetic a primary pain control technique for some patients receiving SRP.
How Local Anesthetics Work
When you scale a tooth, the patient feels pain as nerve impulses carry a signal to the brain. Local anesthetics work to block the travel of the pain signal to the brain. When a local anesthetic is administered, it diffuses through tissues to reach the nerve and puts up a blockade; the impulse is halted. Local anesthetics that are in a cartridge can't penetrate intact skin, so nerves and nerve endings lying below the skin can only be reached by injecting anesthetics under the skin.
Like skin, mucous membranes form a protective barrier for the body. Unlike skin, mucous membranes can be penetrated by local anesthetic agents. A local anesthetic agent placed on a mucous membrane can penetrate and numb free nerve endings. To get to the nerve, injectable local anesthetic agents must travel through fluid and nerve membranes, so it must have both fat soluble and water soluble forms. Injectable local anesthetics work with the body's pH to create more of the fat soluble form or the water soluble form depending on the need. Mucous membranes are not effective buffers, so topical anesthetics placed on mucous membranes can't switch back and forth between the fat soluble and water soluble phases.3 In short, topical anesthetics must be reformulated to help increase their clinical effectiveness.
Injectable local anesthetics range from 0.5% to 4% in concentrations; topical anesthetics effective concentrations range from 0.2% to 20%.3,4 With increased concentration of topical anesthesia comes the possibility of overdose so dental hygienists must be careful when using topical anesthetics.4 To maximize safety, use only the amount that is recommended and place it on the desired site of anesthesia. Caution should also be used when placing topical anesthesia products on inflamed or abraded skin, since this can speed absorption. Table 1 summarizes the major characteristics of topical anesthetics, including maximum adult doses.
Topical anesthetics come in a variety of forms for delivery: gel, ointment, patch, aerosol, and solution. The intended usage of the topical should dictate the form that is chosen. Sprays and solutions are best selected for widespread use. However, if the spray dosage is not controlled, a spray can deliver excess anesthetic. Another possibility is that a patient may inhale just as a spray is administered. Inhalation of a bolus of anesthesia can result in a rapid increase in anesthetic blood level. For these reasons, sprays should be used with caution. Gels, ointments, and patches provide a more limited area of coverage and are used to provide anesthesia prior to administering the the local anesthetic injection. For gels, ointments, and patches, the clinician must dry tissue prior to application and wait for the onset of the anesthetic. With some delivery systems, such as patches, the onset can be as long as 5 minutes.3 Always check the package insert of the particular product for guidance.
A New Use for Topical Anesthetic
To make sure patients receive the best pain control and the most efficient care, dental hygienists have worked to add injection of local anesthetic to their practice acts. The past 30 years have brought big changes in state practice acts for dental hygienists with local anesthesia administration increasingly added to the RDH scope of practice.5 While injection of local anesthesia is important, having a variety of pain control options available so that care can be optimized for each patient is also helpful.
A new topical anesthesia product recently received approval from the Food and Drug Administration that may set a new trend in dental hygiene pain control.* It is described as a periodontal gel and indicated for topical use. This product differs from existing topical anesthetics in that it is liquid at room temperature but once inserted into a periodontal pocket via a 23 gauge blunt applicator, it thickens  at body temperature and is retained in the pocket. Onset of anesthesia occurs within 30 seconds to 2 minutes and anesthesia of periodontal soft tissues lasts for 15-20 minutes, providing adequate time for treatment in a selected area.6
The periodontal gel is a combination of lidocaine 2.5% and prilocaine 2.5%. Both anesthetic agents have been available for dental use and have a long record of safety and efficacy; however they have not been available in combination or in this delivery form. A series of multisite clinical trials were conducted to study the clinical characteristics of this new product. A total of 366 patients were studied in three randomized, double-blind, placebo-controlled clinical trials.7-9 Patients were treated with either the placebo or the gel, and after 5 minutes were asked to rate their pain experience on two different, well-established pain evaluation measures (visual analog scale and the verbal rating scale).10 In all three studies, patients reported less pain with the periodontal gel than with the placebo. These studies were designed to provide "rescue anesthesia" (injection of anesthetic to complete the SRP procedure) if the gel or placebo failed to provide adequate pain relief.
Some patients experience sensitivity of pulpal origin during SRP. Since topical anesthetics only anesthetize soft tissues, care was taken during the clinical trials to ensure patients had adequate pain control. The periodontal gel provided sufficient pain control for 89% to 95% of patients. The gel worked equally well in the mandible and the maxilla, providing an advantage for the clinician. Formerly, if treatment was needed in the mandible, a block was required resulting in prolonged numbness in the area. Patients in these studies reported no residual numbness. Side effects were few-local irritation and soreness.6,7,8,11 No systemic side effects were seen.
Since the periodontal gel is a combination of two amide agents, it is handled by the body like other amide agents and the same precautions should be followed. Use of amide local anesthetic agents are relatively contraindicated in patients with significant liver dysfunction. Prilocaine is relatively contraindicated in patients at risk for methemoglobinemia (the presence of exessive methemoglobin in the blood, causing cyanosis and headache, dizziness, nausea, fatigue, and can eventually progress to a coma). Patients with a known allergy to amide agents should not receive this gel. The potential of drug interactions are those possible with local anesthetic injection. As always, consult the package insert for complete information about usage.
The manufacturer recommends that a small amount of the periodontal gel be placed at the gingival margin of teeth selected for treatment. After 30 seconds, the pocket can be filled with the gel using the blunt applicator. After another wait of 30 seconds, SRP can begin. The gel has an approximate duration of 20 minutes. It can be reapplied if the anesthetic effect starts to wear off. One cartridge of the periodontal gel should be sufficient for one quadrant of treatment. The manufacturer recommended maximum safe dosage for one treatment session is five cartridges.
This periodontal gel provides a new avenue of pain control for the dental hygienist. Treatment can be targeted at one tooth or a whole quadrant. For the patient who fears dental injections, an alternative can be offered that has a quick onset and lasts long enough for scaling a well-defined area. It remains to be seen if it will become a mainstay of dental hygiene practice. While it may not replace injection anesthesia, the periodontal gel provides new options, always appreciated by the busy clinician.
---
* Oraqix®, DENTSPLY Oral Pharmaceuticals, York, Pa
REFERENCES
Svensson P, Petersen JK, Svensson H. Efficacy of a topical anesthetic on pain and unpleasantness during scaling of gingival pockets. Anesth Prog. 1994;41:35-39.
Tripp DA, Neish NR, Sullivan MJ. What hurts during dental hygiene treatment. J Dent Hyg.

1998;72:25-30.

Malamed SF. Clinical action of specific agents. In: Malamed SF, ed. Handbook of Local Anesthesia.

5th ed. St Louis: Elsevier Mosby; 2004:55-81.

Yagiela JA. Injectable and topical local anesthetics. In: American Dental Association Guide to Dental Therapeutics

. 2nd ed. Chicago: Donnelley & Sons Co; 2000:1-16.

American Dental Hygienists' Association. Local anesthesia administration by dental hygienists state

chart-May 2004. Available at: www.adha.org/governmental_affairs/downloads/LocalAnthsiamap.pdf>. Accessed August 29, 2004.

Friskopp J, Nilsson M, Isacsson G. The anesthetic onset and duration of a new lidocaine/prilocaine gel intra-pocket anesthetic (Oraqix®) for periodontal scaling/root planing. J Clin Periodontol.

2001;28:453-458.

Jeffcoat MK, Geurs NC, Magnusson I, et al. Intrapocket anesthesia for scaling and root planing

: results of a double-blind multicenter trial using

lidocaine prilocaine

dental gel.

J Periodontol.

2001;72:895-900.

Donaldson D, Gelskey SC, Landry RG, Matthews DC, Sandhu HS. A placebo-controlled multi-centered evaluation of an anaesthetic

gel (Oraqix®) for periodontal therapy.

J Clin Periodontol.

2003;30:171-175.

Magnusson I, Geurs NC, Harris PA, et al. Intrapocket anesthesia for scaling and root planing

in pain-sensitive patients.

J Periodontol.

2003;74:597-602

10. Le Resche L, Burgess J, Dworkin SF. Reliability of visual analog and verbal descriptor scales for "objective" measurement of temporomandibular disorder pain. J Dent Res.

1988;67:33-36.

Friskipp J, Huledal G. Plasma levels of lidocaine and prilocaine after application of Oraqix®, a new intrapocket

anesthetic, in patients with advanced periodontitis.

J Clin Perio.

2001;28:425-429.
From Dimensions of Dental Hygiene. November 2014;2(11):10,12,14.