A Career That Never Stops Growing
Growth and advancement occur when you allow yourself to step outside of your comfort zone.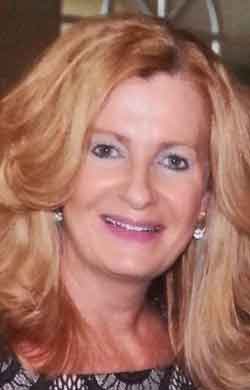 Growth and advancement occur when you allow yourself to step outside of your comfort zone. Coming from a New York-based fashion buying background, my second degree in dental hygiene opened doors to wonderful opportunities. After graduating from the University of Bridgeport Fones School of Dental Hygiene, I secured an extraordinary opportunity working for a renowned periodontist in Connecticut. I treated many complex cases and got my first taste of teaching by co-presenting these cases alongside the periodontist who also taught at Columbia University College of Dental Medicine. Due to my husband's job, we moved frequently, which provided me with unique experiences across the country. For example, I treated several members of the Dallas Cowboys football team in Texas, families of the Amish community in Lancaster, Pennsylvania, and many notable executives on the West Coast. I knew there was more work to be done to bridge the gaps in care between medical and dental providers. I wanted to learn more, to expand my knowledge, and, in some small way, be a positive catalyst for change. 
I earned a master's degree in Health Care Administration while working as a clinician. With a broader perspective in healthcare policy, administration, and regulatory compliance, my career took an unexpected pathway from clinician to academic leader. I accepted a position to develop a new dental hygiene program in Arizona. In addition to overseeing the construction of a 21,000-square foot dental hygiene clinic, I purchased capital equipment, developed curriculum, hired faculty and staff, and achieved full accreditation from the Commission on Dental Accreditation (CODA) . Based on this success, I was recruited by a community college in Utah to bring its dental hygiene program into CODA compliance while acting as the associate dean of health and science. I am now leveraging these skills as a senior health care consultant and medical record analyst at a Fortune 500 global health organization. I work with medical and dental providers to improve quality of patient care consistent with national standards. Dental hygiene was my primary pathway to transition into the medical healthcare system. It provided an unparalleled opportunity to go beyond the four walls of private practice. My advice to others is that the horizon is unlimited for those who seek it. What will your indelible imprint look like?
Do you have a story to share? Dimensions wants to hear about you—the clinicians who perform the daily role of caring for patients and have also found an additional way to use your knowledge and skills outside of the operatory. You may be featured in a future issue. Send your story and photo to Jill Rethman, RDH, BA, at: [email protected].
---
From Dimensions of Dental Hygiene. August 2021;19(8):10.