Aligning in Mind and Body
Tips to help dental hygienists prevent and manage burnout.
Professional burnout among dental professionals has become an increasing concern, resulting in offices finding it difficult to attract and retain employees.1 According to the United States Surgeon General Advisory Board on Addressing Health Worker Burnout, "Healthcare professionals work in distressing environments that strain their physical, emotional, and psychological well-being."2 While many variables contribute to the so-called "shortage" of dental hygienists, according to a survey published by the Journal of Dental Hygiene, many participants cited burnout as impacting their decision to leave clinical practice.3
As a practicing dental hygienist of 18 years, I have, unfortunately, felt professional burnout. My experiences led me to reevaluate what I wanted from my career, which led to my making changes to better manage stress. I now help my colleagues to prevent, manage, and recover from burnout.
Alignment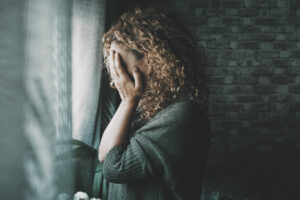 Alignment is a term used by dental professionals to explain the need for corrective measures when malocclusion is present and orthodontic care is indicated. Likewise, if we aren't properly aligned with the office we choose to work in, we will be prone to experience frustrations, a conflict of conscience, and fatigue — resulting in an increased risk of burnout.
During an interview with a potential employer, you also need to interview him or her as well. For example, is the practice a good fit for me? Will most of my specific needs be met? Asking pertinent questions to make sure your principles and philosophy of patient care are aligned is key. If the office does not meet your needs, instead of trying to become a contortionist and constantly bend over backward for the office, you should instead seek more accommodating and supportive environments.
Investment
Dental hygienists who regularly invest in their careers are often more satisfied as healthcare professionals. When I started to invest in myself, I became more positive concerning my chosen profession and reaped the benefits of increased opportunities that have allowed me to grow professionally. Investing in my career helped to alleviate some of my burnout symptoms. I invested in myself by attending dental hygiene conferences, taking interesting continuing education courses, networking with my colleagues, and purchasing loupes and a cordless light system.
Many professionals deal with burnout due to physical pain from holding static postures day in and day out. Instead of having our patients adjust to us, we often give in and adjust to their needs. Over time, this creates pain in our bodies and can lead to resentment.
Investing in ergonomic tools, such as a saddle stool and ergonomic loupes, have proven to be a game changer for many, resulting in fewer injuries and alleviating ergonomic concerns. Lumadent's ErgoPrism Loupes are designed to provide the desired magnification needed to see into the oral cavity, without having to look downward into the mouth. Craning our neck to look downward can cause undue strain and lead to musculoskeletal disorders. Using the LED light source minimizes the repetitive motion of an overhead light source and reduces eye strain.
Bottom Line
Preventing burnout in dentistry requires getting to the root of the problem and properly implementing the necessary changes to become whole again. Strategically addressing physical pain as well as mental stress in diverse ways can help us to fall in love with our career again and deliver the patient care that our patients need and deserve from us. n
References
Sheppard K. Tackling the threat of burnout among dental hygienists. Available at: oralhealthgroup.com/features/tackling-the-threat-of-burnout-among-dental-hygienists. Accessed June 26, 2023.
United States Surgeon General's Advisory on Building a Thriving Healthcare Workforce. Addressing Health Worker Burnout. Available at: hhs.gov/sites/default/files/health-worker-wellbeing-advisory.pdf. Accessed June 26, 2023.
Patel BM, Boyd LD, Vineyard J, LaSpina L. Job satisfaction, burnout, and intention to leave among dental hygienists in clinical practice. J Dent Hyg. 2021;95:29–35.
LumaDent Inc
775-829-4488
From Dimensions of Dental Hygiene. July/August 2023; 21(7):26.