A Breath of Fresh Air in Dental Innovation
Don Ton, DDS, shares his insights on what makes the
 Ergo Air Loupes by LumaDent, Inc. so revolutionary.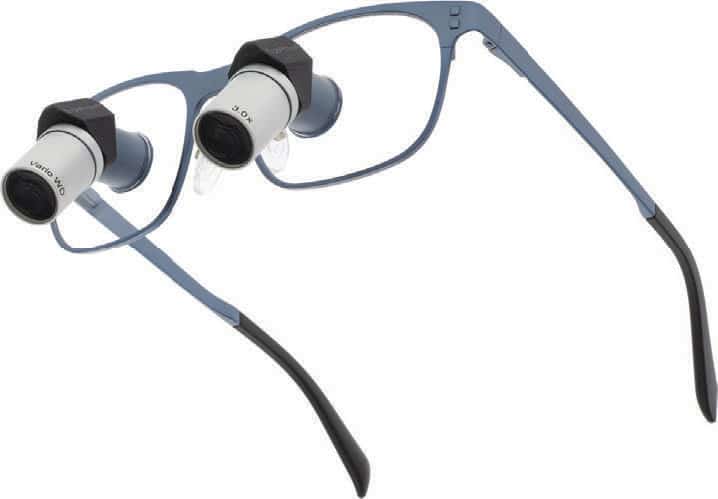 Don Ton, DDS, founder and CEO of LumaDent, Inc., has spent more than two decades in the dental profession. His relentless pursuit of innovation has led to the creation of products that continue to transform dentistry. Today, we sit down with Dr. Ton to explore his journey and the latest addition to LumaDent's game-changing product line: the 3rd Generation Ergo Air Loupes.
What was the inspiration behind the new Ergo Air Loupes?
It all begins with our customers. Our determination to address the daily challenges faced by dental professionals actually led us to design the original ergo­nomic loupes. From combating neck and back pain to reducing eye strain, the development of the Ergo Air Loupes was born out of necessity.
What sets the Ergo Air Loupes apart from other loupes on the market?
The Ergo Air Loupes are not just another set of loupes; they are a game-changer for dental professionals. They seriously are lighter than air! That, plus their ergonomic design, adjustable focus, wide field of view, and they're prescription ready out of the box? These are just a few of the features that make them stand out (and what earned us the 2021 Cellerant Best of Class Hygiene Award). If you loved the ErgoPrisms, these are basically the new and improved version.
What h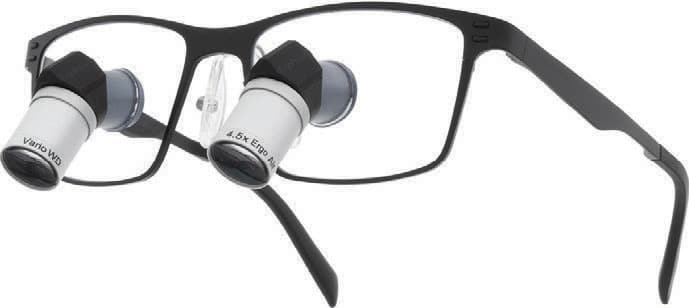 ave users shared about the Ergo Air Loupes?
Brandon Colangelo, RDH, a dental hygienist for more than 14 years, was experiencing back pain, a highly common complaint among oral health professionals. After more X-rays than he could count and seeing multiple chiropractors, it was discovered that he had a compressed vertebra from years of having to lean over to work on his patients. Because of our loupes, Brandon no longer has to consider discontinuing his practice and is able to both start and end his day free from pain. You can check out his full testimonial on our site. It's pretty amazing.
How do the Ergo Air Loupes align with LumaDent's overall mission and values?
Our mission is customer-focused. In this pursuit, we've made somewhat of a name for ourselves as "disrupters" in the space. We push the boundaries of optical technology. We empower professionals with loupes. We redefine precision and clarity. It's just what we do. Our values are rooted in curiosity, daring exploration, and a passion for continuous improvement. If that's something you resonate with, well, take the leap when it comes to your loupes!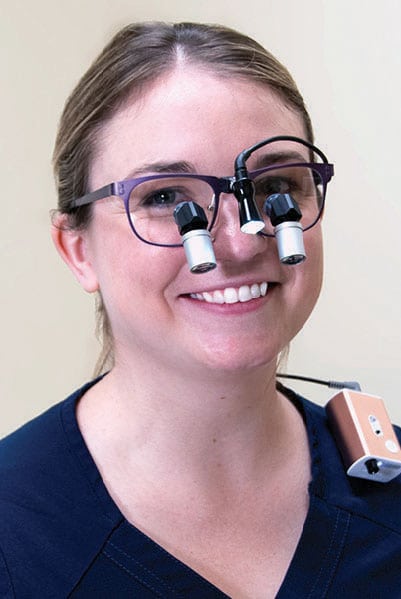 What advice do you have for dental professionals considering the Ergo Air Loupes?
Transitioning from traditional loupes to Ergo Air Loupes can be a significant step forward for professionals in any field, but LumaDent is here to offer ongoing assistance throughout the entire process. They're lighter, brighter, and simply better. From increased productivity to the long-term health benefits they provide, we're confident you'll be happy you made the shift. In fact, we encourage you to come visit our office to try them for yourself! We can make you a pair of custom loupes right here in-house that you can take home with you the day of — right before you jet off to Lake Tahoe for a mini vacation. We'd love to have you.
Stay in the Loupe
With a dedication to crafting loupes that are not just tools but revolutionary instruments that elevate the user's experience, LumaDent aims to reshape the industry landscape and improve the lives of professionals while doing it. LumaDent loupes have the potential to transform not only the way professionals work, but also how they feel during and after performing procedures. n
LumaDent, Inc.
lumadent.com/ergo-air
775-829-4488
From Dimensions in Dental Hygiene. October 2023; 21(9):24