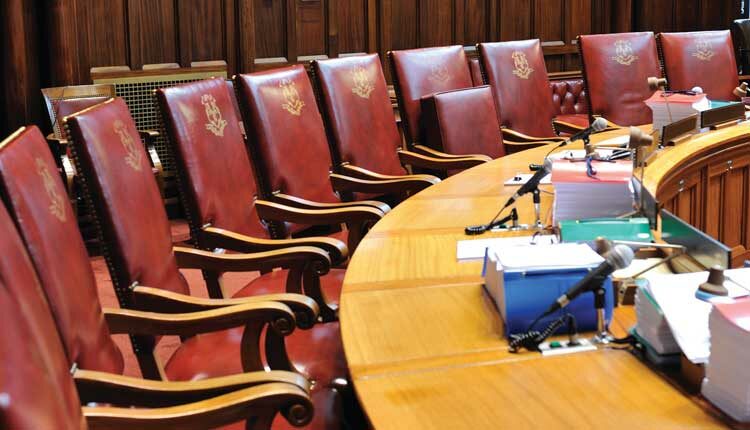 AIMINTANG/E+/GETTY IMAGES PLUS
ADHA Continues Its Advocacy Efforts
The national organization representing dental hygienists is working diligently to make important changes regarding access to care and license portability.
The American Dental Hygienists' Association (ADHA) continues to advocate for its dental hygienist members as well as to improve the oral health of all Americans. From supporting dental therapy and advanced practice for dental hygienists to spearheading the movement to improve license portability to lobbying to include dental care in public insurance programs, the ADHA is dedicated to representing every dental hygienist in the United States.
Dental Therapy and Oral Healthcare Workforce Grants
Minnesota marked the 10-year anniversary of the first dental therapy license issued in 2021 with 120 licensed dental therapists in the state! Today, three dental therapy programs are educating students and at least two more are under development.1 Thirteen states now have dental therapists working or authorized: Alaska, Arizona, Connecticut, Idaho, Maine, Michigan, Minnesota, Montana, New Mexico, Nevada, Oregon, Vermont, and Washington. In 2021, an additional seven states have active dental therapy legislation: Florida, Indiana, Kansas, Massachusetts, New Jersey, New York, and Wisconsin.
While these legislative successes are laudable, implementation and education program development have frequently been a struggle. One of the ADHA's advocacy priorities has been to remove the language preventing the Health Resources and Services Administration within the United States Department of Health and Human Services (HHS) from funding oral health workforce grants. In fact, this funding prohibition on Section 340G-1 of the Public Health Service Act, a dental workforce grants program solely for the underserved, has never been appropriated by Congress because of the current exclusionary language in federal law.
The ADHA asked that a merit-based evaluation of funding for dental workforce grants be made and that the block be lifted. The ADHA acknowledges the difficult decisions congressional appropriators must make and underscores that merely lifting the ban in the fiscal year 2022 HHS funding bill would send an important signal to stakeholders even if the grants cannot be funded in the coming fiscal year. We were very pleased to see that the prohibition on oral health workforce grant funding was, in fact, removed from the House and Senate mark up. Successful passage of an HHS funding bill for FY 2022 is needed to make this a reality.
States and Tribal governments across the country want to innovate the delivery of oral health services through increased utilization of dental hygienists and dental therapists, among other innovations. The dental workforce grant program may also support the development and implementation of dental therapy education programs. Removing the archaic prohibition on funding for the oral health workforce grants program will enable states and Tribal communities to access critical grant monies to support new types of dental providers and to better use existing providers in order to increase access to oral healthcare in rural and underserved communities.
License Portability
For decades, the ADHA has advocated that all accredited dental hygiene education programs prepare students for licensure in any state. The Commission on Dental Accreditation has developed national accreditation standards for dental hygiene and dentistry ensuring that education standards have uniformity from state to state.
For decades, we have heard real-life accounts of the time, expense, frustration, and the impact on families that result from licensed healthcare providers simply crossing state lines with a desire to continue to work as dental hygienists. Clinicians cross state lines to provide access to oral healthcare, and because lives change, which sometimes means moving to another state.
We have seen licensing changes—some permanent, some temporary-—that states and dental boards have addressed due to the pandemic. Now is the time to build on those changes and modernize license portability for dental hygienists and dentists.
The ADHA is pleased to serve on the executive committee of the Coalition for Modernizing Dental Licensure (CMDL) along with the American Dental Association, American Dental Education Association, and American Student Dental Association. The mission of the coalition is "to ensure patient safety, increase access to care, and promote professional mobility by modernizing the dental licensure process."2 The CMDL has two strategic goals:
1. Achieve adoption of valid and reliable examinations for dental licensure that do not include the use of single encounter, procedure-based examinations on patients.
2. Achieve portability of dental licensure among all licensing jurisdictions in the US for the benefit of the public and the profession.
As CMDL works to create needed changes in state statutes and/​​​or regulations, CMDL invites all dental hygiene education programs and state dental hygiene associations to become part of its growing list of supporters and members. Already 19 state dental hygiene associations and 20 dental hygiene education programs have joined the effort. There is no fee to join and the membership application is available on the website.3 This is a great way to bolster these advocacy efforts and contribute to the success of the CMDL.
The US Department of Defense, in partnership with the Council of State Governments (CSG), is providing technical assistance with interstate licensure compact development to a number of professions, including dental hygiene and dentistry. The application process was highly competitive, and the ADHA is pleased to have been selected for the project! Interstate compacts are contracts between two or more states creating an agreement on a particular policy issue, in this case professional licensure, and adopting a certain standard. The project is expected to begin in late 2021.
In the past decade, CSG has helped states enhance the ability of licensed professionals to engage in interstate practice through the creation of these occupational licensure interstate compacts. CSG has helped develop licensure compacts for nurses, physicians, psychologists, emergency medical services personnel, physical therapists, audiologists and speech-language pathologists, counselors, occupational therapists, and physician assistants. The CSG is our nation's only organization serving all three branches of state government.
Access to Care
As prevention experts, dental hygienists are advocates for their patients and their overall health and well-being. The ADHA has joined a strong coalition effort to strengthen Medicare by putting teeth into the program. Adding oral health coverage to Medicare Part B would allow 61 million older adults and people with disabilities to not only access important dental care, but also to improve their health, reduce their out-of-pocket healthcare costs, and broaden employment opportunity and stability. Almost half of all Medicare beneficiaries did not have an oral health visit within the past year (47%), with higher rates among Blacks (68%) and Hispanics (61%), those with low incomes (73%), and individuals in fair to poor health (63%). 4 Medicare oral health coverage is overwhelmingly popular, with a recent poll finding eight in 10 voters support adding oral health coverage to Medicare.5
The ADHA remains dedicated to supporting dental hygienists and expanding access to professional dental care for all.
References
American Dental Hygienists' Association. Dental Therapy Education Programs. Available at: adha. org/resources-docs/Dental_Therapy_Education_Programs_7-2021.pdf. Accessed October 27, 2021.
Coalition for Modernizing Dental Licensure. Our Mission. Available at: dentallicensure.org/en. Accessed October 27, 2021.
Coalition for Modernizing Dental Licensure. Available at: dentallicensure.org . Accessed October 27, 2021.
Kaiser Family Foundation. Lacking Dental Coverage, Many People on Medicare Forgo Dental Care, Especially Beneficiaries of Color. Available at:

 

kff.org/medicare/press-release/lacking-dental-coverage-many-people-on-medicare-forgo-dental-care-especially-beneficiaries-of-color. Accessed October 27, 2021.
CareQuest Institute for Oral Health. National Survey Finds Broad, Bipartisan Support for Medicare Dental Coverage. Available at:

 

globenewswire.com/en/news-release/2021/07/22/2267480/0/en/National-Survey-Finds-Broad-Bipartisan-Support-for-Medicare-Dental-Coverage.html. Accessed October 27 2021.
From Dimensions of Dental Hygiene. November 2021;19(11)22-23.