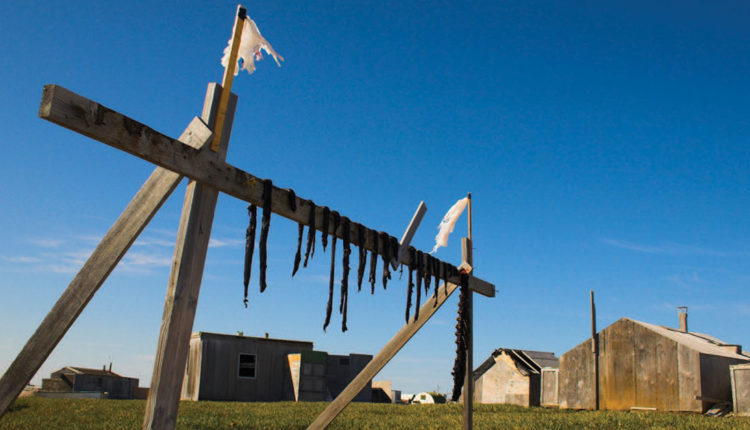 GEORGEBURBA/ISTOCK/GETTY IMAGES PLUS
The Alaska Model of Dental Therapy
The success of the dental health aide therapist has ignited its expansion across native communities in the United States.
The dental therapist role was created in New Zealand in 1918 with the expectation that every school would have a dental therapist in order to prevent tooth decay. Subsequently, the dental therapist role has developed primarily in countries around the Pacific Rim. This article reviews the Alaska model of dental therapy, or the dental health aide therapist (DHAT), and its extension into tribal communities in Washington and Oregon.
THE NEED
More than 85,000 Alaska natives live in off-road, remote villages whose dental needs, until 2005, were met solely by itinerate dentists flying in once or twice a year to provide palliative care, weather permitting. Few preventive care services accompanied such a model. In an attempt to bring sustainable dental care to Alaska Natives, in 2003 the Alaska Native Tribal Health Consortium (ANTHC) negotiated an alliance with the Dental Therapy Program in the School of Dentistry at the University of Otago, New Zealand, and sent two cohorts of students recruited from villages for dental therapy training. This was the inception of the native community-based DHAT. The first cohort of four entered practice under dentist general supervision (eg, telephone, telemedicine) at the end of 2005.1
Because of high training costs, great distances from home, cultural disparities, and other drawbacks that resulted in high attrition rates among students, ANTHC, in partnership with the University of Washington's MEDEX Northwest Physician Assistant Program, began an Alaska-based training program. Dental faculty at MEDEX created the initial curriculum designed to include many competency-based features of the MEDEX Program, such as a community-based admissions process, teaching to competencies defined by the specific role, small group learning, and frequent assessment by demonstration. In addition, it helped students design and implement community-based preventive programs in the villages they serve. Faculty members were recruited from dental schools throughout the United States, US Public Health Service, and ANTHC-affiliated contract dentists. The first class of DHATs graduated in 2008.2
Today, more than 40,000 Alaska natives receive regular care by DHATs living and working in their home villages. In 2015, the academic home of the Dental Therapy Educational Program, by now on a solid footing, was transferred from the University of Washington to the Iḷisaġvik College in Utqiaġvik, Alaska.3–6
SUCCESS BREEDS EXPANSION
Success of the Alaska program has led to a number of state legislatures passing laws permitting dental therapists under licensure to provide proven, evidence-based strategies to improve oral care. Additionally, many states and tribes have advanced initiatives to introduce dental therapists into their communities, although some states have limited this role to dental therapy practice in tribal communities (eg, Washington).
Over the years, the Washington State legislature has been lobbied hard by the region's dental organizations and has resisted creating a licensure pathway for dental therapists. In 2017, however, the legislature recognized the sovereign right of tribal governments to serve the oral health care needs of their people, with the requirement that providers function under newly created dental licensing boards within the tribal infrastructure.
Washington's Swinomish Indian Tribal Community, in Northwestern Washington, was the first to create a Dental Health Providers Licensing Board. Leaders hired Daniel Kennedy, DHAT, a highly respected dental health aide therapist from the first Alaska graduating class. Soon he had a full schedule of pediatric appointments at the clinic, working under general supervision of Rachel Hogan, DDS, dental director for the Swinomish Tribe.
In the process of hiring and creating a role for Kennedy, the Swinomish Tribal Government decided that all dental professionals employed by the tribe (dentists, dental hygienists, and dental health aide therapists) should be subject to the licensing processes created to assure appropriate education and clinical training, ongoing professional development, and cultural competence. Other tribes in the state are currently looking to this board to license their own clinical practitioners. The cultural component of the licensing process is based on the requirement of an informal interview with each candidate by a committee of tribal elders and leaders.
"GROW YOUR OWN" IDEOLOGY
A goal of the Alaska Dental Therapy Educational Program has been to serve as a resource to train DHATs in a "grow-your-own" process for tribes outside of Alaska. The graduating class of 2019 included seven tribal members from Washington and Oregon. This expansion allowed Oregon students to be trained in a pilot project specific to Oregon and practice in designated tribal communities. Washington tribal groups (eg, Swinomish, Lummi, Colville, and Port Gamble S'Klallam) can use the Swinomish Dental Health Providers Licensing Board to approve and license these providers.
Throughout these developments, the Northwest Portland Area Indian Health Board—a nonprofit tribal organization serving the 43 federally recognized tribes of Oregon, Washington, and Idaho—has been a strong advocate for the dental therapist movement in the region, including testimony in state legislative and federal hearings, recruitment of candidates for dental therapy training, and development of clinical training and employment sites.7
Moving ahead, Skagit Valley College, which serves a region north of Seattle that includes the Swinomish tribal area, is developing its own dental health aide therapy program in collaboration with the Swinomish tribal government. Didactic teaching will take place at the college, with on-site clinical teaching "chairs" for students at the dental clinic. Modeled on the Alaska program, the Skagit Program has now submitted application for Commission on Dental Accreditation (CODA) review. The first class is scheduled to begin classes in fall 2020. It is currently seeking a permanent dental director to lead the program.8
CONCLUSION
DHATs have been providing safe, competent, and appropriate dental care in Alaska since 2005. Patients who have never had access to regular care now receive preventive and restorative services that will enable them to preserve their dentitions. Underserved communities throughout the country are becoming increasingly aware that access to oral health care can be significantly increased with dental therapists as part of the dental team.9
REFERENCES
Pew Charitable Trusts. Dental Therapists in New Zealand: What the Evidence Shows. Available at:

 

pewtrusts.o/​g/​~/​media/​legacy/​uploadedfiles/​p_​s_​assets/​2013/​pewnewzealanddentalbriefpdf.pdf. Accessed October 15, 2019.
Alaska Native Tribal Health Consortium. Alaska Dental Therapy Educational Program. Available at: https:/​/​anthc.org/​alaska-dental-therapy-education-programs/​. Accessed October 15, 2019.
I

ḷ

isaġvik College. Dental Therapy. Available at:

 

ilisagvik.edu/​programs/​dental-therapy/​. Accessed October 15, 2019.

Bolin KA. Assessment of Treatment Provided by dental health aide therapists in Alaska: a pilot study. J Am Dent Assoc.

2008;139:1530–1535.

Friedman JW, Mathu-Muju KR. Dental therapists: improving access to oral health care for underserved children. Am J Public Health

. 2014;104:1005–1009.

Chi DL, Lenaker D, Mancl L, Dunbar M, Babb M. Dental therapists linked to improved dental outcomes for Alaska Native communities in the Yukon

‐

Kuskokwim Delta.

J Public Health Dent

. 2018;78:175–182.

Northwest Portland Area Indian Health Board. Native Dental Therapy Initiative. Available at: npaihb.org/​ndti/​. Accessed October 15, 2019.
Community Catalyst. Recommended Standards for Dental Therapy Education Programs in the United States: Advisory Panel Report and Recommendations, October 2013. Available at:

 

communitycatalyst.org/​doc-store/​publications/​dental-therapy-education-standards.pdf. Accessed October 15, 2019.

Nash DA, Mathu-Muju KR, Friedman JW. The dental therapist movement in the United States: a critique of current trends. J Public Health Dent

. 2018;78:127–133.
From Perspectives on the Midlevel Practitioner, a supplement to Dimensions of Dental Hygiene. October 2019;6(11):22—24.