When to refer to a periodontist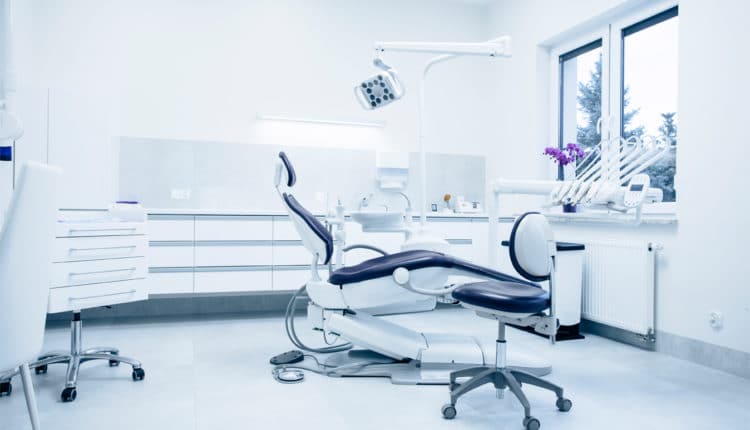 I work in a wonderful patient centered general practice. Occasionally we will see a patient who has a pocket increase or a new patient with pockets in the 7-9+mm range. I often will discuss my findings with the doctor and recommend a referral to the Periodontist. We do not have laser treatment nor do we perform gum flap surgery. Most often he will have to patient schedule SRP in our office knowing there is a high likelihood that they will still need to be referred later. What guidelines are a good go to for referring a patient to the periodontist for a localized or complete perio evaluation?  In my previous office it was anytime a pocket measured over 6mm with active periodontitis. 
1 Answers
Providing scaling and root planing in a general practice benefits the patient, as it generally improves the status of periodontitis. Dental hygienists are periodontal co-therapists and can readily facilitate the initial management of periodontitis. Regarding when to make a referral post-scaling and root planing, a referral should be made well before any teeth become mobile. Radiographic indication of infrabony bony defects; deep pockets that have not improved with scaling and root planing; and systemic risk factors, such as smoking and diabetes, are indicative of progression toward mobility. Once diagnosed, these factors should shorten the timeframe to making a referral post-scaling and root planing. A simple rationale for why to make a referral to a periodontist is if the general practice has reached its limitations in managing risk for continued attachment loss. In addition, a referral should be considered if the general practice does not have in-house surgical capabilities for regenerative or resective therapy. In determining risk, some practices use probing depths (see sidebar for more information on probing depths) greater than or equal to 5 mm as an indication for referral. However, limitations to this metric occur, as in the case of delayed or altered passive eruption. The detachment of excess gingival tissues covering part of the enamel may result in a pocket. The amount of attachment loss in this case may actually be negligible. What is important—relative to probing depth measurements—is not the measurement but the relationship of that measurement to the cementoenamel junction (ie, the level of clinical attachment loss). Clinical attachment loss is typically associated with bone loss. From a more practical standpoint, the percentage of bone loss over time and the architecture of the bone loss may be a compelling reason to make a referral. If the bone loss indicated on two sets of radiographs taken at two different time intervals is increasing, then this finding indicates active disease and, therefore, motive to have a periodontist involved.1 Another key reason for referral is the architecture of the bone loss, specifically, whether the bone loss indicated on the radiograph is vertical or horizontal. Vertical or angular bone loss is indicative of infrabony defects, which are likely to progress (Figure 1).2 Horizontal bone loss with a clearly defined crestal lamina dura likely indicates stability. When vertical defects are radiographically evident, the prognosis is poor without effective root debridement. By contrast, the prognosis improves with effective root debridement. To achieve a positive outcome, the level of advanced therapeutic capabilities of the general practice plays a determining role in the decision to refer. Surgical access—whether obtained via conventional open flap debridement or via a laser-assisted new attachment procedure—is often the key to effective root debridement and the potential for repair/regeneration of the periodontium (Figure 2). If the general practitioner has limited surgical capabilities, referral to an in-house periodontist or to a referral-based office would be in the patient's best interest.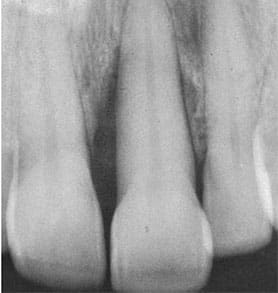 FIGURE 1.This radiograph indicates severe angular bone loss, and is an indication for referral.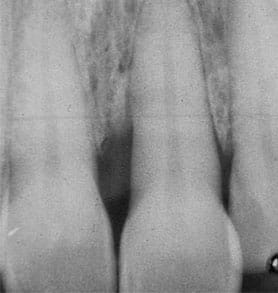 FIGURE 2. Bone fill is evident 1 year later post-regenerative therapy Gingival recession is another aspect of periodontal attachment loss and can be a concern in the presence of increasing root exposure. Root exposure may result in sensitivity, root caries, the development of noncarious class V lesions, or an unesthetic appearance of the dentition. After risk factors for gingival recession are evaluated, gingival augmentation procedures may reduce the risk for further root exposure. Depending on the amount of interdental bone loss, a soft tissue graft procedure may also result in root coverage.3 Under these circumstances, a referral to a periodontist may help the patient obtain options and pursue predictable treatment. Referral may also be indicated when the general practice has reached its limitations in surgical capabilities for resective therapy. Resective surgical procedures may involve crown lengthening procedures or pocket elimination procedures. Referral to a periodontist may be beneficial for complex crown lengthening procedures needed for functional or esthetic reasons. Underlying bony contours influence the final outcome of healing after resective periodontal surgery is provided. Periodontists receive extensive training in bone reshaping and healing outcomes. In circumstances where exposure of the tooth for restorative treatment or an esthetic crown lengthening procedure involves bone reshaping, the general practice may consider referral. In summary, reasons for referral to a periodontist include an interest in sharing the management of the risk for potential tooth loss, addressing the negative effects of root exposure, and collaboration for periodontal/prosthetic interactions. Moreover, cooperation with a periodontist should be sought in the presence of any signs of disease progression and/or circumstances that exceed the general practice's level of expertise. REFERENCES
Tonetti MS, Sanz M Implementation of the new classification of periodontal diseases: Decision-making algorithms for clinical practice and education. J Clin Periodontol. 2019;46:398–405.
Papapanou P, Wennstrom JL. The angular bony defect as an indicator of further alveolar bone loss. J Clin Periodontol. 1991;5:317–322.
Cairo F, Nieri M, Cincinelli S, Mervelt J, Pagliaro U. The interproximal clinical attachment level to classify gingival recessions and predict root coverage outcomes: an explorative and reliability study. J Clin Periodontol. 2011;38:661–666.
Hempton T, Dominici J. Contemporary crown-lengthening therapy: a review J Am Dent Assoc. 2010;141:647–655.
Evaluating Probing Depths By Timothy J. Hempton, DDS
Traditionally, probing depths of 3 mm or less are consistent with periodontal health. The potential for periodontal attachment loss is associated with probing depths of 5 mm and greater. Probing depths of 4 mm could be considered a middle ground between health and disease. Fortunately, Stambaugh1 demonstrated that the ability to keep a 4 mm pocket free of plaque and calculus is predictable. This is not necessarily true, however, for probing depths of 5 mm or greater. All probing depths should be recorded at six circumferential points around the dentition. These measurements establish a recording of the patient's periodontal baseline. It is not only in the best interest of the patient to create an accurate charting of probing depths, but it is also in the interest of the practice from a medical-legal standpoint. Accuracy has another advantage: If multiple clinicians in the practice are seeing the patient at different times, the math is easier when the numbers are more precise. For example, when a subsequent reevaluation of the patient occurs, a 2 mm change is not likely a major concern if the initial probing depth is 1 mm. A 3 mm probing depth that becomes deeper by 2 mm is, however, worrisome, as it is now a 5 mm pocket. A 5 mm pocket is more difficult to debride. In addition, this change over a short time indicates an increased rate of attachment loss. Periodontal charting must also record the level of the gingival margin. This relates to gingival recession, which is a manifestation of periodontal attachment loss. The combined measurement of recession and probing depths reveals the true amount of periodontal attachment loss. Probing depths around a given tooth may not change over time, but the gingival margin may recede more apically, resulting in additional root exposure. The American Academy of Periodontology recommends probing six points circumferentially around every tooth at every prophylaxis or recare visit. Any changes in periodontal measurements should be charted, as well as the presence of no changes. This record will be beneficial in risk management and for reimbursement if the patient needs more advanced periodontal therapy.2 REFERENCES
Stambaugh R, Dragoo M, Smith D, Carasali L. The limits of subgingival scaling. Int J Periodontics Restorative Dent. 1981:1:30–41.
Hempton TJ. Periodontal charting. Dimensions of Dental Hygiene. 2017;15:60.
Please login or Register to submit your answer