Control the Aerosol Risk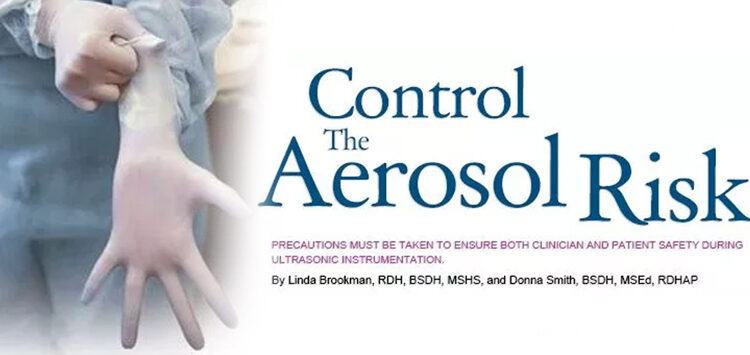 Price: $11
Precautions must be taken to ensure both clinician and patient safety during ultrasonic instrumentation.
EDUCATIONAL OBJECTIVES
After reading this course, the participant should be able to:
Define the risk posed by dental aerosols in the treatment setting.
Describe the proper protocol for protecting clinicians and patients from aerosols and spatter exposure during ultrasonic instrumentation.
Identify the role and importance of high-volume evacuation in the prevention of infectious disease transmission through aerosols and spatter.
October 2017 – October 2020