Ambassadors Up Close: Value of Mentorship
Dimensions of Dental Hygiene Brand Ambassador Ann Cote, RDH, MSHA, pays it forward by supporting her fellow dental hygienists.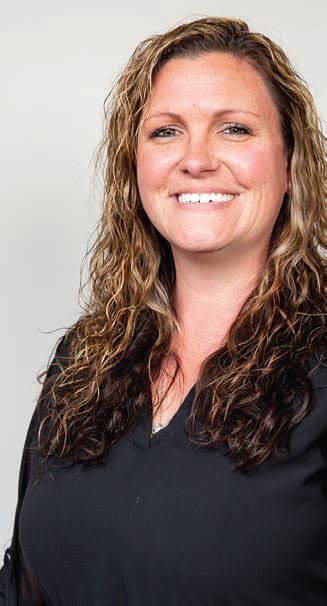 Ann Cote, RDH, MSHA, is not one to rest on her laurels. Beginning her career in dentistry nearly 20 years ago as a dental assistant, she has been growing professionally and academically ever since. After graduating from the University of New Haven in West Haven, Connecticut, with an Associate of Science in Dental Hygiene in 2009, Cote started her career as a dental hygienist practicing clinically in family dentistry. 
Some clinicians are completely satisfied with patient care, but Cote's passion for lifelong learning was telling her it was time to return to school. And in 2015, she completed her Bachelor of Science in Dental Hygiene, also from the University of New Haven. During this same time, she was practicing at Children's Dental Associates, caring for children including those with special needs.  
However, her innate desire to continually evolve led her to a new opportunity—academia. In 2017, she began educating the next generation of dental hygienists at Three Rivers Community College in Norwich, Connecticut. She has continued to design lesson plans and power points; create quizzes, tests, and course syllabi; and teach the basics of dental hygiene to her students. Cote passes on her vision for the future of dental hygiene and encourages her students to aim high.
"Healthcare—especially dentistry—is always evolving. I would love to see expanded opportunities for dental hygienists come to the state of Connecticut, along with expanded dental assistant options. These advancements would only help the profession of dentistry grow. Patient care wouldn't be as limited either," she explained. 
Cote continued to work in private practice while teaching classes. As if that were not enough, she decided to return to school herself to earn a Master of Science in Healthcare Administration from her alma mater. After completing her degree in 2019, Cote was armed with new expertise in healthcare organization management and healthcare ethics and leadership, which opened up her career horizons.  
"I have always wanted to grow and excel in my career. After earning my master's degree a few years ago, I knew I wanted more than just clinical practice," Cote noted.  
A new opportunity arose at Children & Family Dentistry and Braces to serve as the practice group's regional hygiene support specialist and compliance coordinator. She is now working in two locations—Hartford and Rocky Hill—overseeing production goals and chart audit expectations, periodontal disease management and other established clinical protocols, and adherence to infection control practices and guidelines by all dental hygienists. Most important, she spends much of her time training dental hygienists on quality assurance and documentation expectations to ensure proficient performance on chart audits and helping them develop adequate time management skills and clinical aptitudes, while maintaining production goals. She also assists with the hiring and recruitment of dental hygiene team members. As a big supporter of mentorship, Cote has found her place.
"I have a desire to help others and my passion is fulfilled being a mentor and inspiration to my fellow hygienists. Serving as a positive role model is such a key principle in healthcare. With additional stresses brought by the pandemic and the pressure of working in a healthcare environment, it is so important to provide a support system for the clinical staff. This is what I enjoy—being the go-to for the hygiene staff, making sure they can thrive within the operatory," Cote shared.
While Cote is content in her position, there is still much ahead for her. She would like to see some changes in the practice of dentistry.
"I believe dental hygienists should garner more respect, especially from nonclinical staff. Dental hygienists are healthcare providers, just like dentists, and essentially serve as the work horses of the dental office," she asserted.
With her dedication to the profession, it seems likely that Cote will no doubt make a difference in supporting dental hygiene providers and engendering the respect they deserve. 
To learn more about Dimensions of Dental Hygiene's Brand Ambassador Program, visit: dimensionsofdentalhygiene.com/​apply​.
From Dimensions of Dental Hygiene. September 2022; 20(9)13.