Six Dental Hygienists You Want to Know
Dimensions of Dental Hygiene features six outstanding dental hygienists in different career paths—academia, industry, clinical practice, "mover and shaker," public health, and research—to provide a fresh perspective on what dental hygiene has to offer.
ACADEMIA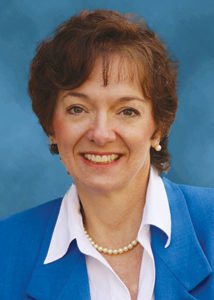 Michele L. Darby, RDH, MS, Eminent Scholar, University Professor, and Graduate Program Director, Gene W. Hirschfeld School of Dental Hygiene, Old Dominion University
Ms. Darby has been teaching, writing, and inspiring future generations of dental hygienists for more than 36 years both in the United States and abroad. After working in a periodontal practice, her interest in teaching and scholarship was sparked by her passion for learning and the appeal of the academic calendar.
Ms. Darby is the editor of two renowned textbooks, Comprehensive Review of Dental Hygiene, sixth edition, and Dental Hygiene Theory and Practice, soon to be in its third edition, both published by Elsevier. She has recently submitted a Fullbright Scholar application to teach and conduct research at Jordan University of Science and Technology in Irbid, Jordan.
Q. What is a typical work day like for you?
A. Daily, I anticipate time in the schedule to invest in my research or writing, and it never turns out that way. Every student has compelling needs and unique challenges and their realities must be factored into each day. Students always come by and ask, "Are you busy?" And I frequently want to say, "Oh yes I am!" Instead, I invite them into my office so that we can discuss their concerns. In terms of what an educator does, I think our biggest responsibility is to mentor and socialize students into the profession of dental hygiene. I want students to graduate with a strong conviction of social justice and responsibility to a global society, and with the belief that they play a critical role in solving the access to care problem worldwide. College teaching is a privilege because I learn constantly from students and colleagues. To them I am forever grateful.
CLINICAL PRACTICE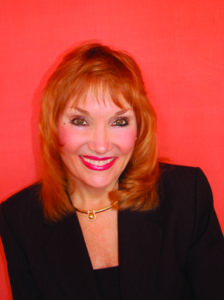 Laura A. Mallery-Sayre, RDH, BSDH, MSDHEd, Clinician, Office Manager, Partner, Practice Management Consultant, and Researcher
A practicing clinician for the past 39 years, Ms. Mallery-Sayre is still passionate about dental hygiene. She currently works in her husband's general and implant practice as a dental hygienist, office manager, and partner. Mallery-Sayre is also very active in organized dental hygiene—from the component to the national level—having served as second vice president in the American Dental Hygienists' Association (ADHA) and five times as a constituent president. A former educator, she now uses her teaching skills as a practice management consultant where she helps other dental offices practice more efficiently.
Q. What has helped you stay passionate about dental hygiene after 39 years?
A. If you think I'm passionate about clinical hygiene, I am even more passionate about involvement in organized dental hygiene. I am very involved with ADHA and my participation with organized dental hygiene is where I have gained my greatest growth. Every time I have been on a committee, a council, or an office, I have gained information and a higher perspective of what we're attempting to evolve into as a profession. If there is one piece of advice I could pass on to practicing dental hygienists, it is to encourage them to get involved in their association as it really keeps you passionate about your field.
INDUSTRY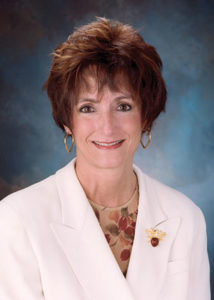 Lynne McHugh, RDH, BS, Vice President, Operations and Administration, Henry Schein North America
Prioritizing is a big part of Ms. McHugh's day-to-day work as her position with Henry Schein involves many meetings, conference calls, and business travel. Much of her time is spent on the phone with colleagues identifying what's happening with all of Henry Schein's businesses. After 11 years in private practice, McHugh decided to give industry a try with Oral-B. Using both her clinical expertise and business acumen, she moved to Henry Schein where she helped move the organization from a catalog-based direct sales company to a full service organization.
Q What advice would you give to dental hygienists who are interested in moving from clinical practice to dental industry?
A I think you need to focus on your strengths. One of the most important factors of my success in industry is my ability to build relationships, which is a skill I learned and honed as a clinical dental hygienist. I also learned time management skills. Dental hygienists effectively communicate one-on-one and they build trust with their patients. All of these skills can be translated into business and are highly valued. I started my career in industry in an area that I knew. This is a good strategy for launching a career from practice to industry. You can build on your skill set by taking whatever your passion is as a starting point. Look at what you do, find out what aspect of it turns you on, and then capitalize on it.
"MOVER AND SHAKER"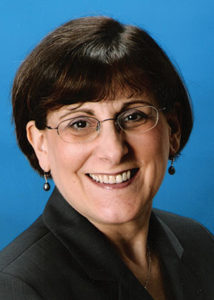 JoAnn R. Gurenlian, RDH, PhD, Entrepreneur
A dental hygienist for more than 30 years, Dr. Gurenlian has worked in private practice and education, run for political office, is very involved with the ADHA, and is a textbook author and speaker. She served as ADHA president from 1990 to 1991. With a few runs for New Jersey State Assembly under her belt, we may see her again on the political stage.
Q. How did you get into politics?
A. I started getting involved in politics after I served as ADHA president in 1990. I was so revved up about the things we were able to accomplish that I knew I had to continue as an advocate for change. As ADHA president I testified in front of the Senate in Washington, DC. I thought if I can do this, I can certainly do something on a local level.
I was selected as the Republican candidate for state assembly. It's very intimidating as it's a whole new world. I knew dental hygiene well but not the world of politics! I participated in debates, did interviews, and campaigned but I lost. So I tried again in 2005 and in 2007 without success. I can't even describe how exciting it is to look at an issue, figure out how to resolve it, and then try to act on the public to Circle 8 on card persuade them to consider your issue.
PUBLIC HEALTH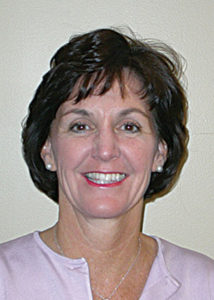 Mary E. Foley, RDH, MPH, Dean, Associate Professor, Forsyth School of Dental Hygiene
Ms. Foley has worked in public health since 1999, before becoming dean in 2007. She has served as the director of the Office of Oral Health with the Massachusetts Department of Public Health, a Head Start oral health consultant, and project director for the Improving Perinatal and Infant Oral Health Project in Washington, DC. She believes that all dental hygienists are working in public health by serving the needs of their patients.
Q. What drew you into public health?
A. I went back to school because I wanted to learn what more I could do for my patients. All of a sudden I found myself being able to promote oral health as well as general health on a much larger scale. Being informed enough to advise my patients on broader health topics was very fulfilling. It was from my expanded education that I recognized that when you're in private practice the number of people you can help is a finite number. When you're in public health, the sky is the limit. You can literally help millions.
RESEARCH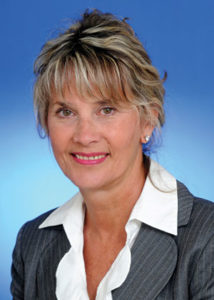 Gayle B. McCombs, RDH, MS, Director of the Center for Dental Hygiene Research, Associate Professor, School of Dental Hygiene, Old Dominion University
Ms. McCombs did not go through dental hygiene school thinking she wanted to conduct research. However, while in graduate school at the University of North Carolina, she was required to complete a research project. She embarked on her first clinical trial for which she was able to secure funding from a dental industry company. Through this process, her interest in research blossomed.
Q. What skills are necessary for a career in research?
A. All dental hygienists are very organized, which is key in research. You must be able to manage and multi-task. Our organizational skills are invaluable. You also have to be adaptable; you must be able to accept change. Being self-motivated and a self-starter and being able to critically analyze are all important qualities for research. You need to be able to lead but you also need to be a team player. There are courses you can take through organizations like the National Institutes of Health and the Society of Clinical Research Associates, including how to coordinate clinical trials, the basics of clinical monitoring, HIPAA guidelines, grant writing, and clinical research design. The North American Dental Hygiene Research Conference is also coming up June 15-17 in Bethesda, Md. I would advise dental hygienists interested in research to give one of these classes a try.
From Dimensions of Dental Hygiene. December 2008;6(12): 16.