Six Dental Hygienists You Want to Know
The second annual edition of "Six Dental Hygienists You Want to Know" highlights six eminent dental hygienists on different career paths—academia, industry, clinical practice, "mover and shaker," public health, and research—to provide an evolving perspective on the career of dental hygiene.

The second annual edition of "Six Dental Hygienists You Want to Know" highlights six eminent dental hygienists on different career paths—academia, industry, clinical practice, "mover and shaker," public health, and research—to provide an evolving perspective on the career of dental hygiene.
ACADEMIA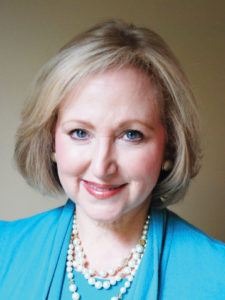 Rebecca S. Wilder, RDH, MS, is a professor and director of Faculty Development for the University of North Carolina (UNC) at Chapel Hill School of Dentistry. She also serves as director of the Master of Science Degree Program in Dental Hygiene Education. She is currently editor in chief of the Journal of Dental Hygiene and an editor for the second edition of Mosby's Dental Hygiene: Concepts, Cases, and Competencies published in 2008.
The 2002 recipient of the Colgate/International Association of Dental Research (IADR) Oral Health Research Award for outstanding accomplishments in oral health research, Wilder is also one of the 2002 recipients of the Pfizer/ American Dental Hygienists' Association (ADHA) Award for Excellence in Dental Hygiene. In 2007, she received the Alumni Achievement Award from the University of Missouri-Kansas City (UMKC). In addition, she is a 2007-2008 American Dental Education Association Leadership Institute Fellow. Wilder speaks internationally in the areas of periodontics, oral-systemic health, and risk and practice management. She is also a Dimensions editorial advisory board member.
Q. Did you always know you wanted to work in academia?
A. I actually began my career as a dental assistant working in private practice while I was still in high school. I loved the dental environment so after high school I completed a 1-year curriculum in dental assisting and then I worked for a year at the UNC School of Dentistry in Chapel Hill teaching dental students how to work with certified dental assistants. It was there that I got really interested in academia. At the same time, I knew I wanted to do more than dental assisting so I continued my education in dental hygiene.
There were several aspects about a career in academia that enticed me. I really liked the fact that the academic environment provides constant stimulation and the opportunity for continued learning. I also knew I wanted to work in a place where I would interact with a lot of people who were pursuing interesting work.
Q. In your opinion, what is a major stumbling block for dental hygienists who may be considering going back to school to earn an advanced degree?
A.Most students returning to graduate programs are intimidated by the research component of the program. I believe that anyone earning a master's degree should be required to conduct some research. What I typically find is that when students graduate they have learned so much and are so thrilled by what they have accomplished that they often want to go into a position where they can continue to do research. We're not talking about laboratory research necessarily; it may be research on an educational topic or clinical research. Graduate students at UNC are required to conduct original research, write a thesis, and then submit a paper for publication in a peer reviewed scientific journal while under the guidance of a committee. They do excellent work and it's a wonderful experience for them. I would advise anyone who is interested
in graduate education to go for it. Do not be deterred by the research component. None of us started out knowing how to conduct research!
---
CLINICAL PRACTICE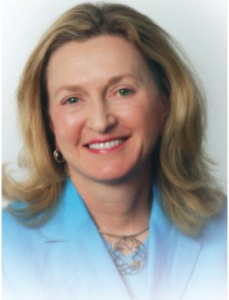 Margaret Lappan Green, RDH, MS, has been practicing clinical dental hygiene for more than 40 years. She served as the 80th president of ADHA from 2006 to 2007 and chair of the ADHA Institute for Oral Health from 2007 to 2008. She is the founding chair of the ADHA Toothfairy Campaign in partnership with the National Children's Oral Health Foundation. She is also an adjunct professor at Old Dominion University (ODU), Gene W. Hirschfeld School of Dental Hygiene.
Green has received multiple awards including the Warner Lambert/ADHA Award for Excellence in Dental Hygiene; ADHA Distinguished Service Award; ODU Outstanding Friend of Dental Hygiene Award; and the University of Pittsburgh, School of Dental Medicine, Alumnus Award.
She traveled to China in 1983 as an ambassador of the People To People Dental Hygiene Delegation, led the first-ever Dental Hygiene Delegation to Russia and Poland in 2007, and is currently the leader of the Dental Hygiene Delegation to South Africa.
Q. What advice would you give to new dental hygienists?
A. I would advise new graduates to maintain balance in their daily lives. We need to strive for professional excellence and continual personal growth while also maintaining our physical well-being and our spiritual health. Those four pieces—personal, professional, physical, and spiritual—all need to be balanced. I believe that this balance leads to optimal health and we must be optimally healthy in order to give fully of ourselves. Two of my greatest mentors—my parents—instilled the value of always giving your best, and from this I have developed my philosophy of giving of SELF (S=service, E=evolves, L=living, F=fully). I believe that service to others and service to self evolves into living fully.
I would also encourage dental hygienists to pay attention and seek and create opportunities for themselves. If there is a person you admire and you'd like to develop some of those skills, go to that person and ask for help. Don't sit back and wait for an invitation, pursue your own goals and pathways for growth and development. Also, diversify your career. We are very blessed to have a myriad of career opportunities available in addition to clinical practice in the profession of dental hygiene. I am just as excited today about dental hygiene as I was when I graduated because I continue to play many different roles, work with a variety of people, and truly appreciate how our profession is critical to the health and well being of our brethren.
Understanding yourself is a key to becoming an influential leader both professionally and personally. I read a lot in the area of leadership, which helps identify skills that I have and skills that I lack so I can develop those areas where I'm a bit shallow. It has taken a long time and some maturity, but I really do understand myself and what makes me tick. The better you understand yourself, the more effective you'll be at helping and leading others. You can get to know yourself better through self-assessment. Evaluate yourself at the end of a task. Don't be afraid to make mistakes and then learn from them. My final piece of advice is to contribute to the well-being of organized dental hygiene. Without our association, our profession may be lost.
INDUSTRY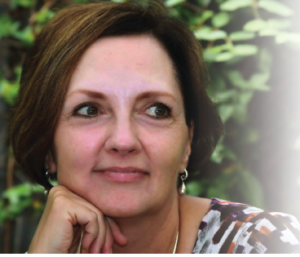 Noel Paschke, RDH, MS, has more than 32 years of experience in dental hygiene including 15 years' experience in corporate dental industry, currently lead ing a team of 10 dental hygienists for Philips Sonicare as the senior manager for North America Professional Education. She encourages her team to always "dream big."
Paschke is a member of the American Dental Education Association and ADHA. She has served as an ADHA state and national delegate, speaker of the house of the Maryland Dental Hygienists' Association, and president of the Greater Baltimore Dental Hygienists' Association. She is currently on the Dean's Faculty at the University of Maryland Dental School and was previously on the faculty at the Johns Hopkins University, School of Medicine. Her dental hygiene private practice experience includes general practice and periodontics. Paschke is also a member of Dimensions' Corporate Council.
Q. What are the benefits of working in industry?
A. I love to dream big, which is one of the mottos in my department. In the business setting, dreaming big provides a lot of diversity in responsibilities and opportunities for professional growth. These are two key benefits of working in industry. Another significant advantage is the ability to attend national and international conventions and meetings all over the world. As part of a large global company, I have exceptional opportunities to experience a much broader view of the practice of dentistry and dental hygiene than I would in private practice.
A piece of advice I have for any dental hygienist in North America is to attend an international meeting, such as the upcoming International Federation of Dental Hygiene meeting in Glasgow, Scotland, in July 2010. By attending an international meeting, you will gain a wealth of information on different ways of practicing dental hygiene, various educational backgrounds, and other problem solving approaches than we are familiar with here in the United States. It's fascinating to learn about the various dental cultures, how the different team members interact, and how different health care delivery systems work. As our own government addresses the problems in the American health care delivery system, the timing is perfect to learn about other ways of providing health and dental care. We really have a lot to learn from our international colleagues.
Q. Are there any downsides to a career in industry?
A.In the corporate environment and especially in a global position, there sometimes seems to be no end to the work day, especially when you're working with people in other countries with up to a 12-hour time difference. Knowing your strengths and weaknesses can help manage this issue. I am a morning person so I have to plan to keep my energy level high if I have a 10 pm conference call with colleagues in Asia. The corporate environment is probably not a good fit for those who want to work a typical 8 am to 5 pm schedule. It requires that you become very disciplined about finding a work/life balance.
"MOVER AND SHAKER"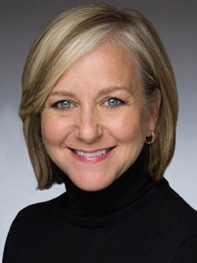 Ann Battrell, RDH, MSDH,is the executive director of ADHA. She is the first registered dental hygienist and the first former ADHA president to serve in this position. Previously, Battrell served as assistant executive director for Strategic Planning and Education for ADHA, following her promotion from director of Education in October 2004. She began her career with the association in June 2000 as manager of Education.
As executive director, Battrell represents ADHA to governmental bodies, educational institutions, other related associations, and corporate partners. She also oversees a host of staff programs from membership recruitment to consumer awareness, as well as the comprehensive responsibilities for all elements of ADHA's operation.
Q. Please describe the evolution of your career path from clinical practice to executive director of ADHA.
A. Each turn in my career presented an opportunity that seemed to unfold at the right time. When I was graduating from dental hygiene school at Northwestern University, I had the opportunity to pursue my baccalaureate degree. This choice was fundamental for the rest of my career because it led to my becoming a dental hygiene educator.
My ADHA experience began after I moved to Florida where I became involved with the local dental hygiene association. I was president of the Florida Dental Hygienists' Association in 1989. Then my family moved to South Carolina and I found myself without an official leadership position with a state dental hygiene organization. Brenda McCarson, RDH, BS, was the District IV trustee for ADHA at that time. She encouraged me to run for her trustee position. I was elected by the District IV delegates and served in that role for one term. Two years later I was encouraged by friends and mentors to run for ADHA vice president. At each phase of my career, there has always been someone who stepped in and encouraged or challenged me. In my career, I think mentoring and being open to new opportunities have been crucial.
I became president of ADHA in 1996, which is where I developed my love of strategic planning. As ADHA president you need to understand the organization's overall strategic plan and how the budget is integrated into that plan. I continued to conduct ADHA's strategic planning session as a consultant after I finished my time on the ADHA Board of Trustees. A few years later there was an opening on ADHA staff for the manager of Dental Hygiene Education so I applied and got the job. I was thrilled to come back to my hometown of Chicago. Two years later I was named director of Education. At that time I was the only dental hygienist who was serving in a director level position so I was able to provide a lot of specific dental hygiene information to ADHA's senior staff.
A few years later when the executive director position opened, I was not a candidate in the first round of the search process. ADHA chose two final candidates who appeared before the board and the top candidate withdrew from consideration. Following the Board of Trustee's decision to reopen the search process, some colleagues encouraged me to throw my hat into the ring. I came to the conclusion that if I didn't try that I might always wonder "What if?" It was time for me to determine for myself if I felt I could serve ADHA and the dental hygiene profession well in the executive director position. After some soul searching I determined that it was time to take a major step forward in my career. I assumed the position in 2005. It has been a very rewarding experience to serve as the executive director these past 5 years. While it is an honor to be the first dental hygienist to hold this position, it is more important that I not be the last dental hygienist to serve as executive director.
PUBLIC HEALTH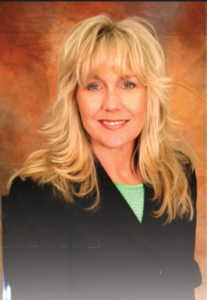 Christine Nathe, RDH, MS,is professor and graduate program director at the University of New Mexico (UNM), Division of Dental Hygiene. She also manages the full service dental clinic at UNM. She has practiced in various settings around the world including private practice, nursing homes, prisons, schools, and the military, and consults for various governmental agencies and private dental industry. Her books Dental Public Health and Research: Contemporary Practice for the Dental Hygienist, 3rd ed, and Primary Preventive Dentistry, 7th ed, are used to educate dental hygienists on the science and practice of dental public health and primary dental care.
Nathe has served as chair of the ADHA Council on Public Health and has received numerous awards including the Johnson & Johnson/ADHA Award for Excellence in Dental Hygiene, the Excellence in Teaching Award from the UNM School of Medicine, and the Distinguished Alumni Award from ODU, Gene W. Hirschfeld School of Dental Hygiene.
Q. What is public health and what does a public health dental hygienist do?
A. Public health in general is people's health so it's a very large field that encompasses many disciplines, including dental hygiene. When people think of public health they often think of a community clinic that focuses on providing treatment for those who have a difficult time accessing private practice dental care. But public health is quite broad and it can include working in a school-based clinic, working in a nursing home clinically or managing the oral care of the long-term care residents, or working in Veteran's Affairs (VA) hospitals or in state or federal prisons. Dental hygienists can become public health officers with the United States Public Health Service, who work in diverse settings, such as Indian Health Service clinics, the Centers for Disease Control and Prevention (CDC), or other national agencies. A wide variety of opportunities are available for dental hygienists. There are many clinical avenues as well as opportunities in clinical research and managing health programs.
Q. What is a typical work day like for you?
A.One day is often different from the next because I hold a variety of responsibilities. I am a faculty member at UNM so I am often teaching. I teach public health courses at both the baccalaureate level and graduate level as well as a research methods course, which is part of the public health curriculum. We started a faculty practice clinic through the Dental Hygiene Department at UNM to increase access to care in the surrounding areas. I practice in this public health clinic 1 day to 2 days a week. As the author of two textbooks, I do a lot of writing as well.
RESEARCH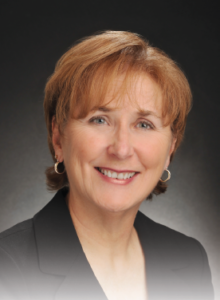 Karen B. Williams, RDH, PhD, is professor and director of the Clinical Research Center at the UMKC School of Dentistry. In addition to teaching and research, Williams has been active in clinical dental hygiene for more than 38 years and in clinical research for 24 years. Her areas of specialization include research design and statistics, educational methods, dental product efficacy, and health outcomes research.
Williams has been involved in numerous federally funded multidisciplinary educational projects including the Geriatric Oral Health Promotion and Education Project, the Great Plains Geriatric Education Center Grant, and the Partnership in Health Promotion Grant. She is the statistician/ methodologist for four National Institutes of Health (NIH)-funded projects including: effectiveness of motivational interviewing for HIV adherence; effectiveness of Sutherlandia, a South African indigenous phytotherapy treatment for HIV; and use of motivational interviewing for smoking cessation.
Q. What aspect of your career makes you want to jump out of bed in the morning and get started?
A. As a child I loved treasure hunts. Conducting oral health research is like going on a treasure hunt because you're always looking at clues along the way and those clues guide you to the next decision. At some point, those decisions lead you to better understand the constructs you are investigating. I love that. Research is really quite fun if the subject is an area you're interested in and if you're working with the right people.
One of the keys to research is having a wonderful, collaborative, and collegial group with whom to work. Research is not an isolated endeavor by any stretch of the imagination. With clinical research and human populations, it takes a team to get the research right when you're dealing with complex human questions.
Q. When you were first considering a career did you know you wanted to enter the research field?
A.When I graduated from high school, the opportunities for women professionally were very limited. I had a girlfriend who worked in a dental office after school and she recommended me to take her place after she graduated. After working in this practice for a year, I decided I wanted to be a dentist. In the late 1960s not many women were accepted into dental school and I was advised against even trying so I decided to focus on dental hygiene instead. I received my dental hygiene degree from Ohio State University and practiced for many years after which I thought I should continue my education. So I attended UMKC and received a master's degree and was hired on as an educator, which I loved. But I was lucky enough to be teamed up with Adele Everhart, RDH, MS, who was then one of the most preeminent dental hygienists in the United States. She took me under her wing and encouraged me to go into research. When she left, I took her job. This was the beginning of my career in research.
From Dimensions of Dental Hygiene. December 2009; 7(12): 16.