RTs Are Our Partners in Care
I recently experienced a life lesson when my older brother suffered a debilitating health crisis.
I recently experienced a life lesson when my older brother suffered a debilitating health crisis. He had a left-brain, hemorrhagic stroke that affected the right side of his body, so he has lost the use of his dominant arm and leg. Along with the many complications associated with a stroke, his breathing was impaired. Thus, I got to know the critical role a respiratory therapist (RT) plays in health care.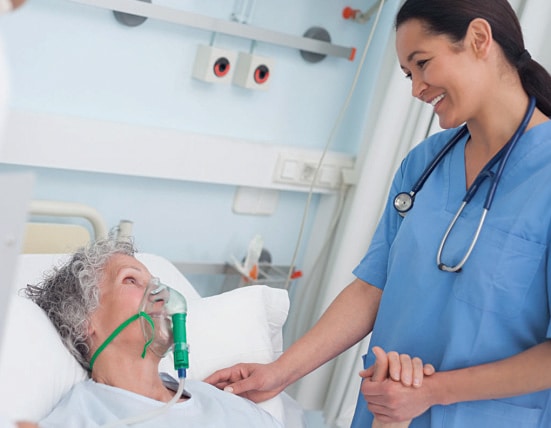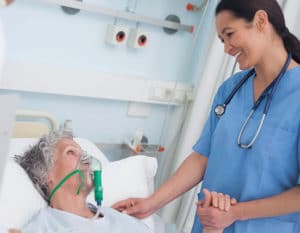 RTs receive certification from a community college or university and are licensed by the National Board for Respiratory Care and their individual regions' licensing bodies. They can further their education with bachelor- or master-level degrees in order to pursue nonclinical or specialized roles. Specialists in respiratory care can focus on neonatal/pediatric care, adult critical care, sleep disorders, or become pulmonary function technologists. RTs may also become certified asthma educators by passing the National Asthma Educator Certification Board.
According to the American Association of Respiratory Care (AARC), the roles of an RT include:
Diagnosing lung and breathing disorders and recommending treatment methods.
Interviewing patients and conducting chest exams to determine what kind of therapy is best for their conditions.
Consulting with physicians to recommend a change in therapy.
Analyzing breath, tissue, and blood specimens to determine levels of oxygen and other gases.
Managing ventilators and artificial airway devices for patients who can't breathe on their own.
Responding to "code blue" or other urgent calls for care.
Educating patients and families about lung disease so they can maximize their recovery.
From what I experienced, however, RTs do much more. I was thrilled to see how attentive they were to my brother's oral care. In fact, one even said, "You can't have healthy lungs without a healthy mouth." As you can imagine, I was overjoyed! And while I tried my best to keep my brother's mouth clean (he was less cooperative with his sister than a stranger), the RTs worked on another level suctioning and scrubbing his oral cavity and tongue several times a day. Although the tools they use to perform oral hygiene may seem less than ideal to dental hygienists, their efforts are laudable. And in situations where patients develop candidiasis, RTs are crucial to recovery and survival. Aspiration of any type of bacterium can have debilitating or even fatal effects.
I plan to describe the roles of several other partners in care in future editorials. Along with RTs, occupational therapists, speech-language pathologists, and physical therapists have distinct yet overlapping goals. My encounters with each of these professionals have left lasting impressions and enhanced my admiration for all they do.
— Jill Rethman, RDH, BA
     Editor in Chief
   jrethman@belmontpublications.com
From Dimensions of Dental Hygiene. April 2018;16(4):10.