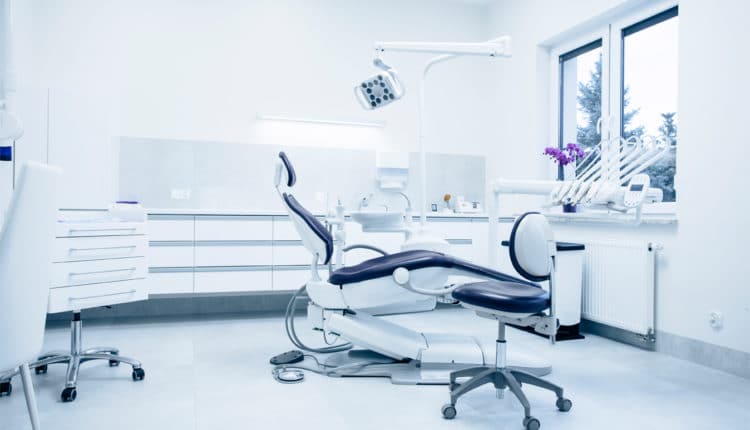 Guest Editorial: Promoting Dental Therapy
The American Dental Therapy Association is working diligently to improve access to care and oral health equity.
Founded in 2006, the American Dental Therapy Association (ADTA) is the national professional society for dental therapists. As a trusted national leader, the ADTA delivers educational resources and opportunities that support dental therapists in making effective clinical decisions based on the most up-to-date guidance.
The ADTA is also committed to advancing the profession of dental therapy through technical assistance and capacity building to educational institutions seeking to develop or enhance their dental therapy programs.
The ADTA advocates and educates on behalf of the profession and the patients dental therapists serve. Members are committed to promoting policies that ensure recognition of dental therapists as an essential part of improving the quality, accessibility, and cost-effectiveness of oral healthcare for all Americans.
New Developments
As additional states began authorizing dental therapy and more dental therapists entered the workforce, ADTA leadership knew the structure of the organization needed to be fortified, and this effort is ongoing. The ADTA continues to evaluate its functionality as an organization, and the ways in which it can best support the needs of its members and the growing profession.
Today, the ADTA's mission is to:
Advocate for outstanding patient-centered oral healthcare in underserved communities
Amplify public awareness of the value of oral healthcare equity
Serve as the official voice for dental therapists nationwide
The ADTA has added an interactive membership portal to its website in order to enhance communication and provide space for sharing documents, photos, job postings, and resources for dental therapists. We have also extended membership in the ADTA to allies, organizations, and students. The ADTA is working diligently to unite all dental therapists and dental therapy supporters together in the common goal of supporting long-term, sustainable solutions that grow our healthcare workforce, fortify our communities, create opportunities for the next generation, and educate future dental therapists.
Investment in Staff
In December 2022, the ADTA hired its first permanent staff member to help support the ADTA's vision of a world without oral healthcare inequity. This made a huge difference in its productivity and capacity. The ADTA is grateful to Carequest Institute and Arcora Foundation for their support of its staff investments.
Creating Partnerships
Growing partnerships is key to amplifying the voice of the ADTA, dental therapists, and allies. The ADTA has partnered with the National Partnership for Dental Therapy, which provides dental therapists with a platform to speak on their own behalf, with the help and guidance of a strong, well-respected organization in the oral health workforce.
The ADTA works to advance dental therapy education programs and mentorship with students in addition to mobilizing the workforce to ensure that states that authorize dental therapy are employing dental therapists in Tribal and underserved communities of color.
Reaching Out
The ADTA provides free consultation and support to those interested in hiring a dental therapist. For those who wish to develop educational materials or open a dialogue with their state dental board, the ADTA offers myriad resources. The ADTA also offers support for those who are interested in dental therapy as a career path.
UNITING AS DENTAL THERAPY PROVIDERS AND SUPPORTERS IS A CRUCIAL PIECE OF THE PUZZLE.
Dental Therapy Status
Currently, 14 states have laws authorizing dental therapy and six more are looking to allow the education and practice of dental therapy providers. The ADTA fully supports all dental therapy education pathways that meet Commission on Dental Accreditation (CODA) standards and expand access to oral healthcare, including both the Indian Health Service (IHS)/​Community Health Aide Program (CHAP) and CODA pathways.
Recently, the IHS provided funding for dental therapy education programs and is expanding CHAP certification on a federal level to broaden this pathway to becoming a dental therapist. This means that all 574 federally recognized Tribes are eligible for funding to expand dental therapy.
The CODA dental therapy education standards also received a recommendation for funding in a July 2022 Health Resources and Services Administration report "Supporting Dental Therapy Through Title VII Training Programs: a Meaningful Strategy for Implementing Equitable Oral Health Care." If this recommendation is approved, $6 million will become available to fund dental therapy education.
Continuing to expand and increase the number of dental therapy training programs across the country is crucial to achieve the ADTA's mission of expanding patient-centered oral healthcare in underserved communities.
Uniting as dental therapy providers and supporters is also a crucial piece of the puzzle. Dental therapy providers may work in different environments or states, undergo varying training programs, and even have diverse provider names. Supporters of dental therapy may be academic researchers, dentists, faculty, organizations, or foundations. However, we are united as professionals who are passionate about oral health equity and how we can best provide care to the patients and the communities we serve.
Conclusion
The ADTA and its allies are working tirelessly to increase mobility and advocate for reciprocity for dental therapy licenses across states. We collaborate on maintaining consistency in dental therapy training through national best practices. Together, we can improve the oral health of our communities. We invite dental hygienists to join us and stand united in support of dental therapy. Visit americandentaltherapyassociation.org for more information.
From Dimensions of Dental Hygiene. February 2023; 21(2)12-13.