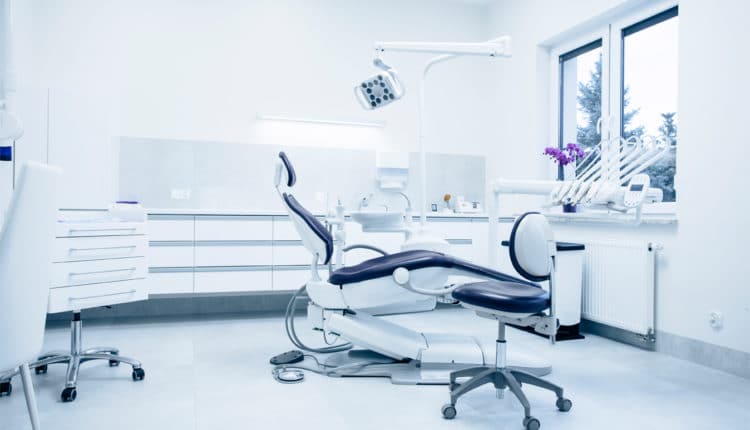 Practice Solutions: The Right of Refusal
Dealing with patients who decline radiographs.
Question: "I recently saw a patient, whom I had not treated previously, for a continuing care appointment. I noticed that we had very few radiographs of his teeth, although he has been a patient here for more than 10 years. He has been refusing radiographs but there was no paperwork in his file to document his refusal. I explained to him why radiographs are so integral to providing good dental care and that the radiation exposure is minimal. He forcefully declined to have any radiographs taken. I then consulted with the dentist and she agreed that we should dismiss the patient from the practice. I informed the patient and was met with much hostility. Did I handle this correctly?"
Several issues are involved in your dilemma. First, a patient may refuse dental radiographs. When this happens, you must decide if the refusal compromises the patient's diag
nosis and treatment. What is not clear from your explanation is the patient's dental history. Does he have active periodontal disease, a history of caries, or a systemic condition that might compromise his oral health? In most cases, the refusal to have radiographs will compromise treatment. The radiographs are needed to view existing and potential areas of concern.
The first question that needs to be answered is why he is refusing the radiographs. Patient education about dental radiographs is often overlooked by dental professionals. Patients may be told that dental x-rays are required but an explanation about why is seldom given. Others may think that radiographs are just another way for the office to make money. Many patients have heard about the damaging effects of radiation and are unnecessarily fearful of the procedure. The dental professional holds the responsibility to find out why the radiographs are being refused. Patient education should follow and then the dental professional must document the education and the outcome of the conversation in the permanent patient record.
All dental practitioners should be able to provide answers to common patient questions regarding dental radiographs such as the following:
1. Are dental x-rays really necessary? Dental x-rays are definitely necessary. Dental disease and conditions exist that cannot be easily detected by just looking in the mouth. Some conditions produce no symptoms and have no pain involved. Without the radiographs, these conditions can progress causing pain and costly treatment. Some oral diseases can affect systemic health. Radiographs are taken for the patient's benefit so that necessary diagnosis, treatment planning, and subsequent treatment can occur.1
2. How often should I have dental x-rays? Every patient should be evaluated to determine when dental x-rays should be taken. However, general guidelines are typically followed regarding suggested times to take radiographs. These guidelines are based on scientific evidence evaluated by an expert panel. The guidelines, originally written in 1981 and soon to be revised in 2004, recommend posterior bitewings anywhere from 12-36 month intervals depending on the patient's oral condition (see Table 1). All new patients should have an individualized radiographic examination consisting of posterior bitewings and selected periapicals. A full mouth series is appropriate when the patient presents with generalized dental disease or a history of extensive dental treatment.2
3. Are dental x-rays safe? The patient needs to be reassured that the office will take every precaution necessary to minimize the amount of radiation received. Minimal numbers of radiographs should be recommended—based on the patient's needs. A lead apron and fast film should be used. The patient also needs to understand that the risks of radiation exposure in dental radiology are not significantly greater than other everyday activities.
4. Can I refuse dental x-rays? The standard of care in dentistry indicates that the dental professional will perform a complete oral examination and obtain necessary diagnostic tests. In order to perform a complete oral examination, dental radiographs are necessary. The dentist may refuse treatment when the patient refuses dental radiographs. Treatment without necessary radiographs is considered negligent and the dental professional can be held accountable. Even if the patient signs a release of liability form, the patient is consenting to negligent care, which is unethical. 3
The dentist who was treating this patient allowed him to seek treatment in the office for far too long without the necessary radiographs. However, was it right for you to dismiss him during the appointment? Even though the patient appears to be difficult, an option would have been to treat him that day (after all—he had been doing this for years) with the understanding that he would need to have the prescribed dental radiographs at the next appointment or seek care in another office. This ensures that the patient has an examination by the dentist during the appointment where it could be verified that the patient's oral health is not in jeopardy. You do not want to be charged with patient abandonment, and proper procedure should be followed when dismissing a patient from the practice. In addition, since dentists are legally responsible for all that transpires in the practice, they should be directly involved in the decision and implementation.
Stress to the patient that the office only wants to provide the absolute best treatment for him and this cannot be done without the proper diagnostic tests. A follow-up letter should then be sent from his dentist verifying this agreement. If the patient continues to refuse the radiographs, then a dismissal letter should be sent, certified-return receipt requested. The dental hygienist can certainly consult with the dentist (and should do so) but the ultimate decision and communication with the patient should come from his dentist.
It sounds like your office is in dire need of an office meeting to discuss legal risk management issues and to establish office policies. The entire office staff, including the dentists, could benefit from additional information regarding record keeping and documentation as well as communication skills to use with patients.
The Selection of Patients for Dental Radiographic Examinations (.pdf)Guidelines for Prescribing Dental Radiographs Chart (.pdf)
Rebecca S. Wilder, RDH, BS, MS, is associate professor and director of Graduate Dental Hygiene Education at the University of North Carolina School of Dentistry, Chapel Hill. She can be reached at (919) 966-2800 or via email: [email protected]
Editor's Note: The FDA and the ADA will jointly issue an updated version of The Guidelines for Prescribing Dental Radiographs in the spring of 2004. We will post the new version on our website (www.dimensionsofdentalhygiene.com) as soon as they are available.
REFERENCES
Haring JI, Jansen

L.Patient

education and the dental radiographer. In: Haring JI, Lind JL,

Czmat

S, eds. Dental Radiography: Principles and Techniques. 2nd ed. Philadelphia: WB Saunders Co; 2000:181-184.
Joseph LP. The Selection of Patients for X-ray Examinations: Dental Radiographic Examinations.

Rockville

,

Md

: The Dental Radiographic Patient Selection Criteria Panel; 1987. US Department of Health and Human Services Publication FDA 88-8273.

Haring JI, Jansen L. Legal issues and the dental radiographer. In: Haring JI, Lind JL,

Czmat

S, eds.

Dental Radiography: Principles and Techniques.

2nd ed. Philadelphia: WB Saunders Co; 2000:190-191.