Product Profile: OraCoat® XyliMelts®
Discs Provide Dry Mouth Relief.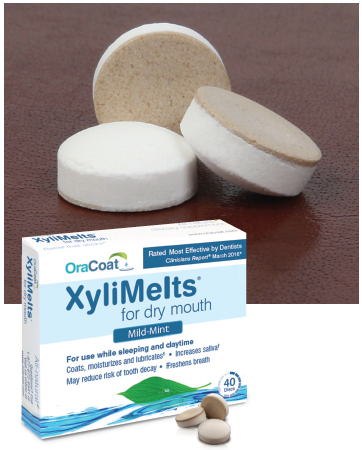 OraCoat XyliMelts are a patented dry mouth product that adheres to the gingiva adjacent to a molar. The discs release 0.5 g of xylitol, which stimulates saliva via its sweet flavor and reduces plaque accumulation and caries risk. XyliMelts also release cellulose gum that turns a small amount of saliva into a gel that coats and lubricates the oral cavity. Xylitol released slowly in the oral cavity creates substantivity and is designed to effectively reduce plaque and prevent caries.
Patients with dry mouth benefit from XyliMelts' saliva-enhancing properties. The discs are designed for use while sleeping, which is when dry mouth is most severe. Dry mouth can disturb sleep and reduce quality of life. The use of two XyliMelts at bedtime can help patients with dry mouth get a good night's rest.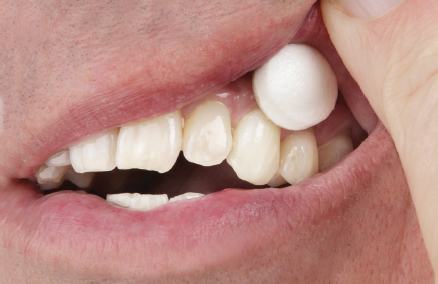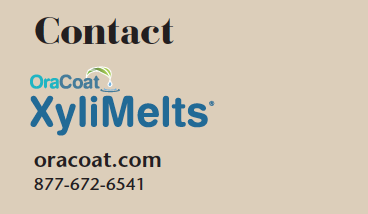 ---
From Dimensions of Dental Hygiene. July 2017;15(7):58.