Old Dominion Provides Oral Healthcare to Young English Language Learners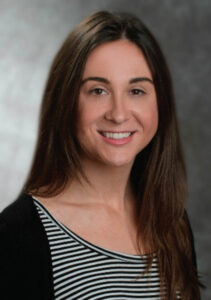 Old Dominion University (ODU) Gene W. Hirschfeld School of Dental Hygiene is partnering with Eastern Virginia Medical School's (EVMS) HOPES Clinica Esperanza to provide children who are learning English with much-needed dental care at no cost. Children ages 4 to 13 who are current patients of the HOPES medical clinic may receive treatment from ODU dental hygiene students while under the supervision of school faculty during regular clinic hours or at special clinics designated just for them.
At the most recent clinic on November 5, children received oral health assessment, prophylaxes, fluoride varnish and sealant application, and Xrays. Spanish students from ODU and medical Spanish students from EVMS served as translators.
Emily A. Ludwig, RDH, MSDH, an assistant professor at ODU's School of Dental Hygiene commented, "The partnership provides ODU dental hygiene students with valuable learning experiences in providing culturally competent care to these underserved populations. As oral health and systemic health are linked, these services have the potential to positively impact these children throughout their lifetimes."
Another clinic day for these young patients is scheduled for late spring when their 6-month recare interval is up.
From Dimensions of Dental Hygiene. January 2023; 21(1)9.