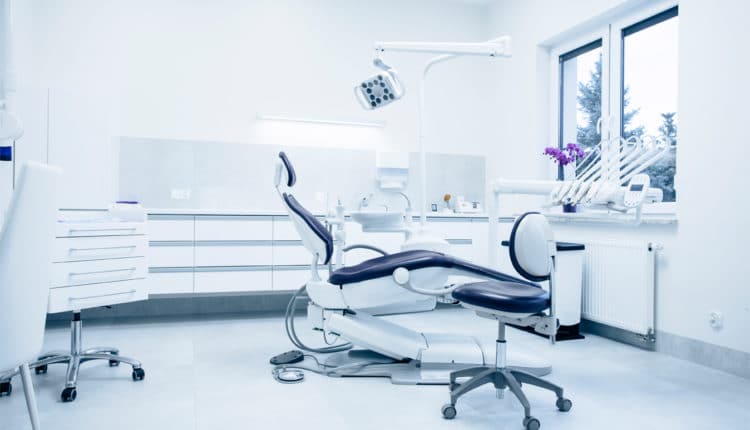 Minnesota Leads the Way on Dental Therapy
The addition of another dental therapy educational program in a rural area stands to make a significant difference in access to care.
In 2009, Minnesota became the first state to authorize the licensing of dental therapists. Minnesota's law created two levels of dental therapist practice: dental therapy and advanced dental therapy. These providers are required to primarily serve low-income, uninsured and/or underserved patients, or practice in a dental health professional shortage area, such as rural Minnesota. 
Dental therapists with a master's degree can become certified as advanced dental therapists (ADTs) after completing 2,000 hours of supervised practice and passing a certification exam. ADTs can work more independently than dental therapists, and enjoy an expanded scope of practice. 
Educational Beginnings
Metropolitan State University in St. Paul, Minnesota, began its graduate-level dental therapy program in September 2009. The University of Minnesota School of Dentistry in Minneapolis also began an undergraduate dental therapy program in September 2009, which evolved into a dental hygiene/dental therapy dual degree program in 2016. The two programs have graduated 122 dental therapists who are licensed to practice in Minnesota.
New Program at Minnesota State University, Mankato
The third dental therapy program in the state providing a Master of Science in Advanced Dental Therapy is offered at the Minnesota State University (MSU), Mankato. The only dental therapy program located in a rural location in Minnesota, its development began in December 2017 through the hard work of Colleen M. Brickle, RDH, RF, EdD, dean of health science at Normandale Community College and Kristine Retherford, PhD, dean of allied health and nursing at MSU, Mankato. These innovators met to discuss a partnership between the two institutions. They shared a similar vision of providing an innovative, alternative pathway for dental hygienists to provide care to underserved populations in southern Minnesota. "I am deeply committed to providing healthcare access to our community and surrounding area, and I feel this program will utilize our state-of-the-art clinical sciences building, which house our dental clinic, to its full capacity," shared Retherford. 
The process of implementing this program involved approval from the college, university, and system office. In January 2021, the ADT program received approval from the Minnesota Board of Dentistry (BOD) to begin the program. The licensure requirements for dental therapists in Minnesota require approval from the BOD. Currently, all dental therapy programs in Minnesota are approved only by the BOD. 
The first cohort of students began taking ADT courses in the fall of 2021. Three licensed dental hygienists enrolled and are excited to learn an expanded scope of practice. Anitha Peddireddy, MDS, PhD, is director of the program and a faculty member. The curriculum involves didactic, laboratory, and clinical course work, in addition to externships in local community clinics to provide direct patient care. 
DENTAL THERAPISTS AND ADVANCED DENTAL THERAPISTS ARE REQUIRED TO PRIMARILY SERVE LOWINCOME, UNINSURED AND/OR UNDERSERVED PATIENTS, OR PRACTICE IN A DENTAL HEALTH PROFESSIONAL SHORTAGE AREA.
Moving forward
In September 2015, the Commission on Dental Accreditation (CODA) approved standards for dental therapy education after extensive research. Stakeholder input demonstrated that dental therapists can be trained to provide safe, high-quality care, and support for the new profession is evident in the dental community. MSU, Mankato faculty members are developing a CODA application for program accreditation that will be ready for submission after the first ADT cohort graduates in December 2022. Obtaining CODA approval will enable graduates to more easily obtain licensure in other states. Currently, only one Alaska-based program has obtained accredited status for dental therapy in the United States.
Starting an ADT program at MSU, Mankato offers myriad benefits. It is an affordable option for dental hygienists to increase their scope of practice and attain a Master of Science degree. The clinical science building on the MSU, Mankato campus was built in 2016 and has 24 chairs in the dental clinic that have the newest technologies available. The simulation laboratory has 24 simulation heads/torsos and computers for advanced simulation training. 
The department has a dental hygiene program with 48 students each year, and the dental assisting program offered through the area's community college is housed in the clinical sciences building on campus as well. This promotes collaboration among all allied dental professionals. Additionally, the department has established dental hygiene partnerships with nearby public dental clinics and intend to have ADT students provide much-needed restorative care. One externship at the Mayo Clinic Health System will place dental therapy students on an interdisciplinary team that promotes the integration of medical and dental care. 
What the Future Holds
Other states considering legislation to allow dental therapy may have interested dental hygienists enroll in the ADT program at MSU, Mankato. The next cohort will begin May 2022. Ultimately, the program aims to address access-to-care issues and will increase opportunities for underserved populations in southern Minnesota and throughout the state. 
Acknowledgment
Generous financial support for implementation of this program was provided by Normandale Community College, Delta Dental of Minnesota, and the Minnesota Department of Health.
From Dimensions of Dental Hygiene. March 2022;20(3):14-15.