June 2018 Marketplace
A listing of featured products.
Toothwhitening System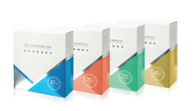 Ultradent Products Inc, South Jordan, Utah, has unveiled new packaging for its professional take-home tooth whitening system, Opalescence® PF whitening. The new packaging features an invisible magnetic closure, making it easy to save and reuse, and gives each product element a designated place for easy access and product storage. Opalescence PF whitening system's new look also uses less plastic than its previous design. This whitening system includes customized take-home whitening trays with syringe-delivered whitening gel. 800-552-5512; ultradent.com.
Prescription-Strength Toothpaste For Children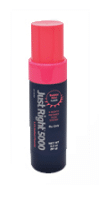 Elevate Oral Care, West Palm Beach, Florida, has launched Just Right 5000 Fluoride Toothpaste. Described as the first meter-dosed, prescription toothpaste developed exclusively for moderate- to high-risk pediatric patients, Just Right 5000 features a mess-free design. A single push of the dose-controlled pump provides a pea-sized quantity (0.25 mL) of prescription protection. Dispensed twice daily, Just Right 5000 is said to provide patients 6 months of protection. 877-866-9113; elevateoralcare.com.
Protective Apparel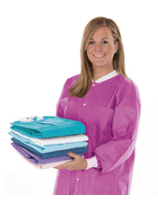 Medicom, Pointe-Claire, Quebec, Canada, makes a line of protective apparel, Medicom Safewear, including lab coats, jackets, and isolation gowns. Made from high-quality materials, the line is designed to keep clinicians protected while offering a comfortable fit in attractive, fashionable colors. The apparel is now available in extra small and new colors, Tropical Teal and Poppy Pink. 800-308-6589; medicom.com.
Power Toothbrush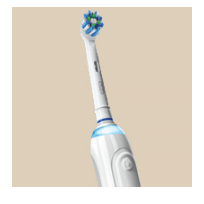 Procter & Gamble, Cincinnati, makes the Oral-B GENIUS Professional Exclusive Power Toothbrush. Equipped with Bluetooth connectivity, the toothbrush features five modes and three-pressure control to support gentle brushing habits. Its oscillating-rotating technology loosens and sweeps plaque away. 513-983-1100; dentalcare.com/genius.
Sensor Holders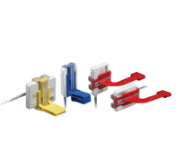 Dentsply Sirona, Charlotte, North Carolina, provides clinicians with XCP-DS FIT® Universal Sensor Holders. Designed to stretch quickly, these sensors are easy to fit any brand of size 0 to 2 sensors. The single arm and ring design simplifies positioning procedure with fewer parts, and creates less clutter using one holder for multiple sizes. The XCP-DS FIT Universal Sensor Holders can be used with the autoclavable three-in-one XCP-ORA® Arm & Ring for accurate imaging. 844-848-0137; dentsplysirona.com/preventive/diagnosis..
Saddle Chair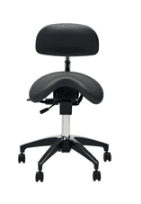 Orascoptic, Middleton, Wisconsin, provides clinicians with the BodyGuard Pro™ Saddle Chair. Designed for comfort and the best ergonomic sitting conditions, this saddle stool offers adjustable settings, a multi-angle pelvic position, and improved balance points to help reduce strain. With a small and anatomically contoured seat, the chair provides a custom fit for the user and close positioning to the patient. 800-369- 3698, ext 1; orascoptic.com.
---
From Dimensions of Dental Hygiene. June 2018;16(6):44.