July/August 2020 Digital Agenda
Digital Agenda covers all that's happening under Dimensions' social media platforms.
Dimensions Announces Gift Basket Winners
Congratulations to the three winners of Dimensions of Dental Hygiene's gift baskets! Dental hygiene students Fiona Peterson and Elsa Corpus, and Teryn Collins, RDH, received such fun goodies as a tote bag⁠, water bottle⁠, coffee mug⁠, jotter⁠, zippered pouch⁠, headband⁠, and four free Dimensions continuing education courses. The giveaway was promoted via Instagram. To ensure you never miss a giveaway opportunity, follow us on Instagram: @dimensionsofdentalhygiene!
---
Show Us Your PPE
With dental offices now providing elective treatment, dental hygienists are taking necessary steps to keep their patients and themselves safe by donning more extensive personal protective equipment (PPE). Dimensions Brand Ambassadors show how they are rocking those face shields, facemasks, scrubs, and hair covers! Head over to our Instagram page to see more PPE photos, or to share your own: @dimensionsofdentalhygiene.
---
Dimensions Offers COVID-19 Resource
In the midst of this global pandemic, Dimensions of Dental Hygiene is committed to keeping its readers up to date on COVID-19 and best practices for ensuring the health and safety of both patients and practitioners. Accessible through a click on the homepage dimensionsofdentalhygiene.com, the new COVID-19 resource center in­cludes help­ful articles, breaking news, relevant quizzes and slideshows, and links to continuing education articles currently offered on infection control topics. The journal is also deploying a daily update with relevant news specific to dental hy­gienists. Readers can subscribe by signing up for Dimensions' email enewsletters on the homepage.
---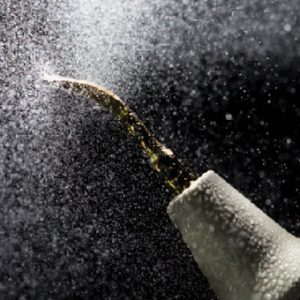 To Use or Not to Use Your Ultrasonic Scaler
In this issue's Clinical Insights column, Stephen K. Harrel, DDS, discusses strategies to reduce the risk of viral transmission in dental aerosols generated by ultrasonic scalers. What is your take on using power instrumentation during the COVID-19 pandemic? Like Dimensions' Facebook page at: facebook.com/​​​​​dimensionsofdentalhygiene​ and share your thoughts. We may publish your comment in an upcoming edition of our column "Social Commentary"  and one respondent will receive a coupon for a free continuing education course.
From Dimensions of Dental Hygiene. July/August 2020;18(7):9.