Industry Info
Sulfate Free Fluoride Toothpaste Earns ADA Seal of Acceptance.
Sulfate-Free Fluoride Toothpaste Earns ADA Seal of Acceptance
Rowpar Pharmaceuticals, Scottsdale, Arizona, recently announced that its CloSys Sulfate-Free Fluoride Toothpaste has received the American Dental Association (ADA) Seal of Acceptance. Presented  by the ADA Council on Scientific Affairs, the Seal of Acceptance is awarded to products that meet or exceed specified standards in professional oral care. The designation is recognized nationally by consumers when purchasing products and by oral health professionals when recommending them.
Ultradent Pledges Donation to Victims of Orlando Nightclub Shooting
South Jord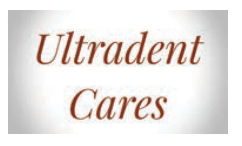 an, Utah-based Ultradent Products Inc announced in mid-June that it would donate 5% of the company's United States sales from a 2-day period, up to $30,000, to the victims of the Orlando, Florida, Pulse Nightclub massacre. The donation will be presented to Equality Florida's Pulse Victims Fund in honor of those who were victimized during the shooting. Forty-nine people were killed and more than 50 wounded during the attack.
Periodontal Diseases and Anti-Infective Therapies
Patients can regain health, function, and esthetics after experiencing periodontal diseases, but the road to recovery hinges on the efficacy of patients' self-care regimens. Part of the treatment plan may also include the use of anti-infective therapies. The use of this approach and others is explained in the continuing education article "Improving Periodontal Health," by Maria L. Geisinger, DDS, MS, created in collaboration with the American Academy of Periodontology and sponsored by Colgate. Geisinger is an associate professor in the Department of Periodontology and director of the advanced education in periodontology program at the University of Alabama at Birmingham. Turn to page 53 to read more about traditional practices and recent innovations in nonsurgical periodontal therapy that remain vital to improving oral health outcomes.
New Program Aims to Increase Access to Root Canal Therapy and Reduce Tooth Extractions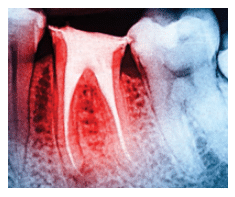 A new initiative led by Dentsply Sirona aims to increase access to root canal treatment in developing countries. Dubbed Project 32, the program has been established to widen the availability of endodontic care through training and technology—which are often out of reach for clinicians in certain regions. The program, which the company plans to launch in 2017, will combine hands-on training and modern technology to raise awareness that "every tooth matters" when it comes to long-term oral health. Dentsply Sirona plans for Project 32 to make its debut in Latin America.
This Dentsply Sirona initiative is designed to remove barriers to endodontic care in regions where tooth extraction remains the go-to solution for resolving nerve damage, infection, and dental caries. Through the project, local clinicians will receive procedural certification training at no charge. The Project 32 kit used in such trainings comprises the Glide Path, Shaping, and Obturation tools, which can be utilized in a single visit. The program will be made available to eligible areas through government programs, with the kits sold through government health organizations at a discounted rate.
From Dimensions of Dental Hygiene. July 2016;14(07):18.