Industry Info
CE looks at origins of hypersensitivity.
CE Looks at Origins of Hypersensitivity
There is no one-size-fits-all solution for addressing the pain associated with dentinal hypersensitivity. In this continuing education (CE) supplement—the third installment of a four-part series sponsored by Colgate in collaboration with the American Academy of Periodontology—individualized treatment approaches are explored. Turn to page 55 to read "The Root of Dentinal Hypersensitivity," by Sivaraman Prakasam, BDS, MSD, PhD—a clinical assistant professor in the Department of Periodontics and allied dental programs at Indiana University School of Dentistry in Indianapolis. This 2-unit CE course delves into the etiology of sensitivity, diagnostic methods, and strategies for tailoring treatment plans to individual patient needs.
ToothFairy Ball Supports Kids' Oral Health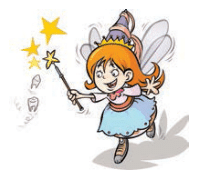 The National Children's Oral Health Foundation is hosting a Virtual ToothFairy Ball and Silent Auction, a shindig that requires no black tie or stiletto heels. Instead, the online event, which will take place November 1–24, 2014, gives oral health professionals the opportunity to play fairy godmother without leaving home. Dental professionals are invited to participate by bidding on auction items that range from items for the operatory to special dinners and events. All proceeds will go toward helping children with pediatric dental disease. For more information, visit ncohf.org/get-involved/toothfairy-ball.
Education-Service Event Held

In keeping with its commitment to improving oral health, Colgate Palmolive invited 30 dental hygienists to participate in its inaugural COHA's Care™ Day of Learning and Giving—a new component of the Colgate Oral Health Advisor Program (COHA)—held in August in Chicago. The day included a continuing education course and the opportunity to provide oral health services to more than 500 children at a United Neighborhood Organization charter school via the Colgate Bright Smiles, Bright Futures Program. COHA's Care Day of Learning and Giving is an innovative program that offers educational benefits exclusively for dental hygienists. For more information, visit
colgateoralhealthadvisor.com
.
From Dimensions of Dental Hygiene. October 2014;12(10):18.