Industry Info
Supplement focuses on importance of skin integrity.
Supplement Focuses on Importance of Skin Integrity

Maintaining skin integrity is key to the safe provision of dental care, but keeping hands healthy can be a challenge for oral health professionals. Frequent hand washing, detergent use, and the donning and doffing of gloves throughout the day put clinicians' skin health at risk. As damaged skin provides a reservoir for microorganisms and increases the possibility of microbial transmission, oral health professionals need to take preventive steps to ensure the vitality of their hands. In a special supplement sponsored by glove manufacturer Cranberry USA, M. Anjum Shah, BSDH, RDH, MS—an assistant professor in the Department of Oral Health Promotion and Community Outreach at Virginia Commonwealth University in Richmond— explains the basics of skin composition, identifies the skin conditions typically encountered in clinical practice, and offers tips for maintaining skin health. The supplement also provides an in-depth look at Cranberry's lanolin- and vitamin E-coated gloves, which are designed to support skin health. The results of clinical testing conducted on the gloves by the Switzerland-based Skin Test Institute are also included.
Sunstar Spotlight Discusses Impact of Nutrition on Oral Health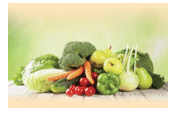 Many patients and medical providers do not realize the full impact of nutrition on oral health. Dental hygienists are perfectly positioned to educate their patients and interprofessional colleagues on this link, using an evidence-based approach. In this edition of Sunstar Spotlight, Cynthia Stegeman, EdD, RDH, RD, CDE—an associate professor in the Department of Dental Hygiene at the University of Cincinnati, registered dietician, certified diabetes educator, and textbook author—provides resources on nutrition and explains the benefits of improved communication between oral health professionals and medical providers in improving patients' dietary choices.
From Dimensions of Dental Hygiene. July 2014;12(7):14.