Industry Info
New pros in the profession award winner named.

New Pros in the Profession Award Winner Named
Procter & Gamble brand Crest + Oral-B has named Amy Kinnamon, RDH, its latest Pros in the Profession award winner. Kinnamon, of Jackson, Ohio, was honored for her commitment to making a difference in the lives of her patients and local community. A graduate of Shawnee State University in Portsmouth, Ohio, Kinnamon has been practicing for the past 17 years, during which she conducted research on how to increase compliance with oral self-care among Appalachian children. She is also president elect of the Ohio Dental Hygienists' Association.
Crest + Oral-B invites oral health professionals to nominate their colleagues for the distinguished Pros in the Profession award; additional information is available at:
facebook.com/professionalcrestoralb. New winners will be announced throughout the year.
Program Promotes Patient Safety Through Infection Control
The Organization for Safety, Asepsis and Prevention (OSAP)—a group dedicated to preventing disease transmission and ensuring the safe and infection-free delivery of
oral health care—and Henry Schein Dental recently partnered to raise awareness of patient safety through infection control.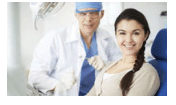 The collaboration promoted OSAP's program Safest-DentalVisit™, which focuses on three tenants of infection control protocol: patient safety, safe practice environment,
and positive behavior change. The educational campaign also includes practice training resources, such as the newly released publication Infection Control in Practice Team Huddle™—Interactive Guides for Staff Meetings. For more information about the program, visit osap.org.
Throughout the month of May, Henry Schein featured highlights of OSAP's campaign in a sales promotion, and the company donated a portion of sales from select infection
control products to the OSAP Foundation.
From Dimensions of Dental Hygiene. June 2014;12(6):11.