Product Profile: Hu-Friedy Blog
Advancing Dental Performance and Smiles With a New Blog.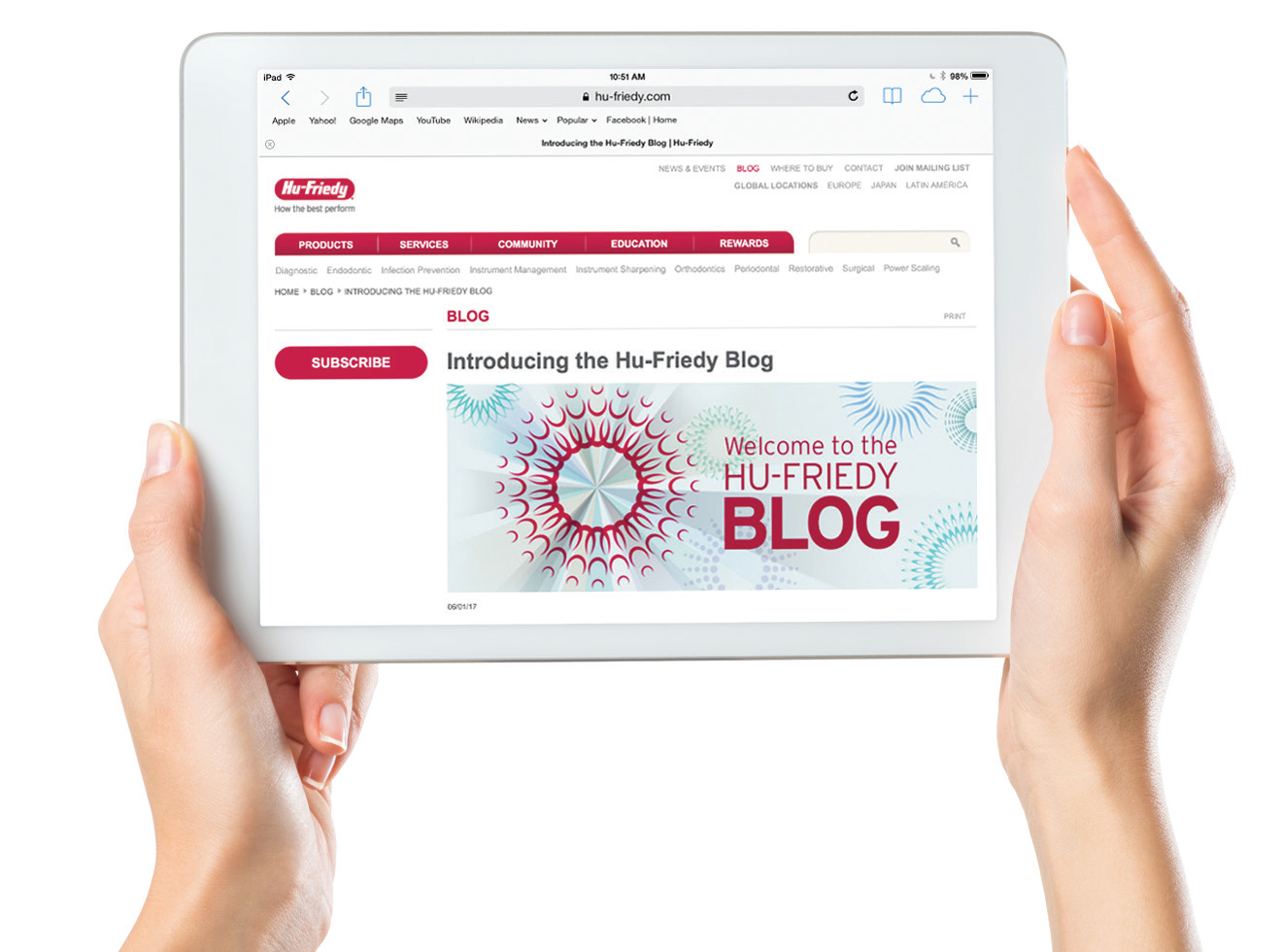 Hu-Friedy, a global leader in dental manufacturing, has launched a company blog with the goal of enhanced digital engagement with the dental community and in support of the company's mission to improve lives by advancing dental performance— smile after smile.
The company believes that for dental professionals to perform at their best, they must have access to the best information. The Hu-Friedy Blog focuses on a broad array of topics, including instrumentation, infection prevention, implantology, and many more. Additionally, the blog addresses issues, such as social responsibility in dentistry, continuing education trends, and new ways for dental professionals to connect and collaborate via social media.
"At Hu-Friedy, we are aware of the tremendous amount of information that is delivered to us through all the various 'screens' we have at our disposal today," shares Ron Saslow, CEO and Chairman of the Board. "When considering the addition of another source of content to the digital ecosystem, we knew it had to be different in its purpose, significant in its relevance, and fearlessly truthful in its approach."
KEY OPINION LEADERS
A key component of Hu-Friedy's blog is the leveraging of its extensive network of Key Opinion Leaders (KOLs). The company features a point-of-view from one of its 600+ KOLs on every blog post and encourages comments and questions from blog readers and subscribers.
Sharing an additional thought on the blog, Patrick Bernardi, Hu-Friedy's Chief Marketing Officer states, "We are extremely proud of our 100+ year heritage in helping dental professionals perform at their best, as well as the amazing relationships we have built with the best and brightest KOL minds in dentistry. We feel we are uniquely positioned to deliver important information that will make a real difference in the lives of dental professionals."
Read the Hu-Friedy blog at: Hu-Friedy.com/blog.
ABOUT HU-FRIEDY
Founded in Chicago in 1908, Hu-Friedy Manufacturing Company, LLC helps dental professionals perform at their best by producing dental instruments and products designed to function as an extension of each practitioner's skill. Its products—hand-crafted by highly skilled artisans—are known for their precision, performance, longevity, reliability, and quality. Headquartered in Chicago, Hu-Friedy products are distributed in more than 80 countries and the company maintains offices in Germany, Italy, India, China, and Japan.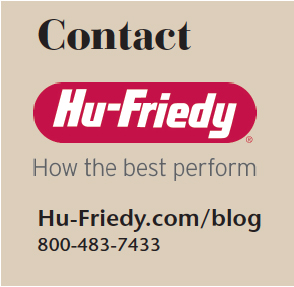 ---
From Dimensions of Dental Hygiene. November 2017;15(11):54.