November 2017 Marketplace
A listing of featured products.
SHARPEN-FREE INSTRUMENTS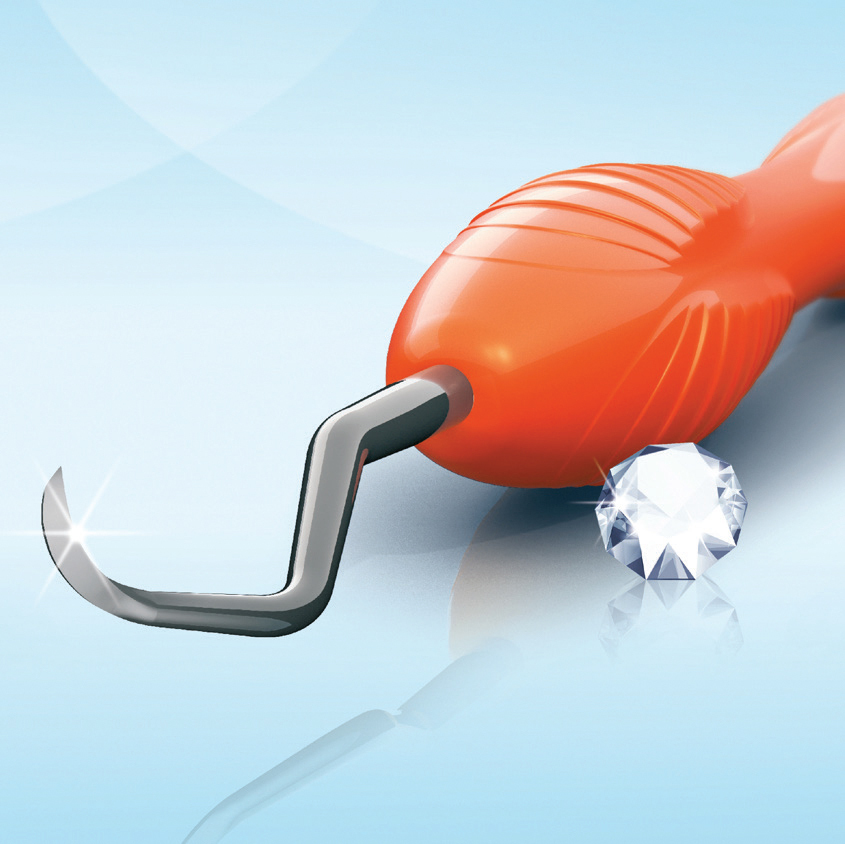 LM-Dental
, St. Ignatius, Montana, has introduced new Sharp Diamond sharpen-free hygiene instruments. They feature innovative super-hard micro-coated tips that eliminate the need for sharpening. The instruments feature large-diameter handles with medical-grade silicone surfaces that are designed to reduce hand fatigue and strain. Instruments are color-coded for quick and easy identification. The Sharp Diamond instrument line features two scalers, a universal Gracey, and mini Gracey curets. 406-745-3746; 
lm-dental.com
.
BATTERY-OPERATED SHARPENER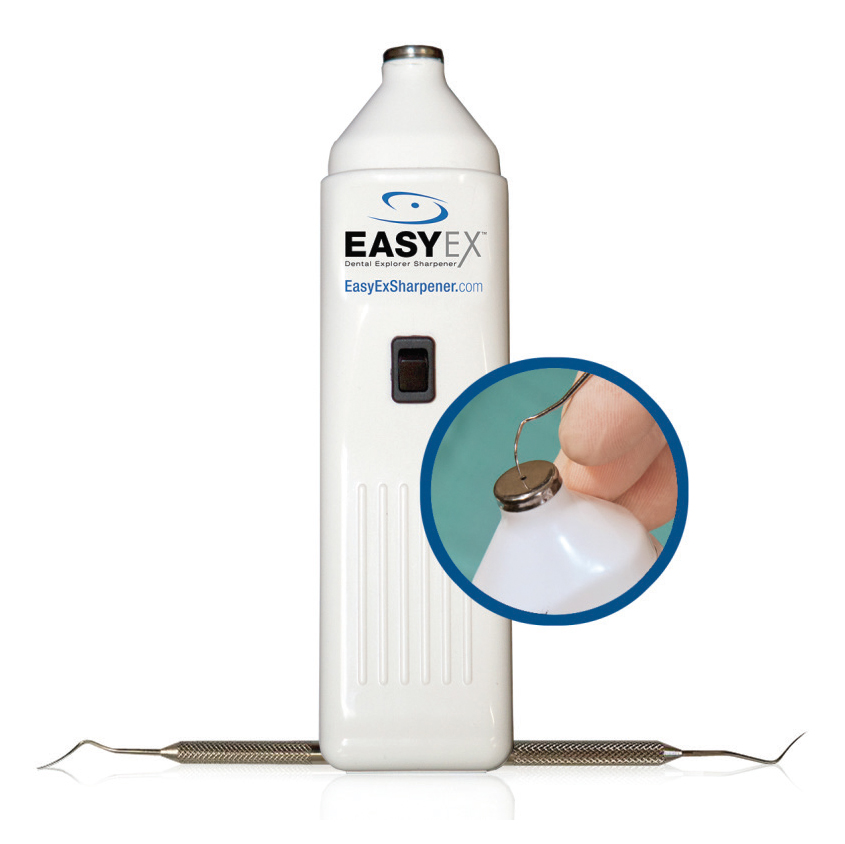 Easy Enterprises, Chico, California, offers a handheld, battery-operated EasyEx Dental Explorer Sharpener. Designed to make sharpening explorers quick and easy, this compact device restores explorers to needle-point sharpness with the push of a button to improve diagnostic results and caries detection. Just put a sterilized explorer tip inside the hole located on the nose cone with the tip perpendicular to the hole. With light fingers, slowly twist the EasyEx back and forth and the result is a resharpened explorer in 2 seconds to 3 seconds. 888-572-5560; easyexsharpener.com.
ANTICARIES TOOTHPASTE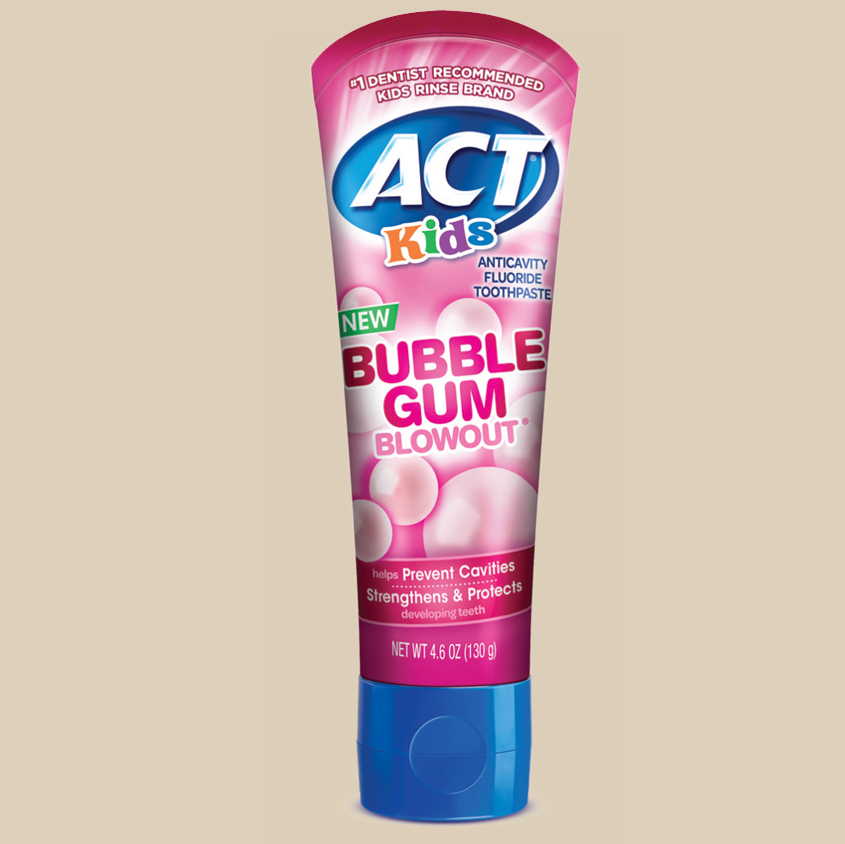 Chattem, Chattanooga, Tennessee, helps make brushing a pleasant experience with ACT Kids Anticavity Fluoride Toothpaste. The fluoride toothpaste specially developed for children strengthens and protects developing teeth and helps prevent caries. Kids will appreciate the taste bud-pleasing flavors: bubble gum blowout and fruit punch. 800-366-6833; actoralcare.com.
DIGITAL X-RAY SENSORS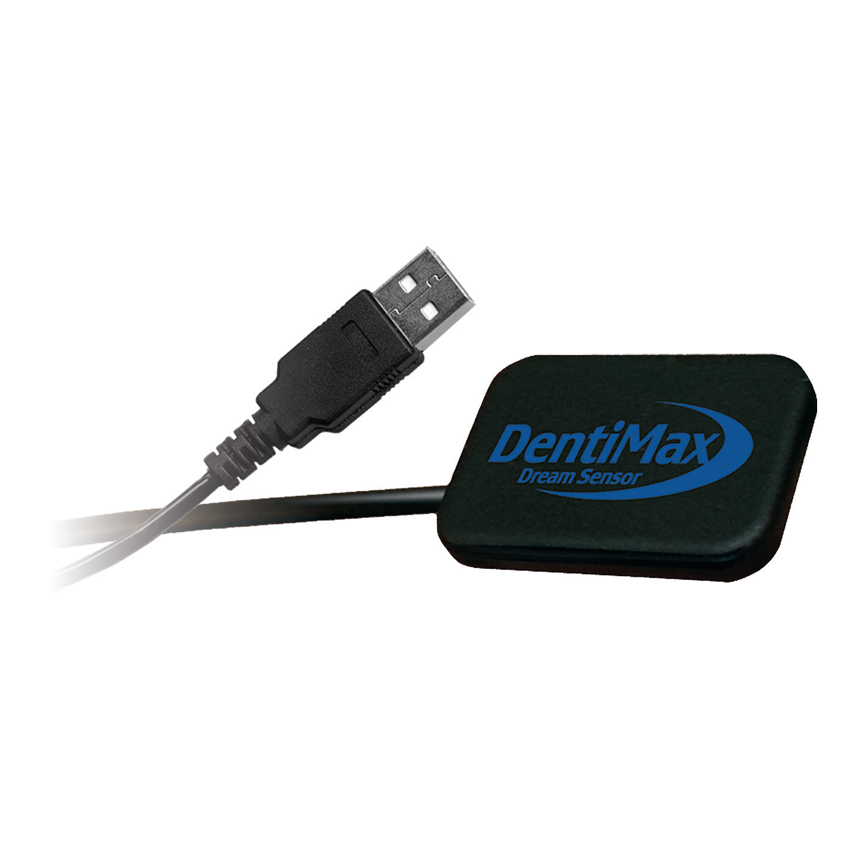 DentiMax, Mesa, Arizona, makes DentiMax Digital Sensors, which produce crystal-clear X-ray images while also providing patient comfort. Measuring only 5.41 mm, DentiMax Digital Sensors are one of the thinnest complementary metal-oxide semiconductor sensors on the market. These sensors work with all versions of Windows and bridge to virtually all practice management software systems. They can be purchased separately or as part of a bundle that includes everything required to capture, store, and diagnose patient X-rays. 800-704-8494; dentimax.com.
HIGH-VOLUME EVACUATION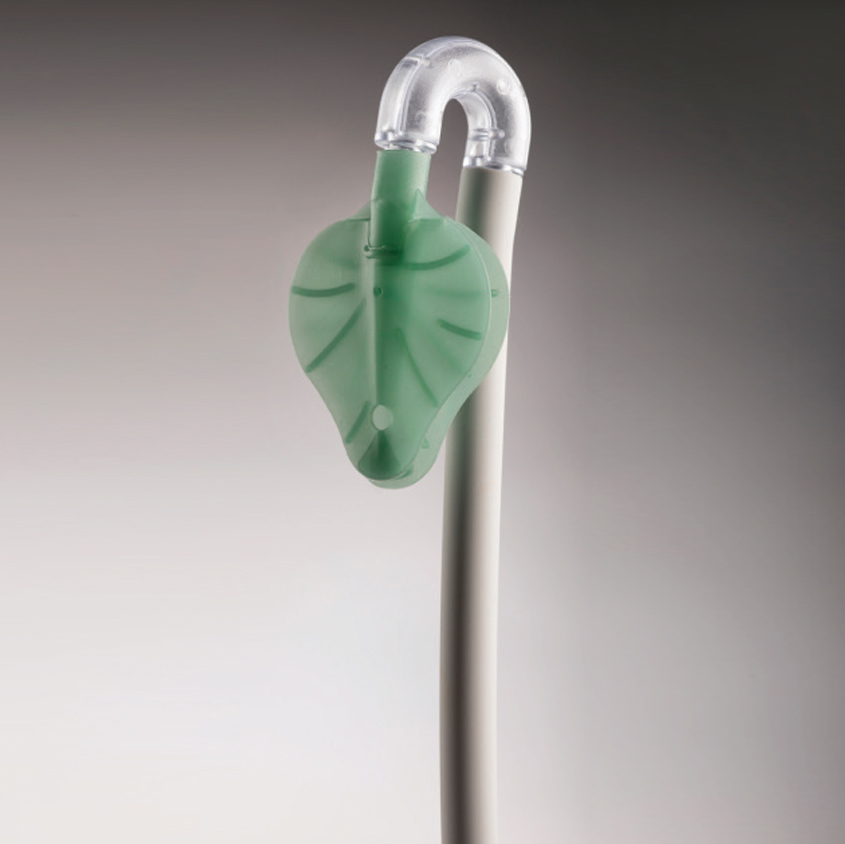 Kulzer, South Bend, Indiana, has become the exclusive marketer of Innovative Dental Technologies' ReLeaf and Lingua- Guard product lines. ReLeaf is a high volume evacuation (HVE) system that connects easily to existing dental vacuum systems and provides efficient and comfortable hands-free suction during dental procedures. This system is said to allow patients to move their heads and communicate without affecting suction. LinguaGuard, a disposable add-on that allows clinicians to retract and protect the tongue during suction by attaching it to the vented end of the HVE straw, gives clinicians a free hand to help reduce chairside working time. 800-431-1785; releafdental.com.
HYPERSENSITIVITY VARNISH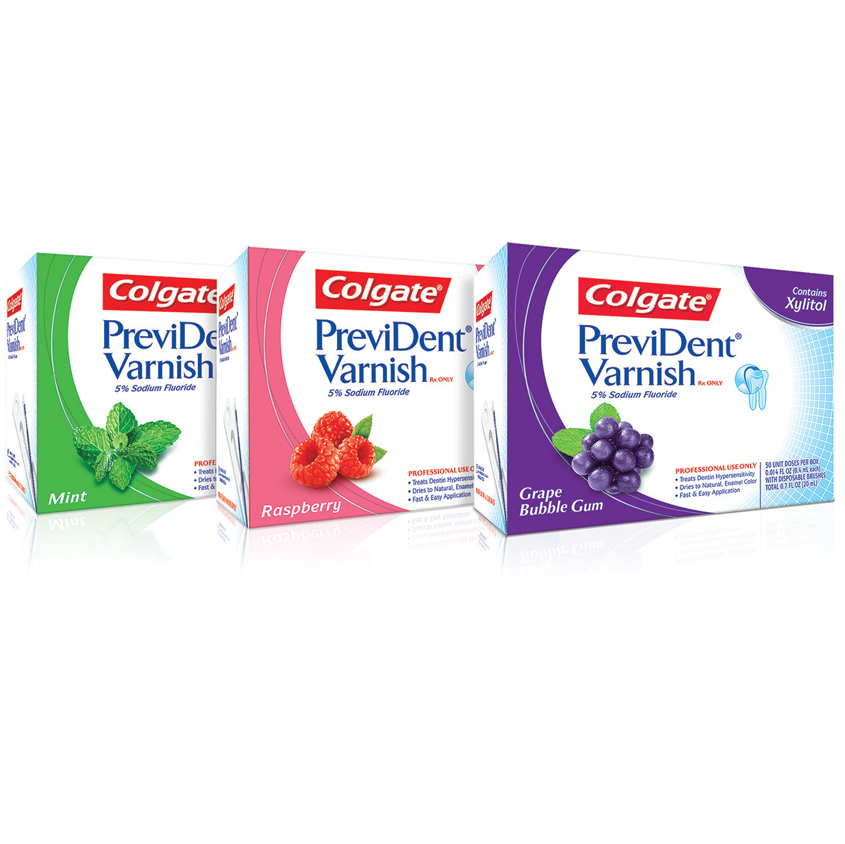 Colgate Professional, New York, offers a fluoride therapy system to provide dentinal hypersensitivity relief, PreviDent Varnish. This 5% sodium fluoride varnish contains 22,600 ppm fluoride and comes in a ready-to-use unit dose, delivering smooth, easy, and quick application. Indicated for the treatment of dentinal sensitivity, PreviDent Varnish with xylitol dries to natural enamel color and is available in grape, bubble gum, raspberry, and mint flavors. 800-226-5428; colgateprofessional.com.
---
From Dimensions of Dental Hygiene. November 2017;15(11):59.