Season of New Beginnings
Spring has arrived, which always evokes thoughts of renewal and rebirth.
Spring has arrived, which always evokes thoughts of renewal and rebirth. After winter months that are often cold and seemingly never-ending, we welcome spring for its warmth and uplifting spirit. This sense of renewal can also relate to the dental hygiene profession and career opportunities, too.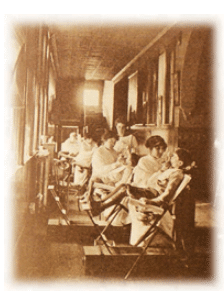 Think back to a few years ago. Did you envision there would be opportunities to practice in nontraditional settings such as hospitals? Did you think that one day you might be able to work as a midlevel practitioner to improve access to care for the most vulnerable in our society? Did you dream that your scope of practice might include the administration of dermal fillers? While these situations may not yet be widespread across the country, they are happening. I've met several dental hygienists who work in hospital settings where they not only provide oral health care to patients but also train the medical team on proper oral hygiene techniques. Midlevel practitioners are working in several states, most notably Minnesota and Maine, with more than a dozen states introducing legislation to create this category of licensure in the past year. And the Nevada State Board of Dental Examiners is reviewing a recommendation that dental hygienists can safely administer Botox and dermal fillers.
Would we all want to engage in these opportunities? Probably not. But that doesn't mean we shouldn't support our colleagues who do. The dental hygiene profession started primarily to educate school children about oral health. In the early days, dental hygienists focused on oral health instruction, with therapeutic procedures taking secondary im portance. That was in 1913 and times have changed. In fact, Alfred C. Fones, DDS, the "father of dental hygiene" once said, "Every dental hygienist must have her mind open to everything that is progressive." Of course, if Dr. Fones was alive today he would rephrase that to say "her or his mind…"
As we celebrate spring and its promise of new beginnings, let's do the same for the dental hygiene profession. Embrace the change that is taking place. It is leading us to a new beginning.
Jill Rethman, RDH, BA
Editor in Chief
[email protected]
---
From Dimensions of Dental Hygiene. April 2016;14(04):10.