On the Shoulders of Giants
In recent months, we've lost two amazing colleagues and friends— Connie Drisko, RDH, DDS, and Roberta L. Shaklee, RDH, DDS.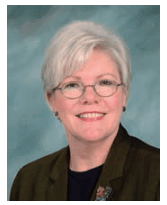 In recent months, we've lost two amazing colleagues and friends—Connie Drisko, RDH, DDS, and Roberta L. Shaklee, RDH, DDS. Both were members of Dimensions of Dental Hygiene's Editorial Advisory Board since the journal's first issue. Both were distinguished clinicians who focused on doing what was best for patients. And both were dental hygienists before they became dentists and then periodontists. It's fitting that this issue of Dimensions, published during National Dental Hygiene Month, contains a special supplement on how the profession is moving forward. As dental hygiene continues to advance, it's important to recognize that without the support of dental colleagues like Drisko and Shaklee, progress would be difficult—if not impossible. They never forgot their dental hygiene roots and were strong champions for furthering dental hygiene education and practice.
Drisko was a dental hygiene professional for 16 years before she attended dental school at both the University of Maryland School of Dentistry in Baltimore and University of Missouri-Kansas City School of Dentistry. Drisko served as dean of the College of Dental Medicine at Georgia Regents University in Augusta for 10 years before moving to the school's Office of Advancement, where she continued to raise support for the dental school.
Shaklee began her career as a dental assistant before ultimately opening her own periodontal practice in Denver. A full-time clinician, she gave back by teaching at the University of Colorado School of Dentistry in Aurora and becoming involved in organized dentistry. Shaklee was the first woman to hold an executive office in the Metropolitan Denver Dental Society, where she was a past president.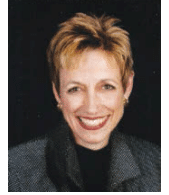 I was fortunate to cross paths with both of these incredible women numerous times. I shared the podium with Drisko on a few occasions, and Shaklee gave me one of my earliest starts as a speaker when she recommended me for the Rocky Mountain Dental Convention in the mid-1990s. Drisko, Shaklee, and I also served on advisory boards together. I was in awe of them, yet they treated me as a colleague and friend.
Isaac Newton said, "If I have seen further, it is by standing on the shoulders of giants." The passing of these two icons gives true meaning to this quote. Our dental hygiene world is so much richer because they were part of it. We have lost two giants, but their legacies live on.
To remember Dr. Drisko, you can contribute to the Georgia Health Sciences Foundation in her name, where funds will help meet the oral health needs of children. Contact: Georgia Health Sciences Foundation, 1120 15th Street, FI-100, Augusta, GA 30912.
To remember Dr. Shaklee, you can contribute to the Dr. Roberta Shaklee Periodontal Excellence Award, which recognizes an outstanding dental hygiene student from the Community College of Denver. Contact: CCD Foundation, Paige McEvoy, 4821 East Missouri Avenue, Denver, CO 80246.
Jill Rethman, RDH, BA
Editor in Chief
[email protected]
From Dimensions of Dental Hygiene. October 2014;12(10):10.