The Aloha Spirit 
This is such a bittersweet time of year.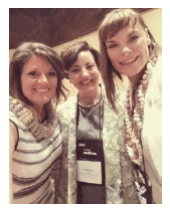 This is such a bittersweet time of year. While preparing for holiday celebrations and gatherings, I often remember those people who are no longer with us and others I've met who have made a lasting impact on my life. This holiday season is especially poignant for me. Before the year's end, I will be living in a new home in a new state, and leaving my dental hygiene colleagues—my ohana, or family—from Hawaii.
To say they have influenced me is an understatement because I have learned so much from them. During the 17 years I have lived in Hawaii, the aloha spirit has been ingrained in my soul. It's difficult to explain this concept to those who have not spent much time in Hawaii. Visitors to the islands can feel a hint of aloha when they vacation here, but the experience of living it is something else altogether.
Most malahini (nonlocals) think of the word aloha as meaning love, hello, or goodbye. But it is much more. Aloha is an inner peace that comes from knowing you are part of a large ohana, whose members support and empathize with one another. It's embracing life's challenges and meeting them with determination and commitment—always mindful of your values and principles. Aloha is recognizing the beauty around you and perpetuating it. It's honoring those who have come before you and advising those who are waiting in the wings. Aloha is realizing that what's most important is to go to sleep each night knowing that you've done your best to make a difference.
Even though I am physically leaving my friends, mentors, and soul mates, they will always be with me. Their smiles, kindness, generosity, spirit, and love are forever in my heart. One of the main tenets of aloha is to share it with everyone you interact with in daily life—and now it's up to me to bring the Hawaiian spirit to my new surroundings and spread it around the mainland. As Hawaii's Queen Lili'uokalani wrote in the song Aloha 'Oe, "Farewell to thee, farewell to thee…until we meet again."
Jill Rethman, RDH, BA
Editor in Chief
[email protected]
From Dimensions of Dental Hygiene. December 2014;12(12):10.