A Grateful Reflection
The first time I met Nancy Goorey, DDS, I was more than a little anxious. Actually, I was terrified.
The first time I met Nancy Goorey, DDS, I was more than a little anxious. Actually, I was terrified. The occasion was an in-person interview that would determine my acceptance to dental hygiene school. Dr. Goorey was the director of the program at The Ohio State University in Columbus, and her reputation preceded her. A female dentist during a time when the overwhelming majority of dentists were male, I listened to her with rapt attention. And yet, she had a calming manner that put me at ease even in that stressful situation. While I had no idea whether I would be admitted to the dental hygiene program, I knew this amazing lady was someone I should try to emulate no matter the outcome of our meeting.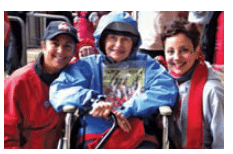 I last saw Dr. Goorey 2 years ago at an Ohio State football game. I didn't know it would be our last meeting, but I had a feeling it might. Though I hadn't seen her in years, I recognized her face immediately. She was older and frail but she still carried herself with unmistakable grace and poise, and her inner light shone through. As I introduced myself, she looked at me and said, "Of course, Jill…I remember you well." Wow.
Dr. Goorey passed away on September 10. It's only fitting that I commemorate her as we celebrate National Dental Hygiene Month. It is because of Dr. Goorey that I've been blessed to have an incredible career as a dental hygiene professional. I've been a clinician, speaker, author, editor, and national leader. I've traveled the world on behalf of dental hygiene and have loved every minute. And Dr. Goorey made it all possible. She not only touched my life but the lives of countless other dental hygienists who she taught during her more than 30 years at Ohio State—17 of those spent as the director. She no doubt inspired many others as the first female president of the American Association of Dental Schools (now the American Dental Education Association) and through her work for several service organizations.

Certain people come into our lives and change us forever. We may not realize it at the time, but because of them our future will be dramatically different and undeniably better. Thank you, Dr. Goorey, for entering my life, giving me a chance, and securing my future. I will never forget your wisdom and kindness, and I am forever grateful to you.
— Jill Rethman, RDH, BA
     Editor in Chief  
  jrethman@belmontpublications.com
---
From Dimensions of Dental Hygiene. October 2015;13(10):10.