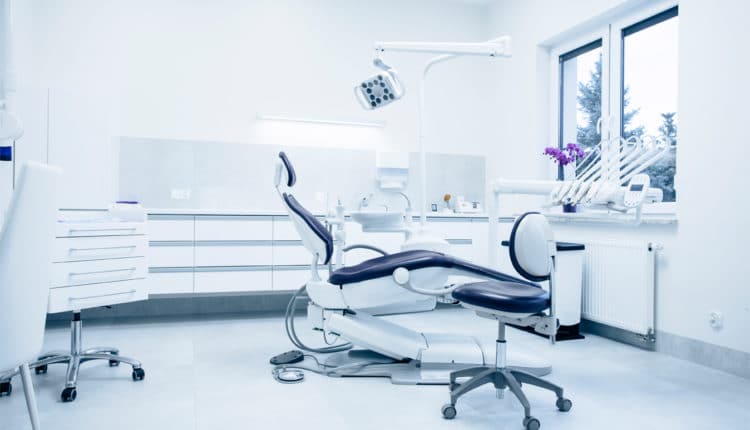 The Case for a Doctoral Degree
By offering further education in dental hygiene, the science 
and practice of the profession will advance.
As the profession of dental hygiene continues to evolve, doctoral degrees will become necessary to meet the current demands for advanced research, integration into complex healthcare systems, and qualified dental hygiene educators. Advanced education and a higher level of mastery prepare the graduate to assume positions in academia, healthcare organizations, public health, government, research, and corporate and dental insurance arenas.1 
The doctoral degree is the terminal degree in many healthcare professions. Doctoral graduates have undergone extensive training and education to specialize in their field of study. Those who hold doctoral degrees serve as leaders who work to advance their profession. There are two general types of doctoral degrees in healthcare professions: practice and research; each has a different and specific focus. Practice-based degrees, commonly referred to as professional (or clinical) doctoral degrees, focus on advanced clinical skills and scope of practice. The research-based Doctor of Philosophy (PhD) focuses on conducting original research, testing theories, and adding to existing knowledge. While both types help to advance the profession, with a PhD we can ultimately meet the needs of society by preventing diseases through the advancement of science. 
Focus on Research. The foundation of any discipline—dental hygiene included—is research. From the start of the profession, dental hygienists have not prioritized building a unique knowledge base. Dental hygiene has developed some characteristics of a discipline; however, the conduction of research by dental hygienists has been limited and is often not situated within theoretical or conceptual frameworks.2 Therefore, most of the research that has shaped dental hygiene was conducted by other health disciplines. 
As research builds the discipline of dental hygiene, the profession demonstrates its value to society through the provision of service and care, and, ultimately, improved oral health.3,4 As the profession accumulates distinctive knowledge and applications of existing knowledge, it gains autonomy and relative independence.5 PhDs will aid in the advancement of science and practice of dental hygiene by increasing the body of knowledge through original research and testing existing theories unique to the discipline.6 Theories can help us understand the nature of targeted behaviors, from the processes of change to the effects of external influences. They can help us identify the most suitable targets for programs, best methods for accomplishing change, and outcomes of evaluation.7 Doctoral-prepared dental hygienists will not only focus on theories related to behavior but will build on the scientific evidence for the improvement of clinical practice, disease etiology and prevention, and the health of our patients. Dental hygienists with PhDs in the discipline will be able to serve as researchers, studying modalities and outcomes to improve dental hygiene care in these areas.
Integration Into Complex Healthcare Systems. Doctoral degrees are necessary for the profession of dental hygiene to meet the demands of the changing healthcare system. As an outcome of medical intervention, the healthcare system is continually evolving and becoming more complex. The transformation of the healthcare delivery system and the changing health needs of an increasingly diverse and aging population with uneven access to medical care will impact how healthcare services are delivered.8 Dental hygienists will need to develop and analyze health policy initiatives for the effectiveness in preventing and controlling oral diseases and reducing health disparities within the healthcare delivery system.9 
Oral-Systemic Link. As a result of the complex healthcare system and the relationship between dental health and overall health, oral health will become more frequently integrated into primary care. The oral-systemic link refers to the connections between periodontal diseases and systemic diseases, such as cardiovascular disease, diabetes, respiratory disease, hypertension, kidney disease, rheumatoid arthritis, pregnancy complications, and a variety of cancers. Periodontal diseases cause inflammation in parts of the body beyond the oral cavity.10 Periodontal and systemic diseases share many common risk factors, including smoking and poor diet.11 Research at the doctoral level can further explain these symbiotic relationships to help prevent disease and comorbidities. Dental hygienists will need to be prepared to integrate solutions that support oral health and the oral-systemic link within the complex healthcare delivery system. 
Interprofessional Collaboration. As patient care becomes more comprehensive, healthcare providers will need to depend on each other to manage the myriad conditions patients present with. Because most healthcare providers specialize in one aspect of a patient's care, collaboration among healthcare professionals becomes vital. A doctoral degree will provide dental hygienists with the opportunity to advance alongside other healthcare professions. Dental hygienists will need to be well-versed in risk assessment, health literacy, population health, and health policy at the doctoral level. These focus areas will help dental hygienists who have roles in research, leadership, decision making, and organizational management.12 Feeling comfortable with medical diseases and the appropriate language or cultural protocol in medicine will greatly enhance dental hygienists' experience in interprofessional collaboration.13
DENTAL HYGIENISTS WILL NEED TO BE PREPARED TO INTEGRATE SOLUTIONS THAT SUPPORT ORAL HEALTH AND THE ORAL-SYSTEMIC LINK WITHIN THE COMPLEX HEALTHCARE DELIVERY SYSTEM.
Cultural Competence. As the population in the United States becomes increasingly diverse, dental hygienists will need to be able to provide care to patients of varied cultural backgrounds.14 Culture is a way of life for a group of people—the behaviors, beliefs, values, and symbols that they accept and that are passed along by communication and imitation from one generation to the next.15 At the graduate level, dental hygienists can develop theories for inclusive programs for those in need and focus on preventive therapies for diverse populations.
In order for dental hygienists to meet the needs of the increasingly diverse population, cultural competency becomes more vital to care. Within dental hygiene education, cultural competency may be taught with a focus on patient care. While that is important, doctoral-level education will allow dental hygienists to look at cultural competency beyond patient care and integrate cultural humility, diversity, and inclusion in research, teaching, service, advocacy, policy, administration, and public health.16 
Doctoral-Prepared Dental Hygiene Faculty. Many dental hygiene programs are facing faculty shortages. A lack of qualified applicants is the main reason for recruitment difficulty.17 The Commission on Dental Accreditation has set minimum standards for dental hygiene faculty. However, program directors may require higher qualifications, such as advanced or terminal degrees.18,19 Other qualifications may include political and legislative knowledge, experience in alternative teaching methods, and skills in research, leadership, communication, and technology.20 
An applicant who holds a PhD in Dental Hygiene would be well-rounded with a discipline-focused academic background and the necessary skill set to apply theory and evidence-based methods as well as the ability to mentor incoming students. The advanced preparation produces an applicant with expertise in the discipline. This expertise will be beneficial for students who are interested in achieving a higher level of research and grant-writing skills, creating public health initiatives, or entering nontraditional roles in the field.21,22 A deficiency in faculty requirements will inhibit the quality of dental hygiene education and practice.
The demand on dental hygiene is evolving, requiring more from dental hygienists than ever before. To meet this demand, the level of education obtained must progress. A PhD in Dental Hygiene could fulfill these needs by advancing the science and practice of the discipline through original research, testing theories, and adding to the existing knowledge base. Doctoral-prepared dental hygienists will meet the demands of the evolving healthcare system by preparing them to collaborate with other health professionals, address the oral-systemic link, and improve cultural competency. The advancement of dental hygiene begins with qualified, doctoral-prepared dental hygiene faculty who will encourage students to continue to advance and develop the profession. It is through these efforts that dental hygiene will remain valuable.
From Dimensions of Dental Hygiene. February 2022;20(2):14-15.