Ambassadors Up Close: Shoot for the Stars
Inspired by her own dental hygienist, Dimensions of Dental Hygiene Brand Ambassador Karley Morin, RDH, is excited about all that dental hygiene has to offer.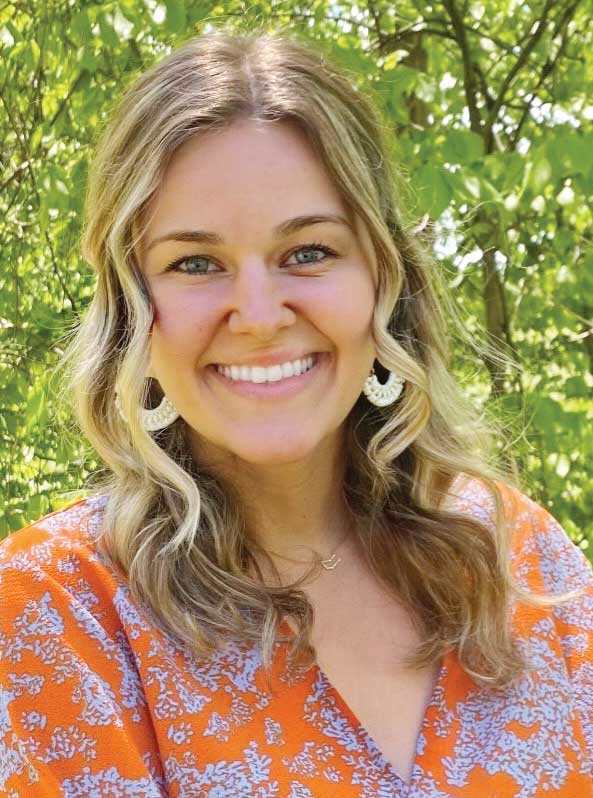 After graduating from Hudson Valley Community College with an Associate of Applied Science in Dental Hygiene degree and passing the board Commission on Dental Competency Assessments and National Board of Dental Hygiene exam, Karley Morin, RDH, jumped into clinical practice in her home state of Massachusetts. A lifelong and enthusiastic learner, she is excited about what's to come for the profession of dental hygiene and her own personal career in the field.
Morin's interest in dental hygiene was piqued as a child when she enjoyed seeing her dental hygienist.
"I have had the same dental hygienist my entire life. She is caring, compassionate, and always makes me feel comfortable during my appointments. As I got older, I asked her why she loves her job so much. Her response was 'I am changing my patients' lives one visit at a time' and that has stuck with me ever since," Morin shares.
With a passion for helping people and making a difference in her community, she knew dental hygiene was the right choice for her. Morin continues to emulate her own dental hygienist, noting, "She is the reason I was motivated to choose this career and the type of clinician I strive to be."
Thus far, Morin has enjoyed working in clinical practice, particularly when she sees patients who were once struggling with deep probing depths make a commitment to daily self-care and then seeing the fruits of their labor at the next recare appointment. "The positivity and excitement in the room when you share their improvements is why I love my job so much!" she exclaims.
Of course, not every appointment can be this positive, and Morin explains that she finds the most challenging part of clinical practice is treating patients struggling with dental anxiety. She goes out of her way to ensure these patients are as comfortable as possible.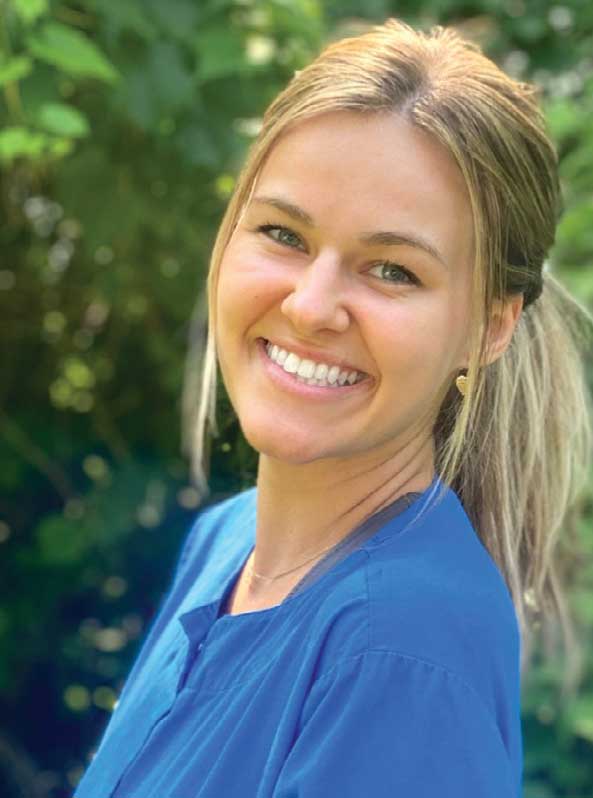 "Building rapport is very important because it allows anxious patients to gain trust and feel confident with me as their provider. That means everything to me," Morin notes.
While a fairly new member of the profession (she began practicing in 2021), Morin already sees changes ahead in treatment options and scope of practice.
"I hold a dental hygiene license in two  states and I have always found the different limitations in each to be daunting. In Massachusetts, we are able to administer local anesthesia nerve block injections. However, in New York, we are only able to administer local infiltration injections and nitrous oxide. I think in the future, if we continue to advocate for consistency in each state, we can have positive outcomes in changing these limitations," she says.
Morin hopes to remain in the profession of dental hygiene for many years to come. She is planning on returning to school to earn a Bachelor of Science in Dental Hygiene so she can explore career opportunities outside of the operatory. "Whether it is working in education, public health, pharmaceutical sales, or dental supply sales, I am excited about the wide array of opportunities within the dental field," she exclaims.
Morin also wants to mentor the next generation of dental hygienists by serving as a role model and encouraging future clinicians to stick with it, even when dental hygiene school seems overwhelming.
"The complexities and challenges of dental hygiene school provide you with the opportunity to grow into the best version of yourself. It may be difficult at times, but I wouldn't be the clinician that I am today if it wasn't for the journey that got me here. Shoot for the stars because you can do anything you set your mind to in this profession!" Morin advises.
It will be exciting to see where Morin's career takes her. Whether she is in the operatory caring for patients, studying for her next degree, or enjoying time golfing and hiking, she will undeniably do her best.
From Dimensions of Dental Hygiene. August 2022; 20(8)13.