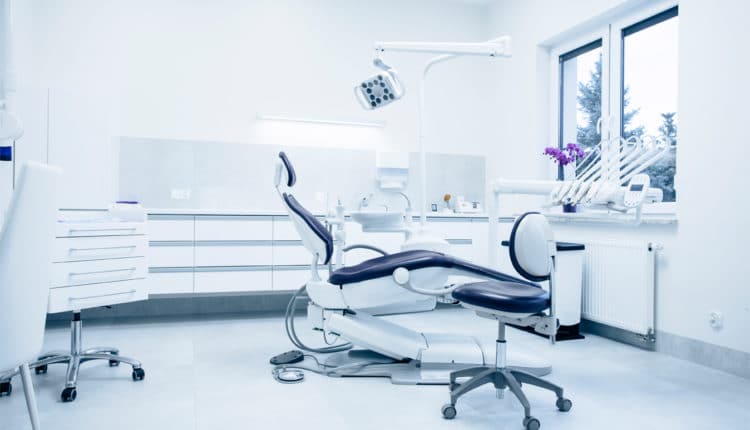 A Q&A With Tracy Kiaski, RDH
She shares her experience about working as a dental hygienist in a medical setting.
Q. Why did you decide to work in a medical clinic as opposed to a dental setting?
A.  My interest was piqued 13 years ago at my daughter's 1-year-old well visit. Her pediatrician was passionate about promoting oral health to his patients. He knew the importance of preventive dentistry as he saw the devastation of early childhood caries every day. Knowing that his patients visited his office at least once a year—and that most did not have a dental home—he wanted to incorporate a dental hygienist in his medical practice to create an oral health prevention program for his patients.
Working in a pediatric dental practice since graduation, I couldn't agree more. We both knew that something needed to change in health care. State laws and hospital policy made it impossible for a dental hygienist to practice under the supervision of a physician so it was decided that the practice's midlevel providers would add oral health prevention to their already very busy schedules. This experience made me want to "think outside the box" and possibly pave the way for dental hygienists to continue to make more of an impact as an oral disease prevention specialist in the medical community and, in turn, grow health care.
Just like there are other specialties in medicine, (physical therapy, respiratory therapy, dietary, etc..) why aren't WE a part of this care? Medical and dental care are often separated, yet many people are suffering from oral disease that is directly affecting systemic disease development.
Q. What advice can you give to other dental hygienists who might want to work in a medical setting but are unsure of where to start?
A. Never stop learning! Take advantage of any down time in your practice by offering to assist the dentist. We know the preventive side, but it's important to learn the restorative, surgical, fixed, and removeable sides of dentistry. You will not be sorry!
Check your state laws and apply for every certificate/permit that you can get. Many states allow a dental hygienist to work in a hospital/medical setting under the supervision of a doctor/dentist, but most hygienists are unaware of this.
We need to utilize our education and work to the fullest scope of our practice. We can educate the medical professions about the oral systemic link and improve patient outcomes. Moving the dental hygienist from a dental practice setting to more diverse settings is a crucial part of transforming our profession. We have extensive medical knowledge, and our knowledge can truly enhance a multidisciplinary team.
There is a huge world beyond the dental operatory. We should be offering our knowledge and skills to as many people as possible and helping to create a positive outcome in healthcare by improving oral and overall health.
Q. How would you describe your typical day?
A.  What I love most about my position at Wheeling Health Right is that there is no typical day. I work with many different volunteer dentists and dental students. We do all aspects of dentistry. On days that I do not have volunteers working, I see patients for assessments, Xrays, hygiene, and/or toothaches.
A lot of my time is spent earning trust from my patients. Most of them have not had dental care for many years due to financial constraints. They are frightened and in pain. I explain how to manage their pain and infection and what they can expect when they see the doctor.
As a dental hygienist working in a medical clinic, I have a fulfilled, purposeful career. It is extremely rewarding and satisfying to visibly make a positive difference in the lives of the patients we serve.