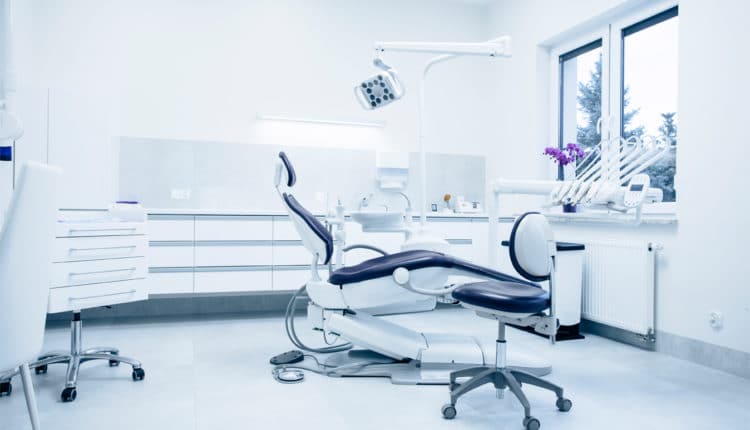 A Dental Health Aide Therapist's Perspective
This midlevel practitioner who works on nontribal land shares her insight into the importance of the dental therapist provider.
Dental therapy is a midlevel oral health practitioner profession. Dental therapists have been successfully working in 54 countries since 1921 when New Zealand began training what were then called "dental nurses."1 In the United States, 13 states have passed legislative measures to allow for the training and practice of dental therapy. In 2004, the first class of dental health aide therapist (DHAT) students returned home to Alaska after completing the DHAT program in New Zealand, and began working in their communities. Alaska then started its own program, the Alaska Dental Therapy Education Program (ADTEP), mirroring the New Zealand model.2
I am a DHAT at the Native American Rehabilitation Association (NARA) of the Northwest Dental Clinic, in Portland, Oregon, and a member of the Chickasaw Nation. I have been a practicing DHAT since graduating in 2019 from the ADTEP. NARA of the Northwest Dental Clinic is an Urban Indian Program (UIP) and a federally qualified health center, so we treat both tribal and nontribal patients. It is the only UIP in Oregon.
Our clinic is unique because I am a DHAT working on nontribal land, which is made possible through the Oregon Health Authority Dental Pilot Project Program whose purpose is to support the delivery of oral healthcare to populations facing barriers to accessing professional dental services. Most DHATs work on tribal lands because of state law requirements (Washington), they are federally certified (Alaska), or they are licensed through their own Tribe. On June 23, 2021, Oregon passed HB2528, directing the Oregon Board of Dentistry to issue dental therapist licenses to qualified applicants. This groundbreaking legislation will eliminate barriers for the people of Oregon. The law will offer state licenses as well as recognize federal certification and tribal licenses. 
Many of NARA's patients are tribally enrolled, which enables the utilization of DHATs. As a DHAT, I can complete simple procedures, leaving more complex treatments for my four dentist colleagues, which enables the clinic to serve more patients. We accept state insurance, such as Medicaid, and some private insurance plans. We work on a sliding fee scale, enabling our patients to access quality care at a price that fits their specific needs.
Dental Health Aide Therapist Training
The ADTEP was accredited on August 6, 2020, by the Commission on Dental Accreditation, making it the first DHAT program in the country to achieve accreditation. A DHAT's training comprises 3 academic school years consolidated into 2 calendar years. Most DHATs are also tribally enrolled, but this is not a requirement. 
At the ADTEP, students are trained in motivational interviewing. This method puts patients' care and treatment into their own hands, instead of the traditional method of telling patients what to do. Cultural awareness is well understood by DHATs, which is paramount as many tribal patients have experienced generational trauma that may hinder the provision of dental treatment. 
The curriculum at the ADTEP is composed of evidence-based research and training to enable students to learn minimally invasive practices. This includes looking at patients' history of caries and assessing their motivation to practice good oral hygiene and/or change their at-home behavior. This training has been especially beneficial during the COVID-19 pandemic, as many minimally invasive techniques limit aerosols. 
Advancing Minimally Invasive Techniques
During this past year, NARA has been using silver diamine fluoride (SDF) to arrest interproximal incipient caries on permanent and primary teeth. Recently, we have begun selectively applying SDF and sealing over incipient caries when indicated. These techniques are backed by years of research, save valuable clinic time, and provide patients with a pleasant experience.3 Providing minimally invasive treatments demonstrates that every visit to the dental clinic does not result in a painful experience. This helps me gain the trust of my patients, a key facet of providing successful care oral healthcare to native populations. 
Growing Dental Therapy Through Organization
As dental therapy grows across the US, so does our organization—the American Dental Therapy Association (ADTA). Its mission is "to support member dental therapists in an effort to provide the highest quality dental care for patients and communities, to promote the profession and status of its members and increase public awareness, to be an official channel of communication on behalf of the members, and to recommend representatives for boards and committees."4 
Our organization has a real need for reliable, reputable support from strong community leaders across the country. Acknowledgement and acceptance of dental therapy without boundaries will come hand in hand with support for our organization as a whole. The ADTA will expand greatly by joining larger dental conferences to share knowledge of our organization. We are in the process of looking for a fiscal sponsor as well, to help guide our growing association.
Moving Forward
As a DHAT working on nontribal land, I want to demonstrate the benefits of dental therapy and engender the trust of the entire community. I was recently accepted as a member of the Dental Therapy Rules Oversight Committee, enabling me to be part of history in the making. I am looking forward to witnessing dental therapy grow in our country, and I feel very fortunate and humbled to see it happen. 
References
Nash DA, Friedman JW, Kardos TB, et al. Dental therapists: a global perspective. Int Dent J. 2008;58:61–70.

 

Ballweg R, Fiset L. The Alaska model of dental therapy. Perspectives on the Midlevel Practitioner. 2019;6(11):22—24.
Yasmi C, Niederman R. Evidence-based dentistry update on silver diamine fluoride. Dent Clin North Am. 2019; 631:45–68.
American Dental Therapy Association. A Few Words About Us. Available at: aaofdt.org/about. Accessed October 25, 2021.

 
From Dimensions of Dental Hygiene. December 2021;19(12)10-11.