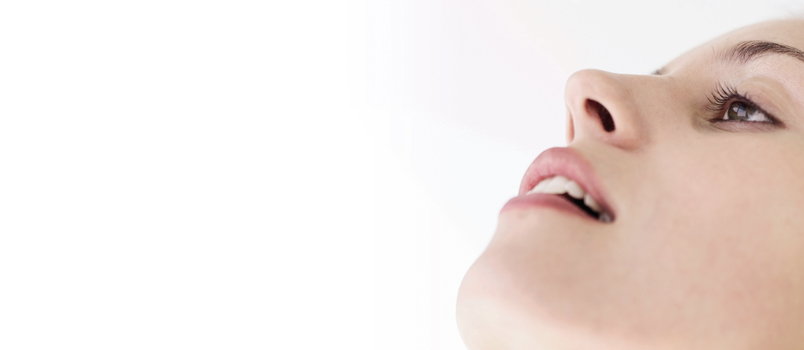 A Closer Look at Mouthrinses
This adjunct to self-care regimens can help patients improve their oral health.
The use of mouthrinses can benefit patients' oral health in a variety of ways—from reducing caries risk to supporting periodontal health. Therapeutic mouthrinses are meant to inhibit oral disease, such as caries and gingivitis. They contain chemotherapeutic agents designed to reach hard or soft tissues and ingredients may be added to increase the longevity of therapeutic action.1Cosmetic mouthrinses are typically indicated to freshen breath, remove stain, and improve the appearance of teeth. They may include botanical ingredients to combat oral malodor. Depending on the intended outcome, each mouthrinse contains its own proprietary combination of ingredients.
Mouthrinsing is not a replacement for mechanical plaque removal, but it can serve as a helpful adjunct, especially among patients who struggle with effective self-care and prefer the ease of mouthrinse use.2,3 
CETYLPYRIDINIUM CHLORIDE
A broad-spectrum antiseptic, cetylpyridinium chloride (CPC) has been traditionally used to combat oral malodor.4 CPC, a quaternary ammonium compound, is approved by the United States Food and Drug Administration (FDA) as an antimicrobial agent for controlling plaque-induced gingivitis when used in the range of .045% and 0.1%.5 CPC adheres to biofilm's surface, helping to reduce the buildup of plaque.6 The substantivity of CPC is between 3 hours and 5 hours. CPC-containing mouthrinses have some side effects. Studies report staining of the teeth and tongue, gingival irritation, and increased risk of aphthous ulcers.7,8 
HYDROGEN PEROXIDE
Hydrogen peroxide remains the most widely used whitening agent in cosmetic mouthrinses due to patient demand for whiter, brighter teeth. Hydrogen peroxide is effective in whitening teeth due to the ability to easily pass into the dentin and break down the molecules that cause tooth discoloration.9 This process occurs when hydrogen peroxide reacts with the organic material in the tooth enamel.10Long-term use of mouthrinses containing hydrogen peroxide may cause adverse effects on soft tissues.11
ALCOHOL
All mouthrinses with the American Dental Association (ADA) Seal of Acceptance designated as antiplaque and antigingivitis medicaments contain alcohol.12 Alcohol, or ethanol, is commonly added to mouthrinses and serves multiple purposes. Ethanol helps to dissolve the mouthrinse's active ingredients and it acts as a preservative to create a longer shelf life. Misinformation abounds about whether the alcohol in mouthrinses causes xerostomia. Research shows, however, that this is not the case.12–14 Two studies found that rinsing with an alcohol-containing mouthrinse did not negatively impact salivary flow.13,14 Patients who have or are recovering from alcohol addiction are contraindicated for alcohol-containing mouthrinses.12
FLUORIDE
Products containing fluoride reduce caries risk among adults and children when used as instructed. Fluoride mouthrinses primarily work by protecting the teeth from harmful acids. These mouthrinses reduce the numbers of caries-causing bacteria, including Streptococcus mutans, and help remineralize soft enamel.15–17 Fluoride uptake is directly related to the mineralization of tooth structure. Hypomineralized areas of enamel absorb fluoride at a higher rate than healthy enamel. The hypomineralized areas incorporate into hydroxyapatite structures to become fluorapatite. The areas remineralized by fluoride are stronger than the original enamel.18 Mouthrinses containing stannous fluoride also offer antimicrobial properties.
CHLORHEXIDINE GLUCONATE
Chlorhexidine gluconate (CHX) is effective in controlling plaque and inhibiting bacterial colonization.15,19 It has a broad antibacterial effect by causing cell lysis. CHX mouthrinse is available by prescription and can reduce gingivitis and S. mutans in the oral cavity. An alcohol-free version is available.
DELMOPINOL HYDROCHLORIDE
Delmopinol hydrochloride is available in a mouthrinse. Delmopinol does not kill bacteria and is not considered an antibacterial agent, but rather it slows the formation of the pellicle layer, making it more difficult for plaque and bacteria to adhere to the tooth's surface. Delmopinol also interrupts the plaque matrix formation, which makes plaque removal easier for patients.20,21 
SODIUM HEXAMETAPHOSPHATE
Sodium hexametaphosphate chemically removes existing stains, as well as helps to prevent new stain formation.22 Originally added to fluoride dentifrices, sodium hexametaphosphate is now available in mouthrinses.
CHLORINE DIOXIDE
A nontoxic broad spectrum microbiocide, chlorine dioxide is a mouthrinse ingredient typically used to fight oral malodor. Its ability to inhibit plaque proliferation and reduce gingivitis is currently under investigation.15,23,24
ESSENTIAL OILS
Research demonstrates that the combination of essential oils thymol, eucalyptol, menthol, and methylsalicaylate inhibit enzyme activity and disrupt the cell wall.25 For oral hygiene treatment, essential oil mouthrinses are safe and effective at killing a variety of bacteria quickly.25 They also provide plaque and gingivitis benefits. While essential oil mouthrinses do not have the same substantivity as CHX, they do not cause staining.
OTHER INGREDIENTS
A growing number of patients may be interested in a more holistic approach to oral health care. While there is no universal definition of what constitutes "natural," many mouthrinses are free of preservatives, colors, artificial sweeteners, and stabilizers.15 A new ingredient, chitosan-argininamide, is being used in mouthrinses to remove oral contaminants and promote healthy gingiva. Research suggests that chitosan may have wound healing and antimicrobial properties.26,27
The addition of ingredients, such as peppermint oil, tea tree oil, lemon peel oil, and aloe vera, may provide benefits. For example, one study found that a natural mouthrinse containing aloe vera (plant known for its soothing qualities), calendula (anti-inflammatory agent), goldenseal (herb with antibacterial properties), and grapefruit seed (antimicrobial agent) was successful against the proliferation of these oral bacteria: Eubacterium nodatum, Prevotella intermedia, Prevotella melaniogenica, Prevotella nigresecens,Tannerella forsythia, and S. mutans.28 On the other hand, the rinse had less efficacy than CHX in addressing gingivitis.
More scientific study is needed to determine the efficacy of new ingredients. Clinicians should consider the scientific evidence in addition to their clinical experience and patient needs when recommending products.29
SAFETY
Only mouthrinses that make therapeutic claims are regulated by the FDA as drugs. Cosmetic mouthrinses are classified as cosmetics.30 Mouthrinses with therapeutic claims must receive FDA approval through a rigorous process, including clinical testing. After completion of the testing, the manufacturer submits an application to the FDA that includes all drug test results, manufacturing information, and the product's proposed label, featuring uses, risks, and instructions for use. The FDA then reviews the information and determines whether the benefits outweigh the risks.
Over-the-counter oral care products can apply to receive the ADA Seal of Acceptance. Products submitted are assessed by members of the ADA's Council on Scientific Affairs and ADA-selected consultants with expertise in the particular product area. Manufacturers are required to provide high-level evidence—such as results from clinical and laboratory research—that demonstrates the product's safety and efficacy per guidelines established by the ADA Council on Scientific Affairs.31,32 The seal is awarded for 5 years. At the 5-year mark, if the manufacturer has made any changes to the product, new data on the product's safety and efficacy must be submitted in order to renew the seal.32 The ADA Seal of Acceptance program is designed to assist consumers and oral health professionals in choosing products that have met stringent safety standards as well as demonstrated effectiveness.31,32 
CONCLUSION
Mouthrinses can serve as important adjuncts in patients' oral hygiene regimens to reduce plaque and gingivitis, prevent caries, and remove stain. With ongoing innovation occurring in mouthrinse formulations, including the introduction of different ingredients more research is needed to determine the effectiveness of these new products.
REFERENCES
Kimbrough-Walls VJ, Lautar CJ.

 

Ethics,

 

Jurisprudence and Practice Management in Dental Hygiene.

 

Boston: Pearson Health Science; 2012.
Wilder RS, Bray KS. Improving periodontal outcomes: merging clinical and behavioral science.

 

Periodontol 2000. 2016;71:65–81.
Silverman S Jr, Wilder R. Antimicrobial mouthrinse as part of a comprehensive oral care regimen. Safety and compliance factors.

 

J Am Dent Assoc. 2006;137(Suppl):22S–26S.
Osso RD, Kanani N. (2013). Antiseptic mouth rinses: an update on comparative effectiveness, risks and recommendations.

 

J Dent Hyg. 2013;87:10–18.
US Food and Drug Administration. Oral health care drug products for over-the-counter human use; antigingivitis/antiplaque drug products; establishment of a monograph; proposed rules.

 

Fed Regist. 2003;68:32232–32287.
Marsh L. Fight gingivitis with therapeutic mouthrinses.

 

Dimensions of Dental Hygiene. 2011;9(11):55–57.
Teng F, He T, Huang S. (2016). Cetylpyridinium chloride mouth rinses alleviate experimental gingivitis by inhibiting dental plaque maturation.

 

Int J Oral Sci.

 

2016;8:182–190.
Eley BM. Periodontology: antibacterial agents in the control of supragingival plaque—a review.

 

Br Dent J.

 

1999;186:286–296.
Micozzi MS.

 

Fundamentals of Complementary and Alternative Medicine.

 

New York: Churchill Livingstone; 2001.
Marshall MV, Cancro LP, Fischman SL. Hydrogen peroxide: a review of its use in dentistry.

 

J Periodontol.

 

1995;66:786–796.
Walsh LJ. Safety issues relating to the use of hydrogen peroxide in dentistry.

 

Aust Dent J. 2000;45(4):257-69.
Spolarich AE, Gurenlian J. Dispel the myths.

 

Dimensions of Dental Hygiene.

 

April 2013;11(4): 20–24.
Fischman SL, Aguirre A, Charles CH. Use of essential oil-containing mouthrinses by xerostomic individuals: determination of potential for oral mucosal irritation.

 

Am J Dent. 2004;17:23–26.
Kerr AR, Katz RW, Ship JA. A comparison of the effects of 2 commercially available nonprescription mouthrinses on salivary flow rates and xerostomia.

 

Quintessence Int.

 

2007;38:e440–e447.
Bruhn A, Newcomb T. The efficacy of therapeutic mouthrinses.

 

Dimensions of Dental Hygiene.

 

2010;8(11):46-49.
Puig-Silla M, Montiel-Company JM, Almerich-Silla JM. Comparison of the remineralizing effect of a sodium fluoride mouthrinse versus a sodium monofluorophosphate and calcium mouthrinse: An

 

in vitro

 

study.

 

Med Oral Patol Oral Cir Bucal. 2009;5:257–262.
Kaneko N, Yoshihara A, Ida H, et al. Influence of a fluoride mouthrinse on mutans streptococci in schoolchildren.

 

Caries Res.

 

2006;40:50–507.
Wilkins E.

 

Clinical Practice of the Dental Hygienist.

 

12th ed. Philadelphia, PA: Wolters Kluwer; 2017.
Ciancio S. The Making of a Mouthrinse.

 

Dimensions of Dental Hygiene. 2008;6(11):36–37.
Neilands J, Troedsson U, Sjödin T, Davies JR. The effect of delmopinol and fluoride on acid adaptation and acid production in dental plaque biofilms.

 

Arch Oral Biol. 2014;59:318–23.
Zee K, Rundegren J, Attström R. Effect of delmopinol hydrochloride mouthrinse on plaque formation and gingivitis in "rapid" and "slow" plaque formers.

 

J Clin Periodontol.

 

1997;24:486–491.
Karadas M, Hatipoglu O. Efficacy of mouthwashes containing hydrogen peroxide on tooth whitening.

 

The Scientific World Journal. 2015: Article ID 961403.
Versteeg PA, Rosema NA, Timmerman MF, Van der Velden U, Van der Weijden GA. Chlorine dioxide and chlorhexidine mouthrinse compared in a 3-day plaque accumulation model.

 

J Periodontol. 2008;79:1395–1400.
Yadav SR, Kini VV, Padhye A. Inhibition of tongue coat and dental plaque formation by stabilized chlorine dioxide vs chlorhexidine mouthrinse: a randomized, triple blinded study.

 

J Clin Diagn Res.

 

2015;9:ZC69–74.
Sharma N, Charles CH, Lynch MC, et al. Adjunctive benefit of an essential oil-containing mouthrinse in reducing plaque and gingivitis in patients who brush and floss regularly: a sixmonth study.

 

J Am Dent Assoc. 2004;135:496–504.
Gómez Chabala LF, Cuartas CEE, López MEL. Release behavior and antibacterial activity of chitosan/alginate blends with aloe vera and silver nanoparticles.

 

Mar Drugs. 2017;15:E328.
Varshosaz J, Taymouri S, Minaiyan M, Rastegarnasab F, Baradaran A. Development and

 

in vitro/in vivo

 

evaluation of HPMC/chitosan gel containing simvastatin loaded self-assembled nanomicelles as a potent wound healing agent.

 

Drug Dev Ind Pharm. 2017:1–31.
Haffajee AD, Yaskell T, Socransky SS. Antimicro bial effectiveness of an herbal mouthrinse com pared with an essential oil and a chlorhexidine mouthrinse.

 

J Am Dent Assoc. 2008;139:606–611.
Masic I, Miokovic M, Muhamedagic B. Evidence-based medicine—new approaches and challenges.

 

Acta Inform Med. 2008;16:219–225.
United States Food and Drug Administration. Are All Personal Care Products Regulated as Cosmetics? Available at:

 

fda.gov/AboutFDA/Transparency/Basics/ucm242716.htm. Accessed October 25, 2017.
Barnes C. The bottom line on toothbrushes.

 

Dimensions of Dental Hygiene.

 

2003;1(1):32–37.
American Dental Association. ADA Seal of Acceptance FAQ. Available at:

 

ada.org/en/science-research/ada-seal-of-acceptance/ada-seal-faq. Accessed October 25, 2017.
---
Featured photo by STOCKBYTE/GETTY IMAGES 
From Dimensions of Dental Hygiene. November 2017;15(11):21-25.