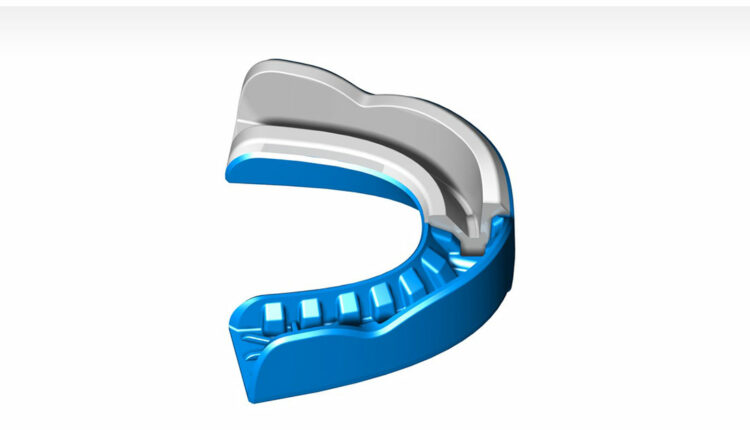 UM Licenses Smart Mouthguard Technology
The technology may provide an extra level of protection for athletes due to its physiological tracking capabilities.
New smart mouthguard technology from the University of Maryland, Baltimore has been licensed by University of Maryland School of Dentistry (UMSOD) alumnus Michael Wright, DDS, MS, for use by his new startup, WrightGuard Innovation Corp. The technology may provide an extra level of protection for athletes due to its physiological tracking capabilities.
Developed by UMSOD faculty member Radi Masri, DDS, MS, PhD, Wright, and James E. Whitney II, MS, PhD, of Amalfi Acoustics LLC, the technology will be commercialized into an athletic custom mouthguard that captures and processes real–time biometric data, such as impact, acceleration, hydration level, and core temperature.
"By capturing and analyzing this data, we can better manage and treat injuries that are not well understood in the sport industry," says Wright, who has secured two United States patents. "WrightGuard Innovations will provide early warning indicators through smart device to coaches, trainers, and parents to facilitate safer sporting activities."
This new technology may also enhance athletic performance, as coaches use the data to set new thresholds while training to reduce levels of fatigue during play—which is when an athlete is at increased risk of injury. The device can also detect signs of dehydration.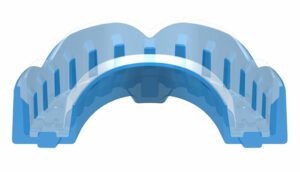 "Measuring impact is key to better understanding concussions," explains Wright. "Our development of an intraoral device which captures more accurate real-time data will be paramount to better treat and establish new protocols to protect athletes."
Wright is passionate about reducing the amount of orofacial trauma that occurs due to sports-related injuries. His patented "boil and bite" is equipped with an internal guide system that allows athletes to place the mouthguard in the proper position and aids in proper jaw alignment.
The American Dental Association supports the use of mouthguards by all participants in sports activities with a significant risk of injury. Oral health professionals can educate patients about mouthguards and the protection these orofacial devices provide.
"Dental professionals are arguably the most qualified to direct matters involving oral safety and health. Our expertise can and should be brought to bear to fully address the potential of the mouthguard for preventive, protective, and performance enhancement while addressing a wider range of potential applications and target audiences," says Wright.