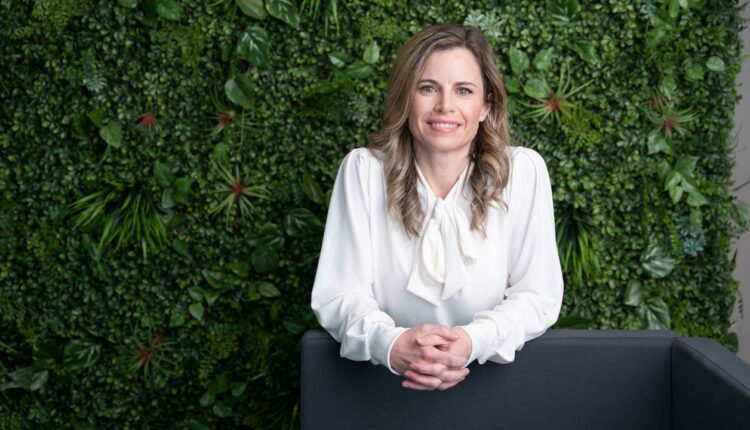 Get to Know Dimensions Brand Ambassador Lisa Hardill, RDH, BHADM
I have been a registered dental hygienist since 2003, and have worked in private practice, public health, and independent practice. Starting 2017, I had the opportunity to get involved in dental sales and consulting focused integration of preventative products and learn more about practice growth strategies. Each one of these experiences has led to my current role focusing on clinical development with dentalcorp, Canada's largest Dental Service Organization.
At this stage in my career collaboration with leading dental professions to elevate patient care and the patient experience is at the core of everything I do. I'm privileged to be a on team with registered dental hygienists across Canada, with diverse industry experience to provide clinical development learning opportunities, and support with integration of best practice protocols, systems and processes.
What drew you to dental hygiene and the Dental Service Organization side?
During high school I decided to supplement one of my traditional classes for a co-operative course at a local dental practice. Here, my dental industry journey started, the experience was so positive that it created a strong desire to become a dental hygienist. First, I completed level II dental assisting program, followed by some practice experience, then completion of dental hygiene.
I've been truly blessed to explore and experience so much within the dental hygiene industry since 2003. Each one of my career experiences has led me to my role with dentalcorp. One of the many unique advantages of being part of supporting a large network of providers and practices is being able to build rapport with dental professionals daily, where we all get to learn from each other to ensure leading patient care and innovation are at the forefront. I've also been able to learn how a DSO, like dentalcorp can provide expertise and guidance in so many areas such  IT, to legal and risk management, to marketing, operations and accounting.
Can you share how you support practices? What are some of the needs you see in practice?
I'd like to start off by sharing one of the most rewarding parts of my role is the connection and appreciation from fellow dental professionals.
The support on clinical development team, starts by understanding each practice and dental team member needs and goals. Our support is focused on the entire team and providing opportunities to learn together to elevate best practice protocols with all aspects of the process of care. Again, there is a wealth of dental knowledge and experience within the department I work in. We collaborate to share best practices and solutions across the network of practices.
The areas of support I currently provide are focused on all aspects of dental hygiene care delivered at practice as well as integration of 3D scanning for patient education and diagnostics. This involves working closely with industry partners on continuing education, development of study clubs, and training to provide knowledge and ability for full integration of processes and systems. An area I've seen make a huge impact on patient care is when dental hygienists start using 3D scanning to show patients both hard and soft tissues changes through a 3D image. This is when patient awareness and understanding is increased and they are equipped to make oral health and treatment decisions related to malocclusion.
How can dental teams improve patient care?
There are two main areas I strongly believe improve patient care.
Firstly, embarrassing technology is a huge part of involving the patient in their oral health journey and treatment decisions process. When dental teams find a way to utilize technology, I've seen the impact this can have on the patient experience and build value on the care delivered. This can include intra-oral camera, 3D scanning, and voice activated periodontal probing and more.
Secondly, I strongly believe a team that learns together and calibrates on how to best approach comprehensive care is of great importance. When dental practice teams make time for regular learning, team meetings and huddles this will have positive impact on the flow of the day, efficiencies, patients experience and overall care increases.
Are there any methods you rely on and/or share with dental professionals to get patients involved in their oral healthcare?
Using visuals and other related resources as much as possible can assist patients in getting involved in their oral health. For example, when dental hygienists involve their patients in truly understanding their current oral health condition, for example their stage and grade of periodontitis, this can change everything. Utilizing chairside charts and tools,  like the AAP Staging & Grading chart can elevate both patient understanding and build value and credibility on services provided.  The more a patient understands their current oral health status and related risk factors the more engaged and committed they will be with behaviors that lead to disease resolution with daily biofilm disruption and regular maintenance to prevent re-infection.
What is your hope for the future of dental hygiene?
More collaboration with medical industry to address the oral systemic connection and provide intervention at the earliest stage possible. The more open communication and understanding of how medical and dental can work together the better for all is something we should all be advocating for globally.  Another area I hope that continues to expand is access to dental hygiene services and continuation of expanding of scope of practice to ensure oral health stability is attainable for all.
What is your go-to affirmation? (or motivation)
Always being grateful, and I do my best to remember everyone is in control of their own destiny and mindset is everything.
I personally have a goal to start each day with reflecting on all the things I'm thankful for, this includes family, friends, and those I work with. I do my best to journal specific detail so I can look back on it. I find this helps keep me working toward my goals and most of all a positive mindset.
Follow Lisa on Instagram: @strictly.dentalpro